OPEN MIKE
Guitar World
|
October 2020
LONGTIME TOM PETTY AND THE HEARTBREAKERS "CO-CAPTAIN" MIKE CAMPBELL UNLEASHES WRECKLESS ABANDON, THE DEBUT ALBUM BY HIS VERY PATIENT SIDE PROJECT, THE DIRTY KNOBS
SURE, WRECKLESS ABANDON IS THE DEBUT ALBUM FROM THE Dirty Knobs, but the band, headed by Tom Petty and the Heartbreakers and Fleetwood Mac guitar great Mike Campbell, is hardly a new concern. Rather, they've existed for going on 15 years now; it just took a while for the four-piece — Campbell on guitar and vocals, Jason Sinay on guitar, Lance Morrison on bass and Matt Laug on drums — to find the time to cut a record.
Explains Campbell, "The Knobs started out as a project to do between Heartbreakers tours. I met the guys very organically, and I didn't really intend to audition a band, per se. But I had some songs and we just hit it off. I thought the music was really good and deserved to be heard, but out of respect to Tom I never felt comfortable doing it while the Heartbreakers were active. I was loyal to my partner. But in the back of my mind I always thought, Someday, if the Heartbreakers wind down, I'll focus on the Dirty Knobs."
The Heartbreakers, of course, did wind down, and in the most unexpected and tragic of ways, when Petty passed away October 2, 2017, at age 66, after accidentally overdosing on the prescription drugs he was taking to treat a fractured hip, emphysema and knee problems, among other health issues. When Guitar World spoke to Campbell roughly a year later [for the January 2019 issue], the guitarist was still reeling from the loss of his longest and closest musical collaborator. But he also reported that he had reconvened with his friends in the Knobs and had begun laying down tracks for an album with producer George Drakoulias.
Soon enough, however, Campbell had to put the brakes on the Knobs once again. In early 2018, he received a call from drummer Mick Fleetwood, inquiring whether he would be interested in replacing Lindsey Buckingham in Fleetwood Mac. Campbell accepted the offer, becoming a full-fledged member of the Mac and heading out on a tour that ended up circling the globe and lasting more than a year.
As for the Knobs?
"God bless them — they were very patient," Campbell says with a laugh. That patience, it appears, is now paying off.
And not just for the Knobs themselves, but also for music fans who have missed the sort of hooky, rootsy, classic-rock-drenched tuneage that Campbell and the Heartbreakers cooked up with seeming ease for more than 40 years. That sound is displayed in its full glory, with some twists — and lots and lots of hot guitar riffs and solos — on Wreckless Abandon.
Indeed, Petty fans will feel right at home inside the bright, jangly melodies of the title track, the hypnotic, John Lee Hooker-style groove of "Don't Knock the Boogie" and the straight-up Southern rock of "Sugar." (There's also Campbell's disarmingly Petty-like vocal drawl, which doesn't so much ape his former bandleader as it does reflect their shared northern-Florida origins.) But there's also plenty of uniquely Knobs-crafted sounds — the aggressive hard-rock riffing of "Loaded Gun" and "Southern Boy"; the dark, heavy blues of "I Still Love You" and "Don't Wait"; the country-rocking, Chris Stapleton-guesting "Pistol Packin' Mama"; the smooth and slinky (and drolly cutting) "Fuck That Guy" — that demonstrate Campbell's impressive facility as a singer, songwriter, guitarist and bandleader.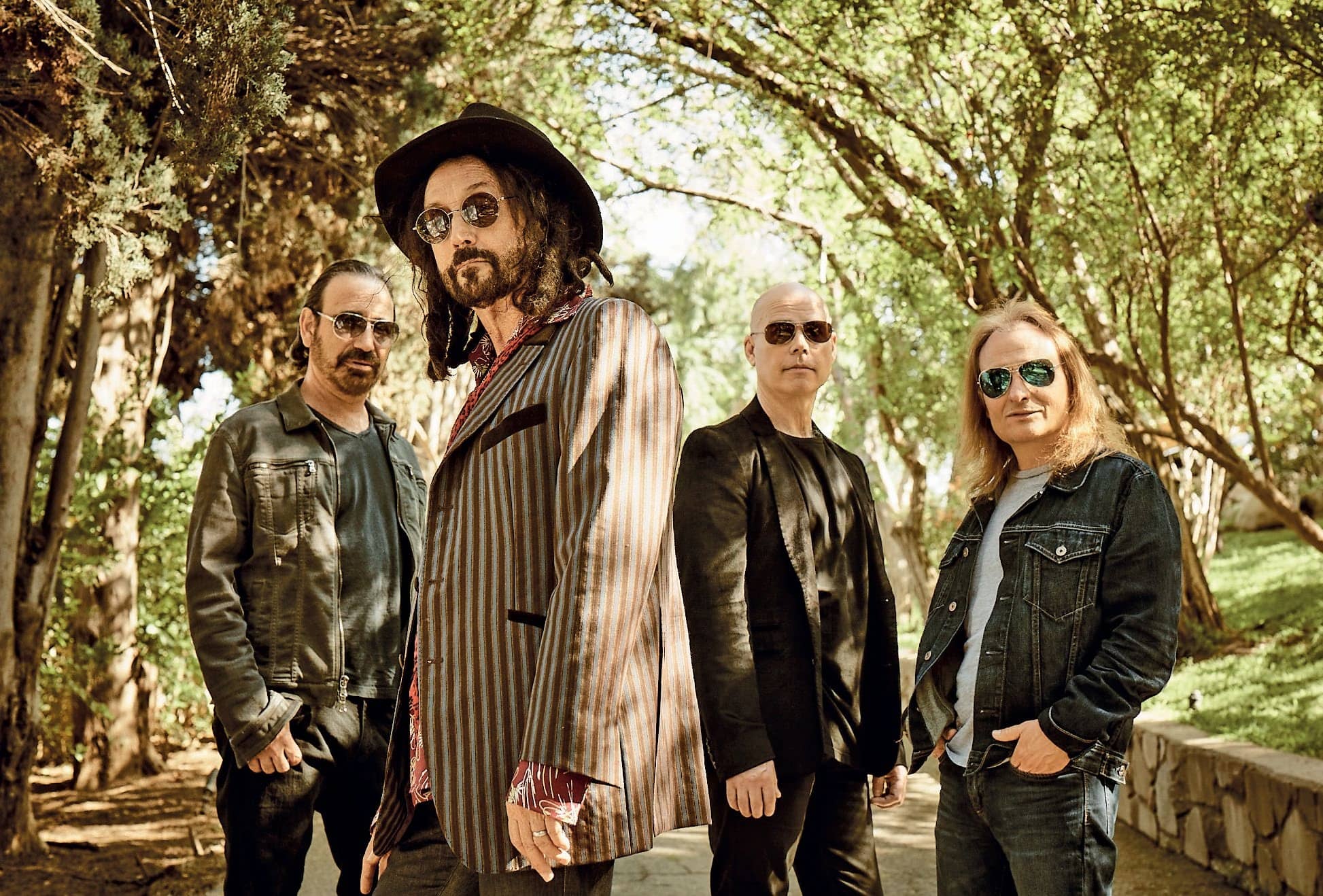 "I'm just following the muse wherever it wants to take me," he says, somewhat humbly. In the case of the Dirty Knobs, Campbell's muse appears to be pointing him, first and foremost, toward the pursuit of having a good time.
"That's what the Knobs are all about," Campbell says. "This band has always been just for the love of playing. We've known each other for 15 years, but we never had an agenda to be a commercial project until now. And that's the beauty of it — we do it for the joy of the music."
That "joy of the music" you talk about actually comes across on Wreckless Abandon. In addition to the album being a pretty entertaining listen, from a guitar perspective you get the feeling these songs are just really fun to play.
Well, you used the keyword — fun. We're all about having fun, and the songs were written to be fun on the guitar. I mean, this is basically a guitar band. There's a few keyboard overdubs on the record, but mostly it's just the four of us playing live in the studio. And at least 95 percent of the solos are live on the floor during the take. And so, yeah, it's a guitar band and there's a lot of stuff that's fun to play — great guitar riffs and spaces for the guitar to play little solos here and there. I can't wait to play the songs live as a set. It's going to be a gas.
Obviously Tom Petty and the Heartbreakers was a guitar band, too. But in the case of the Knobs, do you feel like you're pulling from different guitar influences, even slightly?
You can read up to 3 premium stories before you subscribe to Magzter GOLD
Log in, if you are already a subscriber
Get unlimited access to thousands of curated premium stories, newspapers and 5,000+ magazines
READ THE ENTIRE ISSUE
October 2020