Lyrics? We Don't Need No Lyrics!
Guitar WorldJuly 2020
From the shadows to the surrealist: a history of instrumental rock
AS A FORM of popular music, instrumental guitar-based rock first found popularity in the early Sixties. A few years before that, with early practitioners of the form such as Duane Eddy, with his simple low-string melodic lines such as "Rebel Rouser," and Link Wray, who gave us the feedback-laden "Rumble" (which featured one of the first uses of the power chord), the genre quickly took hold with young guitarists everywhere.
Its rudimentary style made it easy for almost any guitarist to quickly fret a few chords, play some simple melodies, add an effect like reverb and presto! — a tune was born. Across the pond in England, the Shadows reigned as instrumental kings for the first few years of the Sixties, beginning with their U.K. chart-topper "Apache" in 1960. The Shadows' lead guitarist, Hank Marvin, with his Fiesta Red Fender Strat (he was the first musician in England to own one) — resplendent with its maple fingerboard and gold-plated fittings, not to mention its owner's unique use of the vibrato arm — would influence an entire generation of British guitarists that followed in his wake, from Eric Clapton and Jeff Beck to Pete Townshend and David Gilmour.
"In the early days when we first started having hits, we obviously didn't appreciate that we would in any shape or form be influential," Marvin says today. "It was a bit later, around 1962, when we started to realize that a lot of bands that were appearing in Britain and other countries were copying us. That's when we realized we were having an influence. On one hand, we were a bit of a catalyst in getting people to pick up guitar, bass, and drums, etc. On another, those who were already playing instruments, such as guitar, were turning around and wanting to play our style of music. That appreciation of the influence we had in the early Sixties was something we only came to understand more clearly as the years went by. People who were in heavy metal bands or blues bands, for example, we'd bump into them at an airport or some function, and they'd come up to us and say, 'Man, you're the reason I play guitar!'"
Meanwhile, the Shadows' American "counterparts," the Ventures — from Tacoma, Washington — hit the charts with their 1960 hit "Walk, Don't Run," which, in turn, ignited the inspirational fire for the burgeoning instrumental surf-rock scene. Repeatedly cited as the first surf-rock instrumental, Dick Dale and the Del-Tones' 1961 tune "Let's Go Trippin'" officially ushered in the first wave of instrumental surf-rock's halcyon days. With its epicentre in Southern California, instro-surf soon spread across the country like wildfire.
The Chantays' "Pipeline,'' the Surfaris' "Wipeout" and Dale's furious follow-up, "Misirlou," further secured the genre's strong foothold. Hallmarks of instro-surf included sounds and tones that painted an aural picture of sun, surf, and sand. Fender guitars were everywhere, especially the Strat, Jazzmaster, and Jaguar, along with heaping helpings of spring reverb. The Ventures later switched to Mosrite guitars, using them for the first time on their 1963 album The Ventures in Space, while Marvin played U.K.-made Burns guitars from 1964 to 1970.
"Many of the early surf instrumentals of the early Sixties weren't just playing music without singing," says Dave Wronski, guitarist with SoCal instro-surf rockers Slacktone. "They were, especially with the use of the Fender Reverb unit, creating music with other-worldly and non-linear spatial effects to create atmospheres, and/or sounds of nature, representations of wild ocean surf, volcanoes, car racing, etc."
"The genre was incredibly diverse, with artists like Link Wray, Freddie King, Santo & Johnny, Dick Dale, the Ventures, Hank Marvin and others," adds instrumental rock meister Joe Satriani. "They all showed the importance of melody over flash but never failed to impress with technical innovations. Not an easy feat in any genre! This approach built the foundation for future artists like myself."
As the British Invasion began transforming the entire musical landscape in 1964, instro-surf's popularity soon waned. "Penetration" by California combo the Pyramids would bookend the genre's heyday. Gone to ground, the instrumental continued to evolve in the hands of guitarists such as Jeff Beck, Peter Green, Clarence White, Danny Kirwan, Lonnie Mack, and others who, although not primarily instrumental guitarists, featured instrumentals in their live and studio outings. This endured throughout the Seventies, when the Allman Brothers Band's catchy, harmony-infused "Jessica," Santana's soulful "Europa (Earth's Cry Heaven's Smile)," Van Halen's game-changing tapping opus "Eruption" and Jeff Beck's jazz-fusion explorations on 1975's Blow by Blow and 1976's Wired expanded upon the instrumental template.
When the Eighties were in full swing, instrumental rock had morphed into a more virtuosic format. Gone was the simplicity of the early years where any guitarist, even a beginner, could pick his way through an instrumental. Now, a much more advanced and technical approach was at the fore, propelling the genre forward and outward into unlimited and untapped possibilities. What do we mean? Just give Steve Vai's "The Attitude Song" a quick spin.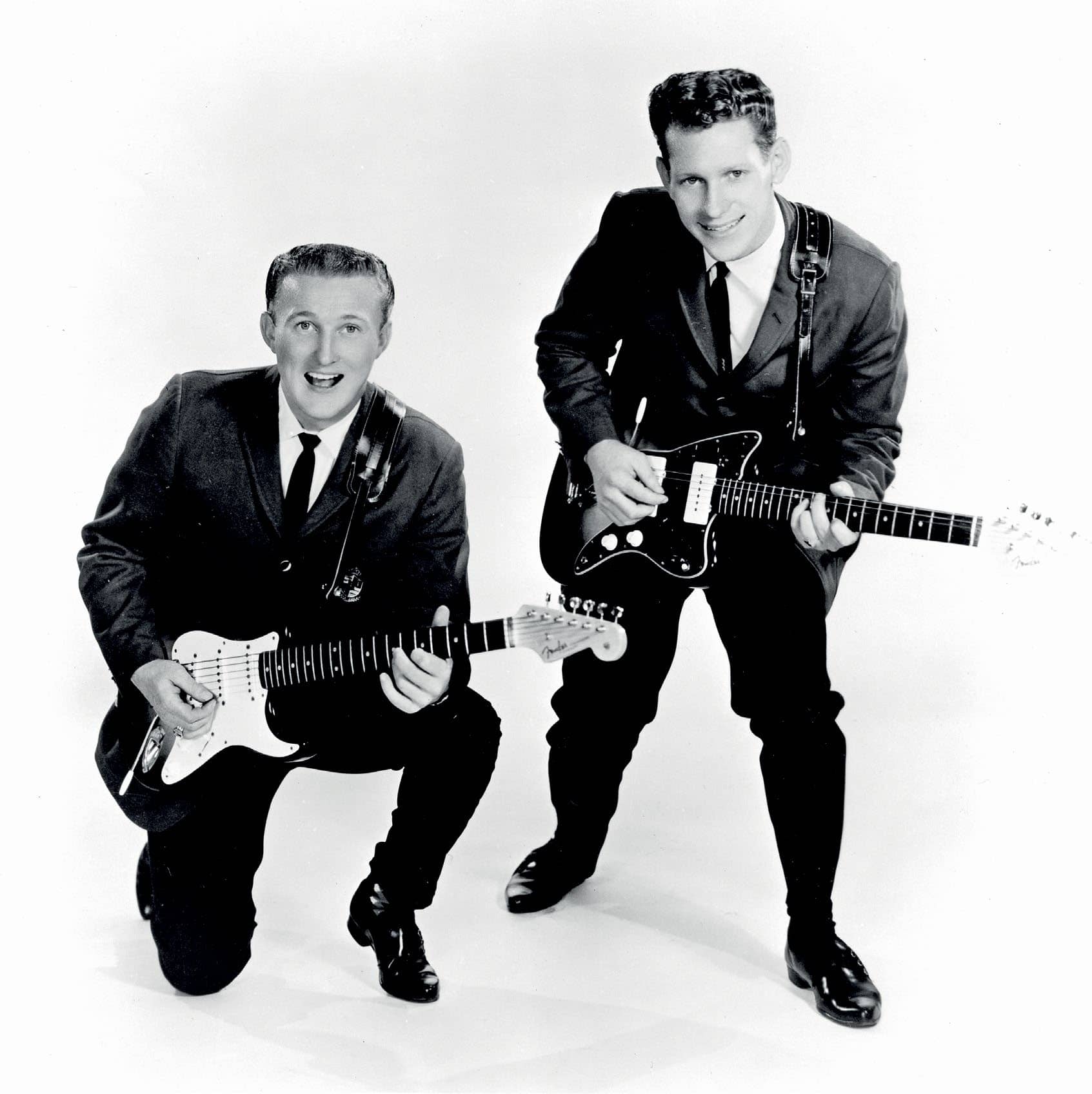 You can read up to 3 premium stories before you subscribe to Magzter GOLD
Log in, if you are already a subscriber
Get unlimited access to thousands of curated premium stories, newspapers and 5,000+ magazines
READ THE ENTIRE ISSUE
July 2020