LEADER OF THE MAC
Guitar World|July 2020
Among the many stars of London's mid-Sixties blues scene, one guitarist outshone and outplayed them all — PETER GREEN. Here, in interviews with John Mayall, Mike Vernon, Green's former bandmates and the "Man of the World" himself, WE TELL THE STORY OF HOW FLEETWOOD MAC WERE BORN
PETER GREEN IS, ARGUABLY, THE MOST UNDER-RATED guitarist of the British mid-Sixties blues boom, consistently relegated to a position somewhere below the holy triumvirate of Clapton, Beck, and Page. He deserves better. He would write some of the most memorable blues-based songs of the Sixties, create some of the genre's most imaginative guitar licks and establish a band that, by the end of the decade, was out-selling the Beatles and the Stones.
Born in London's East End to a poor Jewish family, he had been turned onto the possibilities of guitar at age 11, in the skiffle era of the mid-Fifties. His brother Len acquired a cheap Spanish guitar and showed young Peter a few chords. Before long, it was Peter's guitar.
This is the story of how it all began for Peter Green, his first recordings, and the creation of Fleetwood Mac.
AUGUST 11, 1965: John Mayall's Bluesbreakers, featuring Eric Clapton, play at Putney Pontiac Club in south-west London. Shortly after this gig, Clapton unexpectedly disappears to Greece for a two-week holiday.
JOHN MAYALL: I guess Eric just became bored with it. So he decided to get some friends together and go off to Greece. For me, it was panic stations because we'd come to rely on him so much and there were so few people to choose from as a replacement. I got a lot of replies to an ad I put in the Melody Maker, so I was auditioning different players every night, letting them sit in to see how they worked out. Then Peter came up to me during a gig at The Flamingo in Wardour Street and was fairly forceful, very insistent that he was better than the guy I had on stage that night, so I gave him a shot and he was quite right, of course.
MIKE VERNON (BLUE HORIZON LABEL FOUNDER AND PRODUCER): Peter was an unknown quantity at this time. He had played in several local bands, the best known of which was perhaps the Muskrats, but he was not a big name.
PETER GREEN: John said I could play a little bit and he said, "You've got the feeling," or something similar. Anyway, he let me on the train.
AUGUST 25, 1965: John Mayall's Bluesbreakers, featuring Eric Clapton, newly returned from Greece, again play at Putney Pontiac Club.
JOHN MAYALL: Unfortunately, it was only a couple of weeks before Eric came back from Greece. Eric returned with a tan and Peter was out again. Peter wasn't very pleased about that, but that was the way it was.
PETER GREEN: I was only there for a week, and then I went with Peter B's Looners...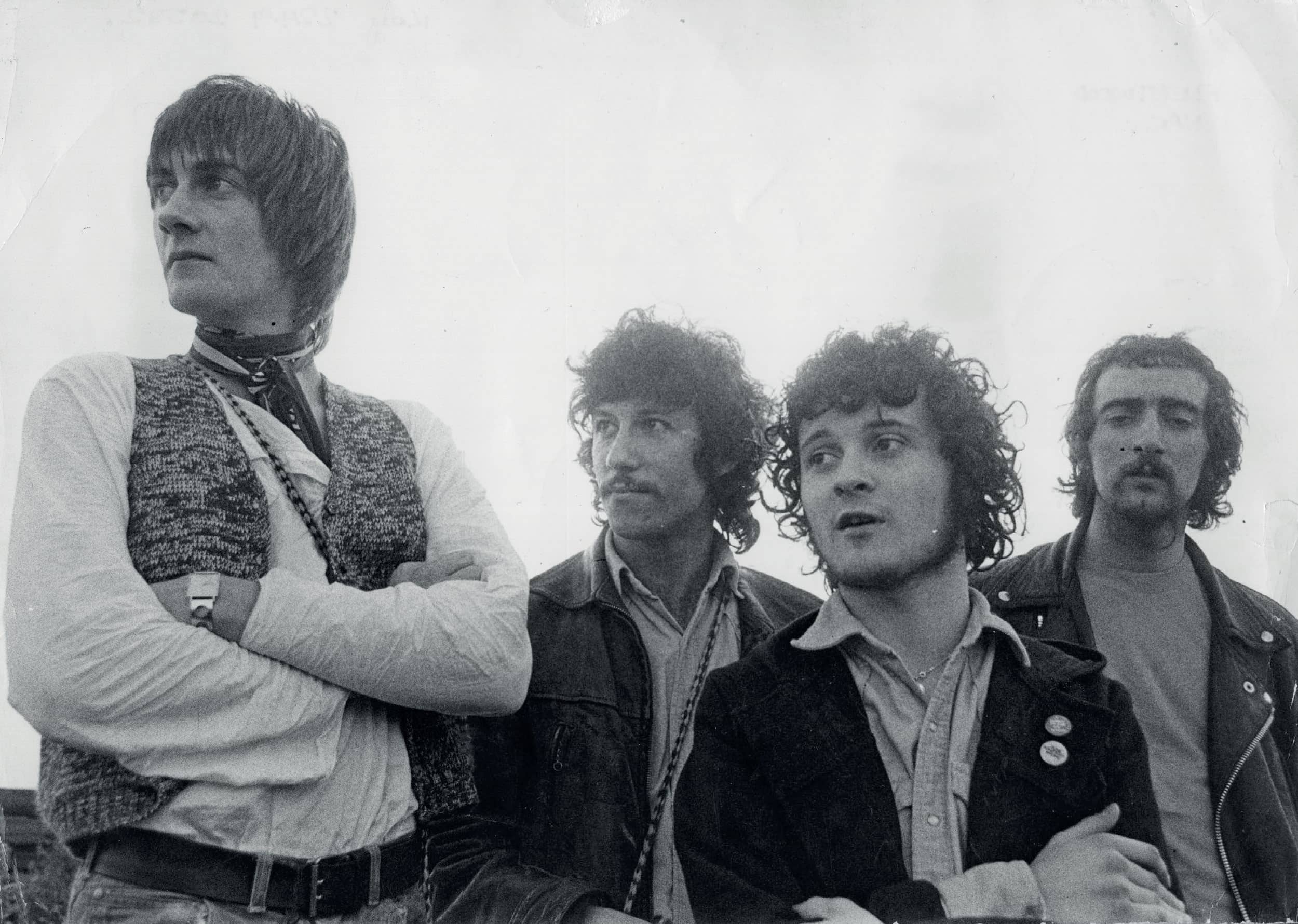 DECEMBER 24, 1965: Georgie Fame and the Blue Flames, supported by instrumental band Peter B's Looners, led by organist Peter Bardens, play at The Flamingo. Besides Peter Green, the group also includes drummer Mick Fleetwood.
MICK FLEETWOOD: Peter came to audition… we were a very simple instrumental band, a lot of Booker T, Mose Allison. He had a great sound as they say, but me and the bassist, Dave Ambrose, didn't think he knew enough about the guitar. He only played a couple of licks, variations on a theme, Freddie King. And to Peter Bardens' credit, he pulled me aside and said, "You're wrong, this guy's special."
APRIL 29, 1966: Peter B's Looners play at The Carousel Club, Farnborough, with an augmented lineup including vocalists Rod Stewart and Beryl Marsden. They have been brought in, at the behest of Flamingo owners Rik and John Gunnell, hoping not just to expand the band's musical range, but to create a white soul "supergroup."
DAVE AMBROSE: When Rod Stewart and Beryl Marsden came in as singers, the band changed to Shotgun Express, doing mainly soul and Tamla Motown songs.
MAY 6, 1966: Shotgun Express play at the Beachcomber club in Nottingham.
BERYL MARSDEN: The music hadn't happened organically. We had been rather manufactured. There was a lot of money out there to be earned in the clubs we played, like The Flamingo in Soho, and The Ram Jam Club in Brixton, but we didn't see big wage packets at the end of the hard week's work, and that led to discontent, too.
DAVE AMBROSE (BASS): We did a single on Columbia ["I Could Feel the Whole World Turn Round"] which was a minor hit, but, shortly after a lot of soul searching on his part, Peter left.
JUNE 17, 1966: With Eric Clapton having abandoned Mayall's Bluesbreakers again, Peter Green is drafted in to replace him once more.
JOHN MAYALL: With Peter back in the band, the way we played stayed pretty much the same. As long as you have the same rhythm section then things don't change that much — it's when you lose a bass player that you're in trouble.
PETER GREEN: I bumped into John Mayall on the road and he said, "Eric Clapton's going to form Cream, with Ginger and Jack. Do you want to come with me and get some experience? And be a blues band again instead of trying to be Booker T & the M.G.'s?"
JOHN MAYALL: He was a little hesitant at first because he'd been offered a job with Eric Burdon that entailed going to America, which Peter had always wanted to do, but the music Burdon was playing wasn't as attractive to Peter as playing blues, so he opted to come back with me.
JULY 22, 1966: John Mayall's Bluesbreakers release an all-new album, Blues Breakers: John Mayall with Eric Clapton, which had been recorded before Peter Green had replaced old Slowhand.
JOHN MCVIE: It was done at Decca studios in West Hampstead in less than a month. We played together a lot as a band, so we'd just go in and do takes live, with no overdubs. And as soon as the session was finished, we'd be out to a gig. After the album came out a strange situation developed, because this upstart guy named Peter Green started playing with Mayall. There were "guitar style" wars going on between them —all that stuff about "Clapton Is God" being sprayed on the walls was real!
JULY 24, 1966: John Mayall's Bluesbreakers play their first-ever proper gig with Peter Green, at the Britannia Rowing Club, Nottingham.
MICK FLEETWOOD: He went immediately for the human touch, and that's what Peter's playing has represented to millions of people — he played with the human, not the superstar touch.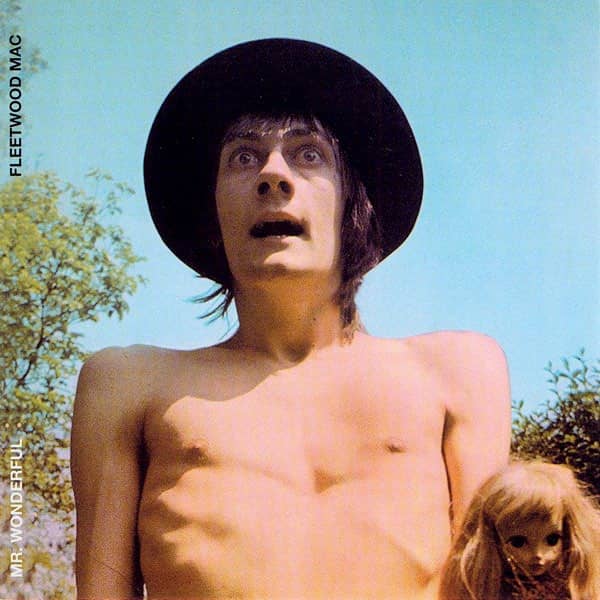 OCTOBER 11, 1966: John Mayall's Bluesbreakers are in Decca studios with producer Mike Vernon recording A Hard Road. The sessions take five days in total, spread out over a month.
MIKE VERNON: All three Decca studios were custom-built by Decca boffins. The smallest, No. 2, was used primarily for pop and group sessions, and had a really cool vibe… it was compact and vision between the control room and the main studio area was excellent. The sound achieved was never less than great but it did depend largely on the engineer. Working with engineer Gus Dudgeon made sense to me as he was very much into the music.
You can read up to 3 premium stories before you subscribe to Magzter GOLD
Log in, if you are already a subscriber
Get unlimited access to thousands of curated premium stories and 5,000+ magazines
READ THE ENTIRE ISSUE
July 2020