GREEN MACHINE
Guitar World|July 2020
The fascinating connection between Kirk Hammett, Peter Green, Gary Moore, Fleetwood Mac and a singular 1959 GIBSON LES PAUL STANDARD CALLED GREENY
FORGET B.B. KING'S Lucille, Eric Clapton's Blackie and Brownie, Keith Richards' Micawber. Nevermind Willie Nelson's Trigger, Prince's Cloud, Jimmy Page's Dragon, and Eddie Van Halen's Frankenstrat. For Metallica guitarist Kirk Hammett, the anthropomorphized guitar that strikes the deepest chord in his soul is a 1959 Gibson Les Paul Standard named Greeny. Steeped in history and mystique, the instrument was originally owned by Fleetwood Mac co-founder Peter Green. It was subsequently purchased by Gary Moore, who played it in Thin Lizzy and on his best-known blues-rock albums over the next 30 years, after which he sold it to Phil Winfield at Maverick Music. The company's website later posted it for sale — reportedly for $2 million.
A couple of private investors owned the instrument for brief periods; then, six years ago, Hammett bought the guitar. Metallica's resident shredder, a devoted fan of Green's iconic blues playing, was excited to own the legendary instrument, which features a tone unlike any other Les Paul. The welcome aberration happened when Green replaced the neck pickup and accidentally put it in backwards, creating an out-of-phase sound when played in the middle position. In addition to having a distinct tone, the guitar resonates with the vibe and spirit of its former owners, Hammett says, adding that since he started playing Greeny he has become a more spontaneous and dedicated artist.
"Every single time I pick her up, she makes me a better player," Hammett says. "I'm obsessed with her. I bring her everywhere with me. Where I sleep, she sleeps, basically. And I try to play her as much as possible because she wants to be played. She deserves to be played and she has such a beautiful sound and tone that people want to hear her. I'm constantly amazed by the amazing mojo of that guitar."
On February 25, Hammett demonstrated his blues chops — with the help of Greeny — at an event dubbed "Mick Fleetwood & Friends Celebrate the Music of Peter Green and the Early Years of Fleetwood Mac," which took place at the London Palladium. It also included performances by David Gilmour, Pete Townshend, Bill Wyman, Christine McVie, Steven Tyler, Billy Gibbons, Neil Finn, Jeremy Spencer, and Noel Gallagher. The house band for the show was composed of drummer Mick Fleetwood, guitarists Andy Fairweather Low, Rick Vito and Jonny Lang, bassist Dave Bronze and keyboardist Ricky Peterson.
Each artist performed a song written or made famous by Green; Hammett capped the evening by playing the last song Green recorded with Fleetwood Mac, "The Green Manalishi (with the Two-Prong Crown)," which also featured drummer Zak Starkey and five other guitarists, including Lang, Vito, Gibbons and Fairweather Low. While Fleetwood Mac's studio recording of "Green Manalishi" didn't include a guitar solo, Green sometimes soloed during the song during live performances, so Mick Fleetwood gave Hammett his blessings to let fly, and the guitarist played a blazing solo for almost two minutes.
"He said I could solo as long as I wanted, so I dug deep within myself and played with as much emotion as I could," Hammett says. "I played all my darkest licks and a handful of Peter Green stuff as well for good measure, and it was magical. It was a homecoming for Greeny, and I felt like I was just along for the ride. The guitar was driving, and I was there observing the scenery as it went by."
Hammett also performed "Shake Your Moneymaker" with most of the evening's performers. "I'm thankful it was caught on camera because it was a transcendent experience for me," Hammett says. "Standing on the same stage as all those legends like Billy Gibbons, Pete Townshend and John Mayall pushed me into another zone."
The Palladium show will come out as a concert film later this year, and Hammett and Gilmour have both worked on early Fleetwood Mac songs to accompany Green's limited-edition coffee table art book, I Suppose I Do Enjoy Being Me, which will be out later this year via U.K.based Rufus Publications. For the project, Hammett entered Abbey Road Studios and recorded Fleetwood Mac's "Man of the World." Gilmour wrote a new arrangement for Mertis John's "Need Your Love So Bad" (which Fleetwood Mac famously covered in 1968) then flew in Green's original vocals.
Long after finishing his tea and pastry, Hammett was still waxing rhapsodic about early Fleetwood Mac, the recent Peter Green tribute show, Green himself, Greeny, and the long history of one of rock's most legendary guitars.
What was your very first exposure to Fleetwood Mac?
When I was growing up, I listened to a lot of Seventies radio, and Fleetwood Mac was on every 15 minutes. That Rumors album was huge. At the time I had no idea the band had done its first three albums with Peter Green and they sounded totally different.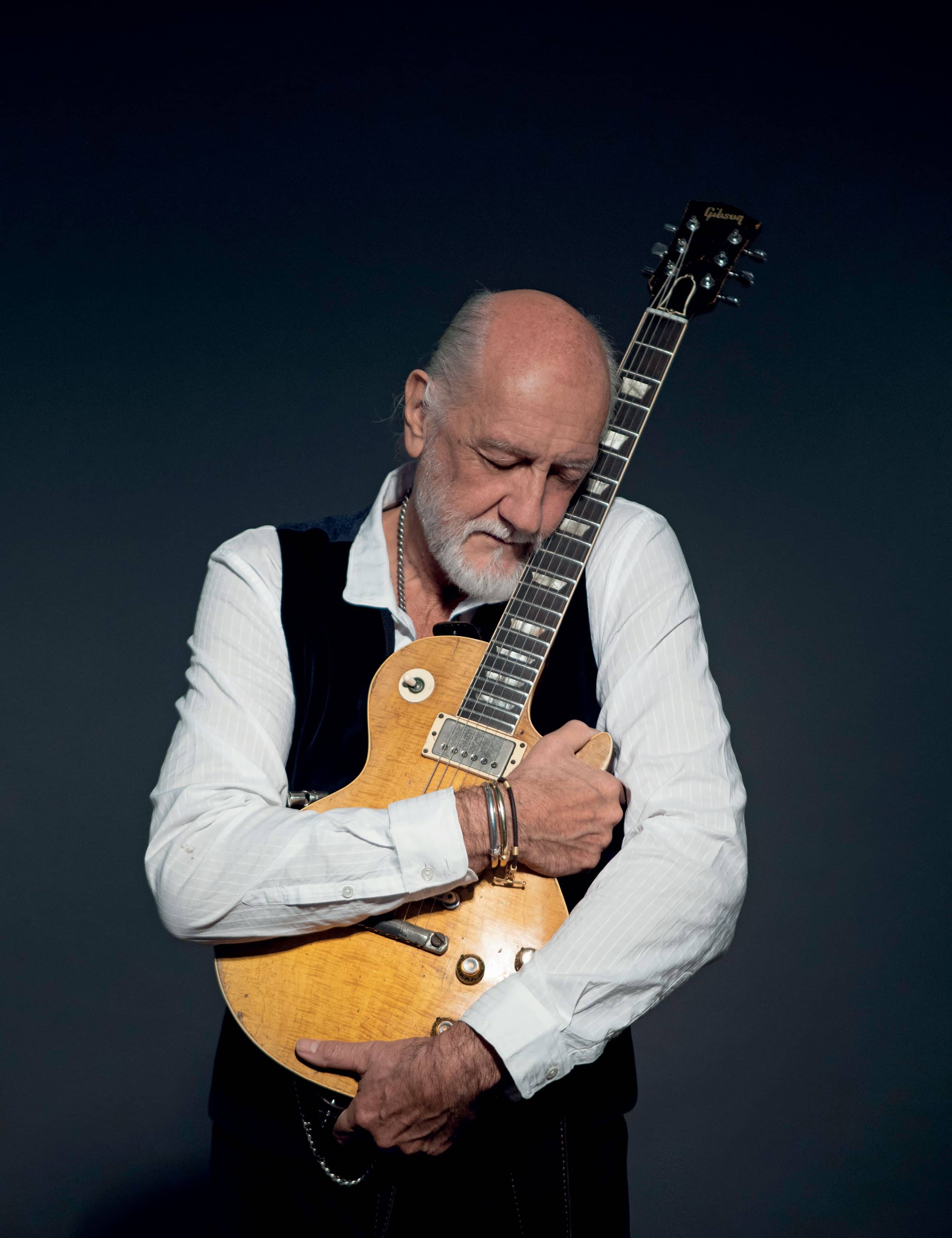 You played "Green Manalishi (with the Two Prong Crown)" at the benefit. That was Green's last single with Fleetwood Mac. When did you first hear it?
I have to admit I was introduced to that song by Judas Priest when they covered it on [1979's] Unleashed in the East. I looked at the label one day and saw the song credits: "Peter Green, John McVie, and Mick Fleetwood," and I went, "Huh, what's this about?" I asked someone and he said, "Oh yeah, it's old Fleetwood Mac." I said, "What do you mean 'old Fleetwood Mac?'" And he said, "Yeah, Fleetwood Mac used to be a blues band." He gave me a tape of "Green Manalishi" and some of their other songs, including "Rattlesnake Shake" and "Black Magic Woman." I listened to it and really, I felt like it was more rocking than their stuff on the radio.
How do you feel Fleetwood Mac's original "Green Manalishi" compares to the Judas Priest version?
In retrospect, I obviously have a lot of respect for Judas Priest, and their cover version of "Green Manalishi" is really heavy. But the original is dark as night and it comes from a deep, deep place in Peter Green's soul. It resonates from within, and I can relate to it from the dark place in my own soul. I always liked darkness and I still do. I have that outlook, that perspective, that awareness.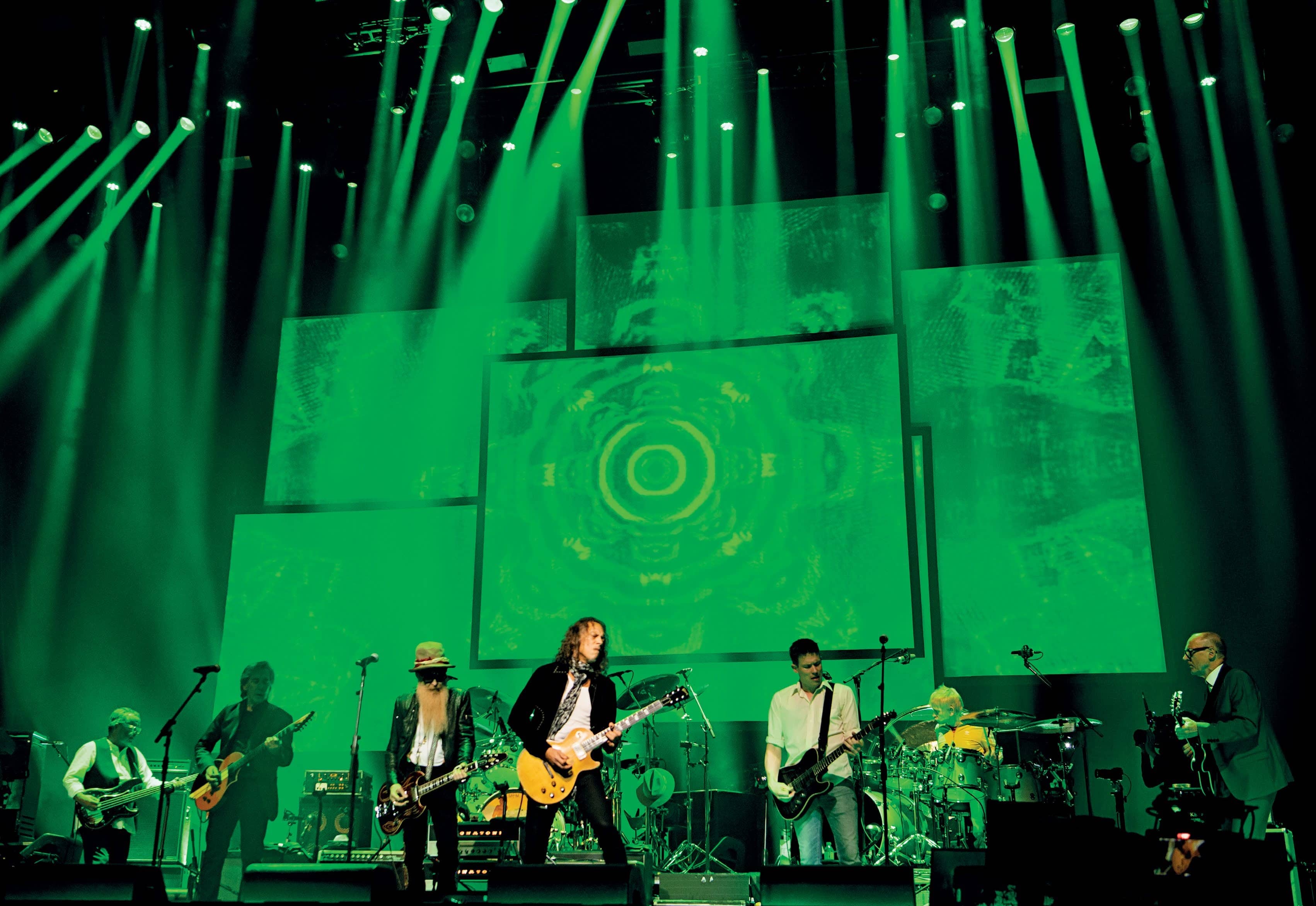 Are your side projects also steeped in darkness?
You can read up to 3 premium stories before you subscribe to Magzter GOLD
Log in, if you are already a subscriber
Get unlimited access to thousands of curated premium stories and 5,000+ magazines
READ THE ENTIRE ISSUE
July 2020