Forever Green
Guitar Techniques
|
November 2020
With Peter Green's recent passing still raw in our minds, we thought we'd revisit Guitarist's recent look at this most mythologised figure from the 60s blues boom.
It was October 1966, and God had gone missing. Scanning the Decca Studios in North London as John Mayall's Bluesbreakers set up to record A Hard Road, producer Mike Vernon felt a sense of rising panic. "I said to John, 'Where's Eric Clapton?' Mayall says: 'He's not with us anymore, but don't worry, we've got someone better.' I said, 'You've got someone better – than Eric Clapton?' John said, 'He might not be better now, but in a couple of years, he's going to be the best.' Then he introduced me to Peter Green."
Vernon's incredulity made sense. After all, this was Eric Clapton: pack-leader of London's fretting classes proclaimed as 'God' in graffiti all across town, whose precocious fingers had shot molten soul over Bluesbreakers cuts like Hideaway, Have You Heard, and Little Girl from that summer's scene-igniting 'Beano' album.
The fact that Beano's official title gave him top billing – Bluesbreakers With Eric Clapton – spoke volumes about the hotshot guitarist's pulling power. Now he was gone, replaced by a spring-haired cockney interloper. The swap seemed absurd, like a Sunday league nonentity pulling on George Best's hallowed number seven shirt and running out for United. Only Mayall was unruffled, showing the quiet confidence of a man with an ace up his sleeve. Bringing in Green, he reflected, decades later, "was a no-brainer".
Born in working-class Bethnal Green on 29 October 1946, Peter Allen Greenbaum's early life echoed that of his fellow British Invaders. Like his peers from that golden generation, he devoured the import vinyl that trickled over from the States, thrilling to the primal touch of US titans like Freddie King, Otis Rush, John Lee Hooker, Buddy Guy, and – perhaps most palpable in his own playing – the one-note master, BB King.
Green had tried guitar, but ended up slogging across London, bass in hand, keeping his head down in also-ran acts like Peter B's Looners. It was Clapton, he recalled, who changed his trajectory. "I decided to go back on lead guitar after seeing him with The Bluesbreakers. He had a Les Paul, his fingers were marvelous. The guy knew how to do a bit of evil, I guess."
By his own admission, Clapton was a flake who regularly ducked shows, and when Mayall recruited deps, Green showed them no mercy. "Peter had pestered John to employ him," noted Clapton, "often turning up at gigs and shouting that he was better than whoever was playing that night. I got the impression he was a confident person who knew exactly what he wanted."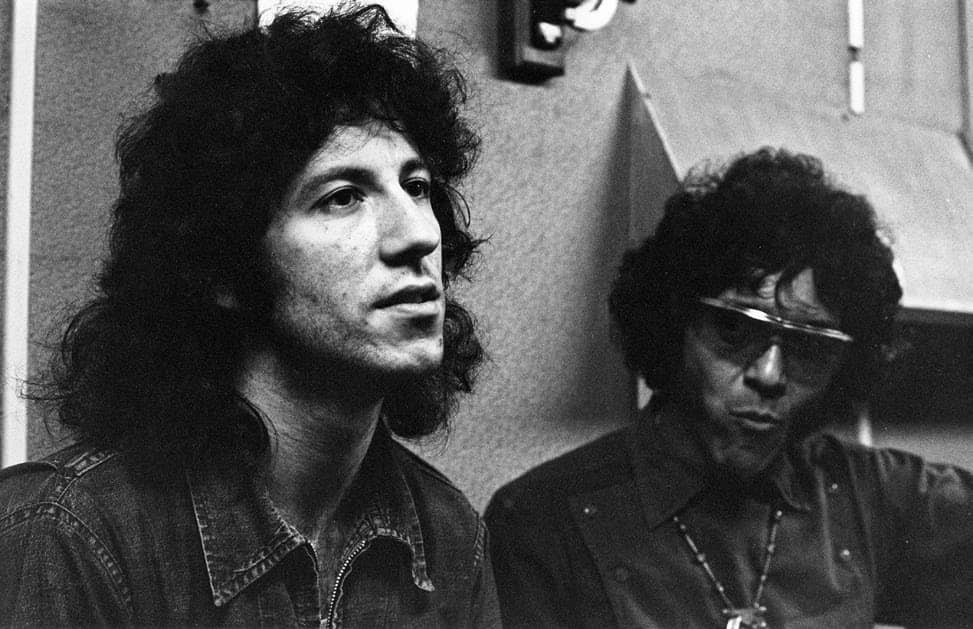 "THESE FUNNY LITTLE ENGLISH DUDES RECONSTITUTED AN ARTFORM THAT WAS ALL BUT DEAD… WE HELPED SAVE SOMETHING THAT WAS ALL BUT THROWN IN THE DUSTBIN" Mick Fleetwood
When Clapton took a booze-soaked holiday in Greece in August 1965, Green got his chance, only to be left fuming when the prodigal son returned to reclaim his gig. But by summer 1966, when Clapton finally quit for Cream, Green became a permanent fixture, quickly silencing the early catcalls – "Where's Eric?" – with his magic touch. "What I remember about those concerts is that nobody was calling for Eric," remembers Tom Huissen, the Dutch fan who released an album of Green-era bootlegs in 2015. "They accepted Peter straightaway. The way he played – it was just phenomenal."
Green's mastery of mood meant he could shine on live material spanning from Otis Rush cuts like So Many Roads, through R&B floor-shakers like Johnny 'Guitar' Watson's Looking Back, to T-Bone Walker's languorous Call It Stormy Monday. He could certainly play blazing, visceral flurries of notes, but to Green, doing so was an admission of defeat. "Playing fast is something I used to do with John when things weren't going very well," he reflected. "But it isn't any good. I like to play slowly and feel every note."
You can read up to 3 premium stories before you subscribe to Magzter GOLD
Log in, if you are already a subscriber
Get unlimited access to thousands of curated premium stories, newspapers and 5,000+ magazines
READ THE ENTIRE ISSUE
November 2020