Life According to DeYoung
GOLDMINE|August 2020
DENNIS DEYOUNG TALKS OPENLY ABOUT HIS LIFE AND CAREER, AND DIVES INTO THE DEPTH OF HIS LATEST ALBUM, 26 EAST: VOLUME 1.
Any of the million people who have recently gone online to see a 73-year-old Dennis DeYoung effortlessly sing the Styx hit "The Best of Times" like a young pomp-rock buck of 19... well, at that point you're won over and ready for the man's first solo album in 13 years, a record that delivers all the magic that made Styx great in their heyday, sprung from a logic-defying fountain of youth.
26 East: Volume 1 is all that and more, DeYoung collaborating with a man of equal top-shelf talent, namely Jim Peterik, the two of them crafting lush powerful pop, a bit of heaviness, a bit of prog, some poignant balladry and a number of surprises along the way, including a duet with Julian Lennon.
The record is deliberately autobiographical, charting DeYoung's roots in the music biz stretching all the way back to 1961. "Yeah, but we weren't really serious," says DeYoung, dismissively. "We didn't become a rock band until we saw The Beatles, and that took a couple of years. Before that I played the accordion. I didn't play rock music. So we didn't get serious about music until after The Beatles, and then really serious until after the five originals ended up in the same place in 1970. And that's when we started doing demos. But before that, no, we were just making money, playing gigs, having a laugh."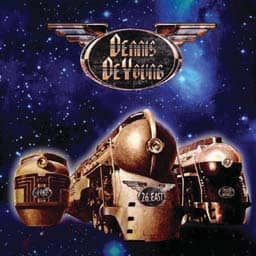 So that history is referenced, and then the arrival of fame, when DeYoung found out Styx was to have a lot of enemies — cue this record's "With All Due Respect."
"Styx was so immensely popular, in every imaginable, measurable way," explains DeYoung, "and I would read reviews of us, and it was like we were the precursors of Covid. What we were feeding people was wrong and a terrible thing. And I used to think, why do all these people like us this much? You know what I'm saying? And that's a disconnect you see when you get older. The rock press and their brutality to us... we were just making music. Here's the review I used to read. I probably shouldn't do this because I sound like a whiner but f**k it. Springsteen, we were way before Springsteen, a long time; it was Born in the USA that really kicked the can right down the road. But he always did good. We would go into a town and sell out the enormo-dome, whatever it was, 15,000 people screaming. And the next day it was the same review in every paper. How can bands like Styx play this place, and people like Bruce Springsteen, our hero, is relegated to the local performing arts theatre? You would read that over and over again. And I would think to myself, what?! There's a disconnect to me. What do those two have to do with each other? Nothing.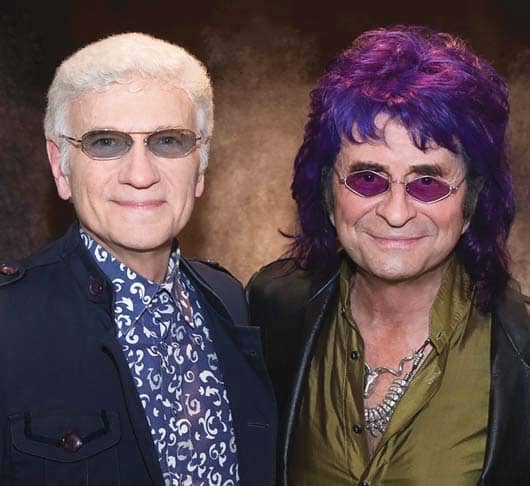 "But it's like, you're in the club, you're not in the club. And it was a small group of people, mostly in New York or San Francisco, and of course from Great Britain, that would control popular tastes. Don't people have different ideas and opinions? People all like the same thing?! How's that possible? I can't even get along with my kids. Anyway, I'm off on a tangent and I don't want to talk about rock criticism, but when you talk to me, guys who have had music that has lasted a while in a pretty significant way, we do carry some scars. We're thinking, what were we doing that was making people so mad?
You can read up to 3 premium stories before you subscribe to Magzter GOLD
Log in, if you are already a subscriber
Get unlimited access to thousands of curated premium stories and 5,000+ magazines
READ THE ENTIRE ISSUE
August 2020