AN INTERVIEW WITH CAT STEVENS
In 1968, after surviving an almost deadly bout of tuberculosis, Cat Stevens, already a star in his homeland of England, having racked up the hits, "Matthew and Son," "I Love My Dog" and "I'm Gonna Get Me a Gun," had grown weary of living life inside the bubble of fame.
A
He harbored deeper, much bigger questions than those that could find voice inside an innocuous two- to three-minute pop song. By the turn of the '70s, with albums Mona Bone Jakon and his timeless masterpiece, Tea for the Tillerman, Stevens' music had taken a decidedly new turn, more intimate, more introspective, more spiritual, in alliance with kindred singer-songwriter material delivered by contemporaries James Taylor, Carole King, Jackson Browne, Judee Sill and Joni Mitchell, among others. The aforementioned Tea for the Tillerman was an extraordinary song cycle yielding classic evergreens "Where Do the Children Play," "Wild World," "Hard Headed Woman," "Miles From Nowhere," "Sad Lisa" and the title track, songs infused with spirituality and longing, a search for a higher power. Fifty years later, the artist has returned to his most famous work, issuing a newly recorded rendering, Tea for the Tillerman 2. And November sees the release of two super deluxe editions celebrating the 50th anniversary releases of Mona Bone Jakon and Tea for the Tillerman, boasting remastered versions of the album, new 2020 mixes of the songs, a bounty of alternate takes and demos alongside spellbinding live material, including a 1970 set taped at the legendary Troubadour club in Hollywood, California.
Join us for a conversation with Yusuf/Cat Stevens as we examine of the magic, then and now, of his magical catalog of music.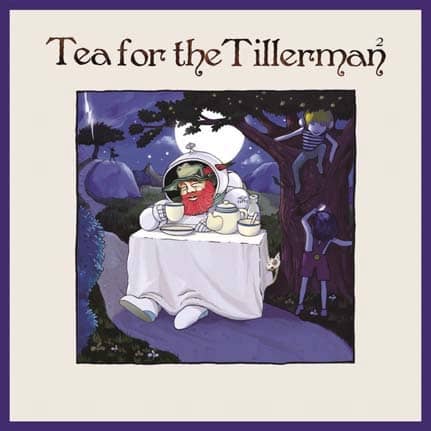 GOLDMINE: Bring us back to the moment when you first picked up the guitar again decades later after you put it down. What did it feel like the first time you strummed the first chord?
YUSUF/CAT STEVENS: Well, it was like coming home again. It was so easy because I found the chords exactly where I left them (laughs), and I immediately wanted to write something, and I did, so there was like a flood of inspiration that came over me. I was all alone there at that point, no one listening, just me.
GM: Do you remember the first song you played — let me see if I remember how to do this again?
Y/CS: I can't, to be honest, but I think the chord of F might have been the most difficult one to just reconfigure. The chord F is slightly more difficult than a C chord, for instance. So I probably would have gone with "Father and Son," because that's a very simple one to do, it's a simple one to play.
GM: One of the highlights of the album is the aforementioned "Father and Son," which is such a beautiful affecting song that really impacts generation after generation when they get turned onto it. There's such a wise old soul sense in that song. Did you always feel like you were an old soul?
Y/CS: Well, let's say living in the middle of the West End of London, this was the epicenter of life and nightlife, and I learned a lot growing up in that area. So you tend to advance in your experience without necessarily being so old. So yes, maybe I was. But more importantly, I'd just been through a very traumatic experience of contracting tuberculosis and being hospitalized, maybe only weeks away from death, so that also definitely spills on your consciousness and your understanding and knowledge of what life means when you're trying to hold on to it. And then, you know, I got very deep. I suppose a lot of my development of myself and my music happened in that kind of period of convalescence after my illness. But, and this is one of the interesting things, is when I came back to the house and started writing and writing, I had the idea of writing a musical. And I got together with a scriptwriter, actually, he was an actor, stroke scriptwriter called Nigel Hawthorne. Nigel Hawthorne and I got together to write this musical about the Russian Revolution. It had kind of a background of Nicholas and Alexander, and for that, as a songwriter, you enter into a whole new kind of world where you take on the characters that you're singing and performing the song. And so I had these two opposing kind of views. One was the father who lived on the land, who was a peasant and his family had all grown up for generations on that land. But the son had heard about the revolution and he just couldn't hold himself back, he wanted to join the march. And so you can see that from that point of view, he was projecting himself into the role and that becomes easier as a songwriter. That's how you do it. I mean, it's a skill, but somehow I always loved musicals, and so I was always able to write some kind of story in my songs and you can probably hear that even going back to the '60s. I had lots of little adventures throughout my songwriting career.
GM: When your father first heard the song, what did he think?
Y/CS: I'm not sure that he listened much to my music, to be honest. (laughs) I was deeply respectful of my father. He was from Cyprus. He'd been a man of the world. I mean, he was already a voyager, you know; he left Cyprus, he'd been to Egypt and lived there and finally took a boat to the USA. So he lived in the USA and then came via Europe back and settled in London. So I mean he knew what it was like to leave home. He probably would have recognized the son in the song (laughs) more than the father, possibly. So that song wasn't necessarily about our relationship, because we had a great relationship and he always gave me enough space to find out for myself what it's all about.
GM: On the new version of Tea for the Tillerman 2, you pulled off a very nifty trick where you didn't have to draft in someone else to play the son. There's a little time travel involved.
Y/CS: Yeah, and this is the paradox of paradoxes because if you analyze it, the guy that sings the young son's part is 50 years older than the father. So you work that out. (laughs) But it was great because what we found in the archives was pristine kind of recording from the Troubadour, the week of the Troubadour, which I played a couple of times. I think this was the first time. There were only a few mics and only about four tracks were needed, for me, my guitar and Alun (Davies) and his guitar, and that was it. And so we were able to separate the voice very clearly and make it fit and use that 1970 live vocal recording as the son's voice, which is a great idea and another one of my son's great ideas.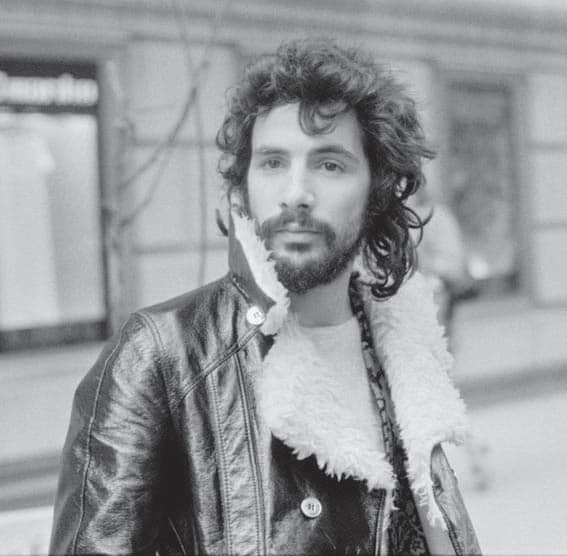 GM: Yeah, it's a grand idea and it really works beautifully. When you listen to Tea for the Tillerman, whether it's "Wild World" or "Miles From Nowhere," the songs on this album do not sound dated and have not aged; there's something relatable not only to my generation that grew up with the record, but younger generations, too. Does that surprise you? Did you get a sense that there was a timelessness about what you were doing at that time, subject matter wise?
You can read up to 3 premium stories before you subscribe to Magzter GOLD
Log in, if you are already a subscriber
Get unlimited access to thousands of curated premium stories, newspapers and 5,000+ magazines
READ THE ENTIRE ISSUE
November 2020