A LOST AMERICAN CLASSIC RETURNS
GOLDMINE|August 2020
THE IRON CITY HOUSEROCKERS' HAVE A GOOD TIME BUT...GET OUT ALIVE IS REISSUED AND REMASTERED FOR ITS 40TH ANNIVERSARY.
1980 is one of those years that shook the rock world. We saw legends pass, arena bands record their last stand, and some acts shift awkwardly into the unknown frontier of a new decade. That's what was going on above the surface. Below the mainstream some artists were changing music by reflecting the mood of their communities. Through the themes buried within their lyrics, and the newer sounds of their songs, we were introduced to the turmoil some cities then faced. Few bands offered up material as gritty, rich and poignant as Pittsburgh's own The Iron City Houserockers. Led by Joe Grushecky, the band developed a Rust Belt following. They had crowned him as their own Springsteen, a man who understood the challenges they faced as the steel industry quickly fell apart and removed what little financial footing they had left. The band's sophomore effort, Have A Good Time But...Get Out Alive, would creatively document that condition. Recorded at Media Sound Studios in Manhattan with the help of rock legends like The Slimmer Twins (Steve Popovich and Marty Mooney), Steve Van Zandt (E Street Band), Mick Ronson (David Bowie) and Ian Hunter (Mott The Hoople), they cut what has now become their signature record.
To commemorate the 40th anniversary of this epic musical milestone, Cleveland International Records is releasing a remastered edition of the album. It's accompanied by a 16-track collection of songs that the band had quickly recorded in Pittsburgh to prepare for their trip to New York. In that sense these demo tracks reflect what their fans had been hearing in clubs and how they had been hearing them. Moreover, what this brilliant new package presents is the full journey from where the concept of an album began to where it landed. That delivers a balance to the two discs that's very rare in releases of this kind.
The original album was remastered with an eye toward punching up the presence of the music. This in particular provides a sense of dimension to classics like "Price of Love," and gives warmth to the sound that wasn't there before. On barnburners like "Don't Let Them Push You Around," the high end gets polished a bit where harmonica parts glisten and sparkle just a bit more. This re-approach to the sound doesn't remove any of the record's great integrity. Instead the play from start to finish sounds more of the moment.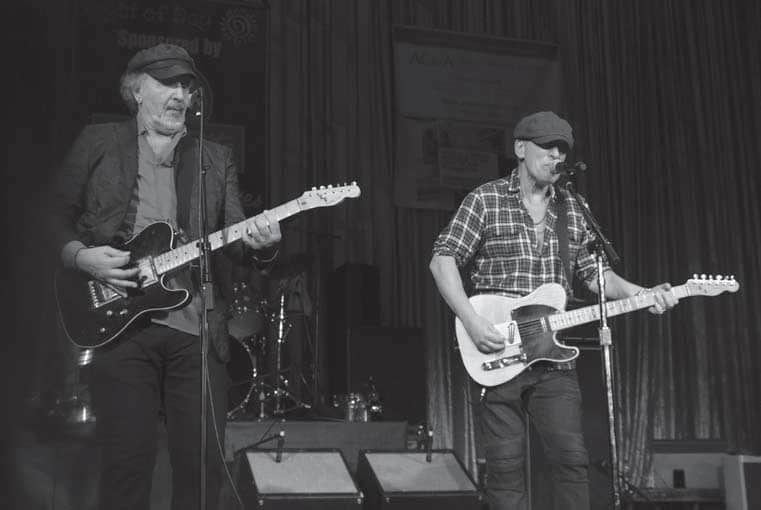 The bonus disc is rich with new material, and there you will find real gold to be mined. Too often bonus tracks are gratuitous, offering nothing more than an alternate version of a song. This instead captures the band's unique energy. As you listen to even the title track (which had not seen any live attention up to that point) there's a dynamic to the music. Here it's impossible to not sense the excitement the band must have felt about what was just ahead in New York. It's looser. The guitar sits far forward and holds a wet sound together in a way that is slinky and seductive. In fact, the entire second disc is wrapped in a sound that demonstrates the musical dexterity of the band, explains why they were a regional favorite, and how they caught and kept the attention of legendary rock impresario Steve Popovich.
You can read up to 3 premium stories before you subscribe to Magzter GOLD
Log in, if you are already a subscriber
Get unlimited access to thousands of curated premium stories and 5,000+ magazines
READ THE ENTIRE ISSUE
August 2020