Joris Voorn
Future Music
|
December 2019
Globally recognised DJ/producer Joris Voorn is at the fulcrum of the Dutch dance scene with his instantly recognisable take on techno. Danny Turner peers into his plush Amsterdam studio, home to his forthcoming album
Raised in the Dutch city of Schiedam, west of Rotterdam, Joris Voorn was born into a musical family and learned to play violin and guitar before becoming obsessed by the art of DJing and the subversive sounds of techno. His first production, Muted Trax, swiftly became an underground hit, convincing Voorn to follow his passion and ditch a career in interior architecture.
Inspired by Richie Hawtin's DE9 series, Voorn released the breakthrough Balance 014 mix compilation in 2009 and achieved fame with his Dusty House Room EPs. He subsequently released a string of critically acclaimed artist albums, founded two labels and became an established DJ on the club and festival circuit. With a new album en route, there's no better time to investigate the tips and tricks behind Voorn's latest project.
How important was your early acquisition of the MC-303 Groovebox?
"That's where it all started for me. I was reading a book about dance music because I was really intrigued by how it was made and who was making it and read that I needed to buy a Roland TB-303. This was in 1996 – ten years after they'd stopped producing them, so I went to the shop and the guy said we have this other 303 – the Groovebox. It didn't have the sound I was looking for because I loved Josh Wink's Higher State of Consciousness and all those acid records, but I was completely consumed by trying to learn the machine and how MIDI worked. If I'd bought a synthesiser, I wouldn't have learned as much. The Groovebox may have sounded crappy but it was a one-stop shop for making that kind of music."
Was the Juno-106 another important step in your gear journey?
"A couple of years after I bought the Groovebox I moved to Rotterdam and met someone who had all the Roland gear. I asked him what I should buy and he told me to start with the Juno-106. I knew nothing about synthesisers, especially the limitations of an analogue synth, but I bought it and it was the perfect machine to help me write and produce music in a more serious way. It really is so simple to use; just a couple of knobs and no internal effects except for the nice chorus and a very warm and fat sound – sometimes too fat! You can get immediate results if you know what you're after, whereas some synths just give me a bit of a headache. I still use the Juno to this day, although I find that the TAL plugin versions are very close to the original."
Your music has always sounded very lush and dreamy. Is there a philosophy behind the mood you're trying to communicate to the listener?
"When I make music, I try to make it from the heart. I still draw inspiration from mid-'90s electronic music. To this day, I still believe it was the most amazing time for dance and electronic music. So much was discovered at that time, from the heyday of Aphex Twin to Detroit and UK techno, and it was all very melodic and lush-sounding, which left a big impression on me."
For you, melody and atmosphere seem to take prominence over beats and loops…
"That's true, and it's something I struggle with sometimes. I like to make music that sounds good in a studio setting, the car or just walking around the city – to create something that touches you in a different way to club grooves. Sometimes I feel that drums can get in the way of the emotion of a track, especially in music that's produced with very fat drums. To get melodies to work with a very rigid bass drum can often kill the vibe; it's a fine line."
Creatively speaking, are beats an afterthought?
"I definitely don't begin with the bass drums. Sometimes I think a percussion loop or some sort of drum programming could be the basis, but I never start with a kick drum. Of course there are producers who do that, which I can understand because you can build something around it easily."
Perhaps surprisingly, you cite the director David Lynch as an influence. Is that where your music draws inspiration from in terms of atmosphere?
"David Lynch is definitely a very old influence [laughs], but as a filmmaker I think he, along with many other directors, have had a big impact on my artistic and creative vision. I don't listen to soundtracks a lot – I find them quite boring, but I do enjoy listening to music in movies when they're done in a creative way. It's also relatable to when I make an album or mix compilation, as I always feel there's a narrative I'm trying to follow or set a mood to, and that can also happen within a track. It's hard to elaborate, but instead of just throwing an arpeggio down I'll try to use it to create a tension over time and layer sounds that accentuate certain movements and bring the music to life – a bit like you might have in a movie sequence. I've also been very influenced and intrigued by bands like Future Sound of London who always had a strong soundtrack vibe to their music."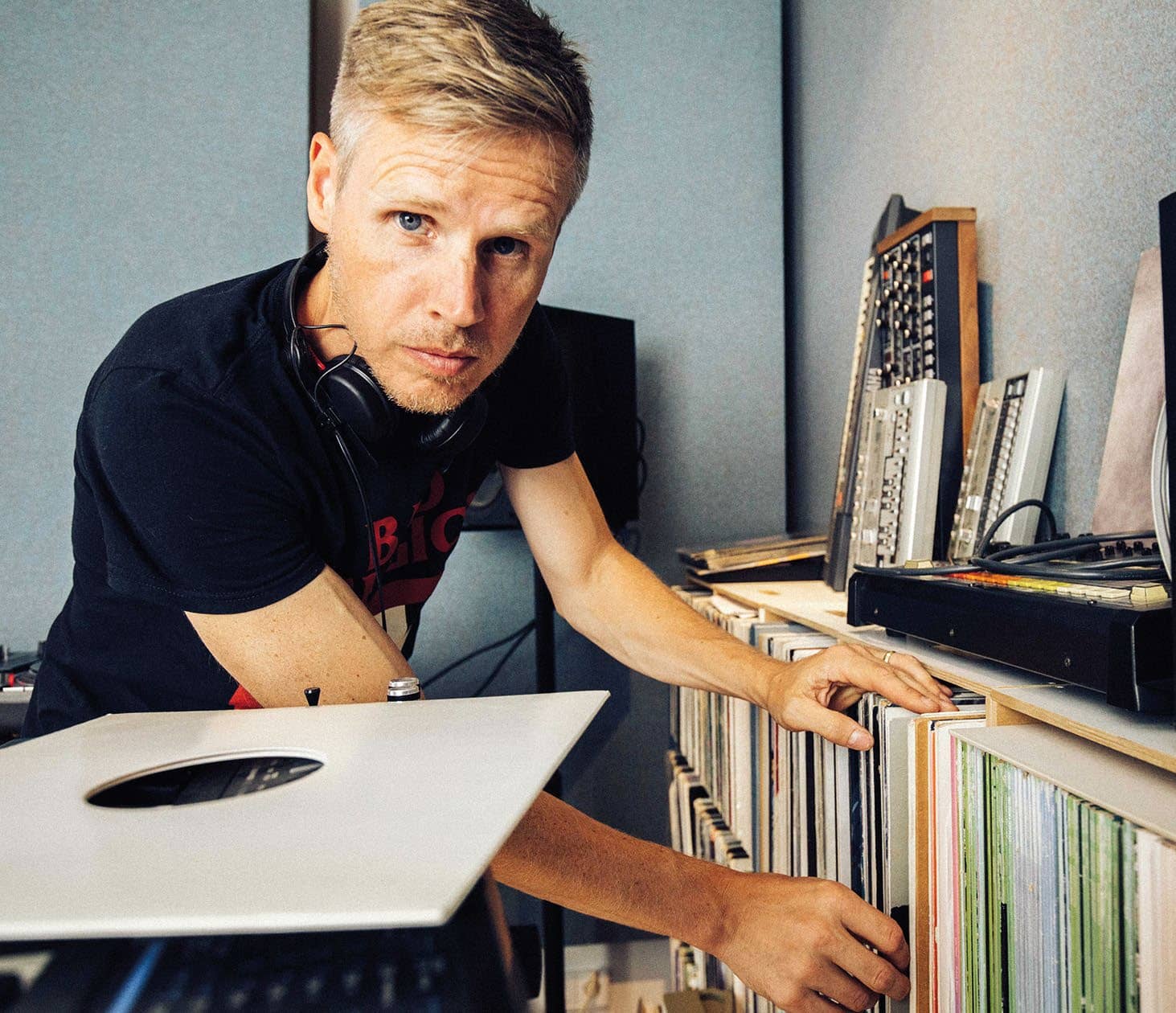 Your last album Nobody Knows had a few vocal contributors. Is that something you've expanded on with the new album?
"I think vocals are really interesting to work with. There are two tracks on the upcoming album that have vocals – one featuring Karl Hyde of Underworld and another with a UK band called Hælos. I wanted to get some other people in too, but didn't have the time."
Is integrating vocals a new experience for you production-wise?
"I don't have an awful lot of experience, so I tend to go with what I think sounds good. Sometimes I prefer the music to speak for itself, but vocals definitely bring an extra dimension. I've actually never been in a studio with vocalists, I'll send some music over, let them record their parts and rework it. The funny thing about vocals is that when I get them back they really change the music from my perspective and I'll tend to try to build the production around the sound of the vocal."
Is it typically a case of stripping away whatever lies beneath?
You can read up to 3 premium stories before you subscribe to Magzter GOLD
Log in, if you are already a subscriber
Get unlimited access to thousands of curated premium stories, newspapers and 5,000+ magazines
READ THE ENTIRE ISSUE
December 2019