Joachim Pastor- Right Now
Armada Music, 2020 While Versailles is famous for being the home of Louis XIV's opulent royale palace, it boasts another ex-resident who also enjoys the finer things in life: Armada Music's Joachim Pastor, whose eclectic style covers everything from whimsical Gallic-flavoured synth-pop to minimal techno and accessible deep house flavors. We caught up with Joachim to discuss how he created his summer slammer Right Now, and find out more about his considered approach to making music.
You're a classically trained musician with years of study behind you. Is this an advantage or disadvantage when it comes to making electronic dance music?
"I think both... when you are classically trained, you are more... 'formatted', or like, in a mold? On some level, it will give you less freedom than if you know nothing about it because when you know nothing you have the freedom of having creativity?
"When I was really young, I had that musical ear, it's not like a huge talent or anything: I have friends who have never done music in their whole life, but can whistle a tune perfectly, you know? When I went through school for the first five years, I didn't like it, I didn't want to work on flutes or whatever. I thought it was crap, but they kept me there, they were like 'he's got the good ear, we've got to keep him'.
"I'm sure that if I had not done that training I'd still be OK because I had the ear. If you gave me a score right now, I'm not even sure I could still read it! Now I do everything by ear and if it sounds good, it's good. I think people who haven't had musical training will be able to make good stuff just because of the feel for the sound."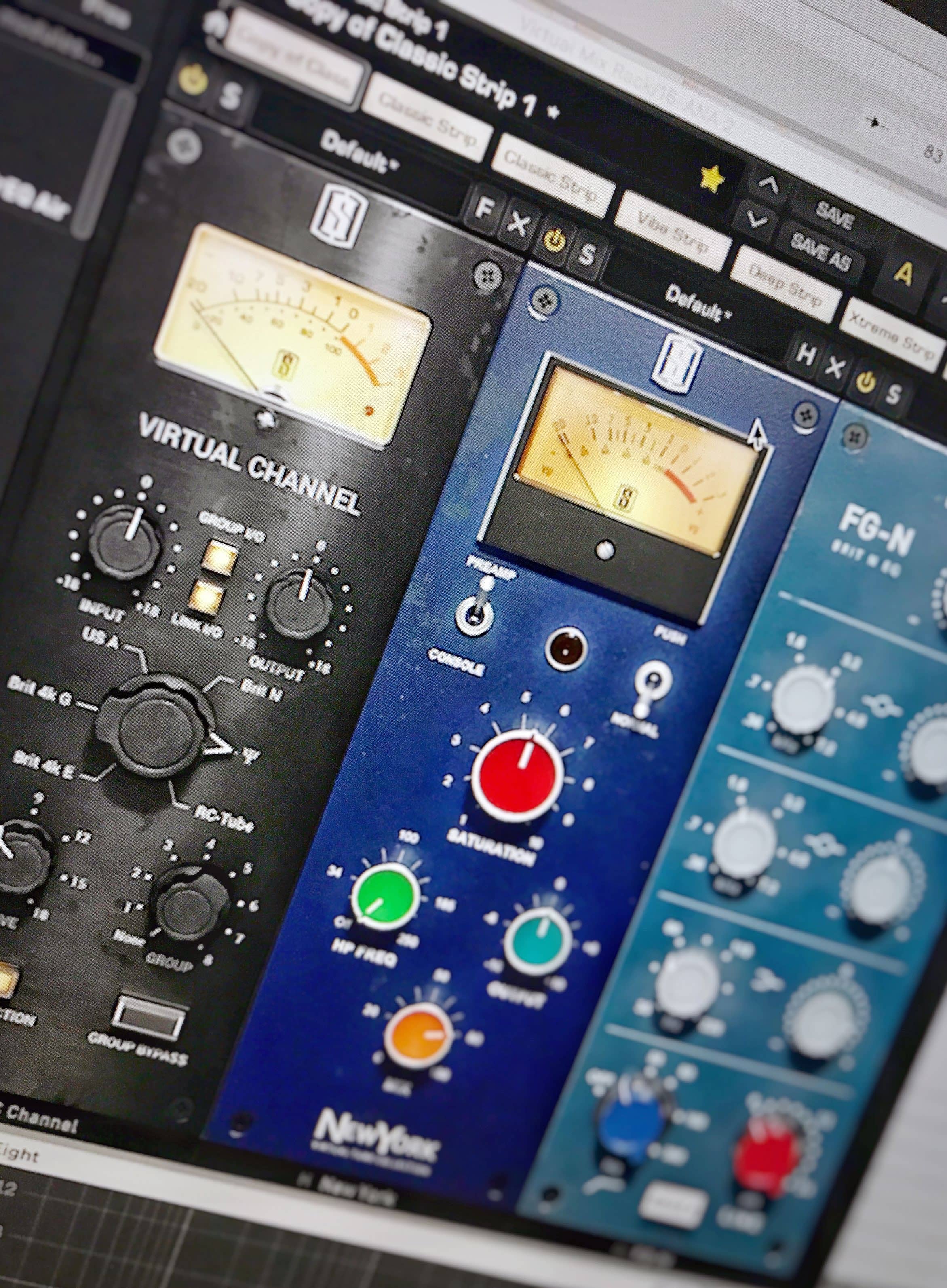 You play guitar, but the track Right Now was created entirely in-the-box. Do you feel like you come up with different results when using software compared to 'real' instruments?
"It's kind of a two-way street because with the virtual instrument... I can do anything I want, I'm not limited by the physical world. It sounds different, sometimes it will sound sterile or whatever because it's not the real world. But on the other hand, it's also nice to be able to actually play the guitar, sometimes you will make a mistake and that will lead to something interesting and different. Also the fact that people don't all play the same, with the actual playing, there's more interpretation than there is with software.
You can read up to 3 premium stories before you subscribe to Magzter GOLD
Log in, if you are already a subscriber
Get unlimited access to thousands of curated premium stories, newspapers and 5,000+ magazines
READ THE ENTIRE ISSUE
Autumn 2020