GLXY
Future Music
|
September 2020
She Sings for Me ft. DRS Shogun Audio, 2020
Rising stars Jonathan Campbell and Thomas Alston, better known as GLXY, have made a name for themselves in the liquid DnB scene with releases on labels such as Spearhead, Hospital and the infamous Liquid Tones. Earlier this year they released their debut album Research & Development on Shogun
Audio, which includes the single She Sings for Me which features both sung and rapped vocals from legendary DnB MC Delroy Pottinger, aka DRS. We hooked up with the spacey soundboys to find out how the track came about.
How did the collaboration with DRS work?
Thomas Alston: "We've known Del for a while now, we did These Lives with him and we wanted to get him involved in the album as we worked quite well within that time. So, we hit him up with a couple of ideas. Nothing necessarily came of it straight away, I think Del's very reactive to a vibe, if he doesn't get one instantly it may not necessarily work for him. Then Jon came up with this idea, chopped up the sample, put some breaks over it and sent it to Del. I think he just got a vibe straight away, no joke, we sent it to him at, like, 9am and by 1pm the same day he'd hit us back with a sketch with singing, full bars and everything!"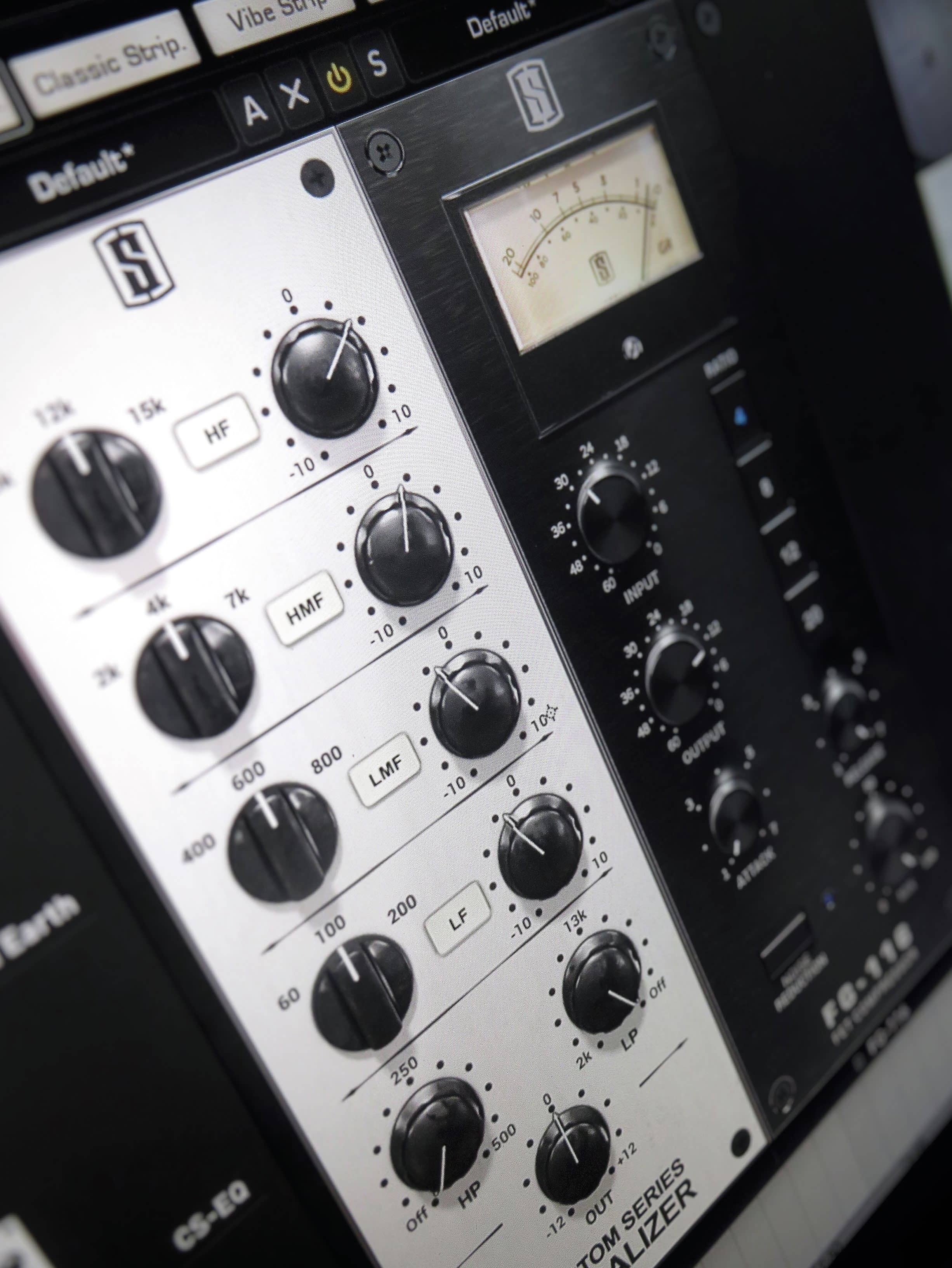 Wow.
Jonathan Campbell: "Yeah it was pretty mad!"
TA: "It came out of nowhere, I think that's how he works to be honest. Jack Workforce has a podcast delving into artists creative processes, and Del was on that and he said how he gets the vibe and just goes."
The track is based around a replayed piano sample.
JC: "Yeah, though I can't remember the name of the pianist! Tom and I spend a lot of time on Spotify, kind of modern day crate digging. What's good about Spotify is that you've got that whole 'fans also listened to' feature where if you find an artist that you like, you can find other similar artists. We just follow that thread until we get to people who are really obscure, then we try and find some cool stuff. We wanted to make sure that this album was pretty legit in terms of not using any hot samples. I think originally I just chopped up that sample and then once I got a vibe with that I wrote a progression based on it."
You can read up to 3 premium stories before you subscribe to Magzter GOLD
Log in, if you are already a subscriber
Get unlimited access to thousands of curated premium stories, newspapers and 5,000+ magazines
READ THE ENTIRE ISSUE
September 2020