Akai's MPC Beats is a free 'beat-making DAW' for Mac/PC
Future Music
|
October 2020
...and the brand's newly-updated MPK mini controller is ready to take control
Akai's MPC products have been inspiring electronic music and hip-hop producers since 1988, which saw the release of the iconic MPC60. Now Akai are marking another milestone with the release of MPC Beats – a free 'beat-making DAW' for PC and Mac.
The release of MPC Beats means that everyone can now experience the renowned MPC workflow. The software features a classic 4x4 drum sample grid (that's 16 pads), a piano roll, a sample library browser and a sample edit window. You can switch between these views when you like.
If you're new to the production game, beat templates will help you understand the process, and MPC Beats ships with a 2GB library that includes content from some of the most popular MPC Expansion Pack sound libraries.
As well as the obligatory drum kits, there are also three plugin instruments (Bassline, Tubesynth and Electric) and 80 effect plugins that are lifted from the Air Effects collection. So, you have everything you need to create, mix and master your tracks. MPC Beats Expansions will let users add extra tools, with prices starting at $9.99.
Of course, the MPC experience is all about hardware control, and this can come not only from one of Akai's own MIDI Keyboards or pad controllers, but also any other suitable MIDI controller you might have. MPC Beats will auto-map to many of them, but you can also do it manually if you need to.
Other features of the software include two stereo audio tracks, eight MIDI/instrument tracks and support for VST/AU instruments and effects. You can also use MPC Beats as a plugin in your existing DAW.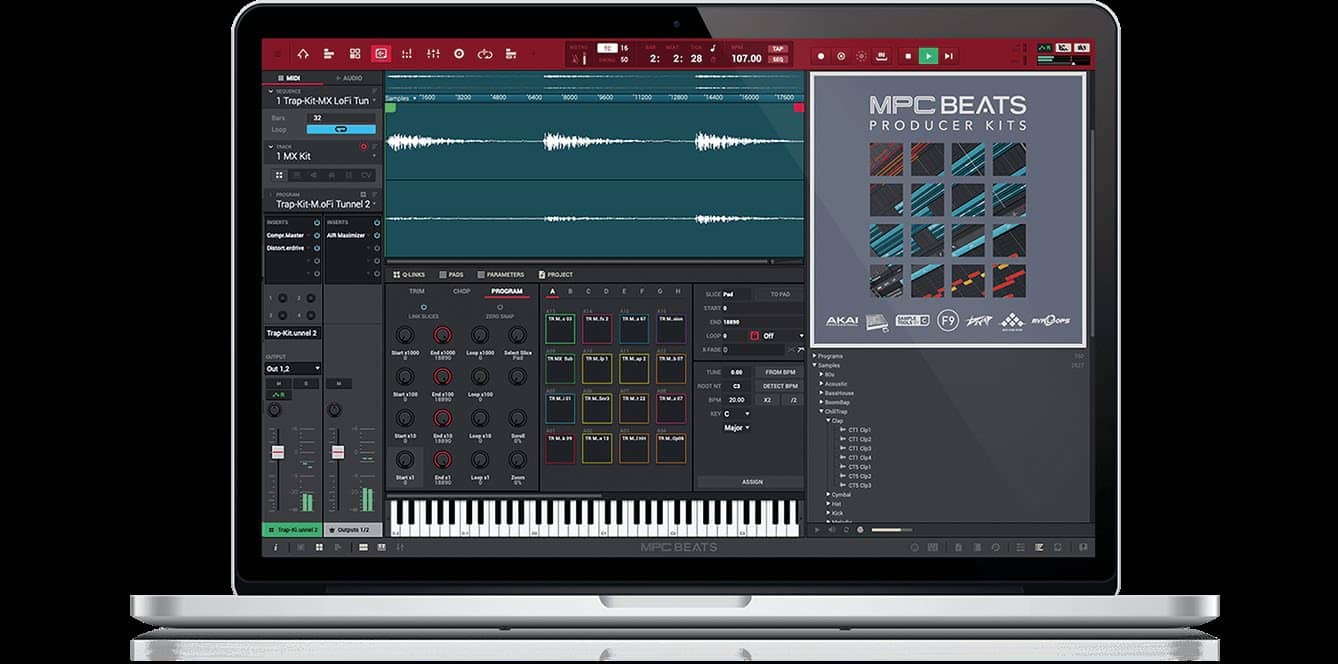 MPK Mini Mk3
Described by its creators as 'the world's best-selling keyboard controller', Akai's compact MPK Mini has just received a third-generation update designed to take full advantage of MPC Beats. As with previous iterations, the MPK Mini is a compact controller that combines a 25-note keyboard with a bank of eight MPC-style pads that are ideal for bashing out beats and triggering samples. Other existing features are carried over here, such as note repeat, a built-in arpeggiator and a bank of eight parameter rotaries.
New for the Mk3 version are a small OLED screen for parameter and setting feedback, plus an overhauled keybed that Akai claim offers you a 'natural and responsive' performance.
With its eyes on the beginner market, the MPK Mini Mk3 comes accompanied by Akai's new Complete Music Production Start Kit package, which is focussed around MPC Beats, but also bundles in AIR Hybrid, Mini Grand and Velvet instruments, plus MPC expansion pack content.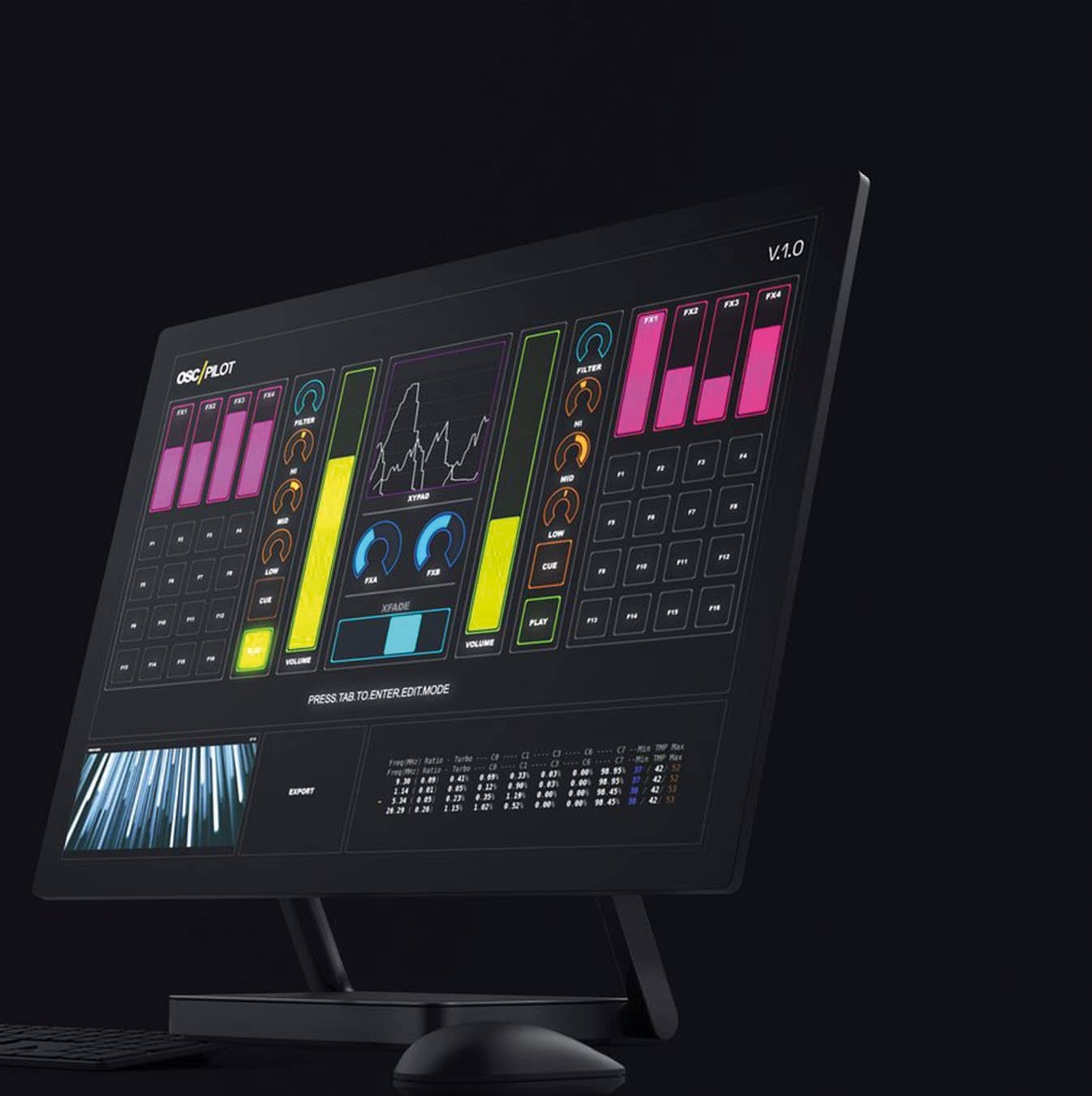 deadmau5's performance controller available to own
> What do you do when you want to use a unique touchscreen performance interface when playing live? Well, if you're deadmau5 you collaborate with a developer to create your own. The Canadian DJ and producer has been using OSC/Pilot for a good while now, with the software in development since 2013 and now the app, described as a fully customisable control system, is available to buy.
"OSC/PILOT has been in development since October 2013 and I've been field testing and using it in shows since that time. It's a vital component to our live production, both on stage and for front of house," deadmau5 explains.
OSC/Pilot supports the sending of MIDI and OSC (open-source control) data to enable you to control your audio projects in Ableton Live, MaxMSP and Bitwig, as well as controlling such visual applications as TouchDesigner, vvvv, Resolume, VDMX, Notch etc.
The system is only available for Windows (8.1 upwards) and it looks easy to create a bespoke performance interface which can also talk to hardware connected to your PC.
The app is available to download now for $49 and you can try before you buy.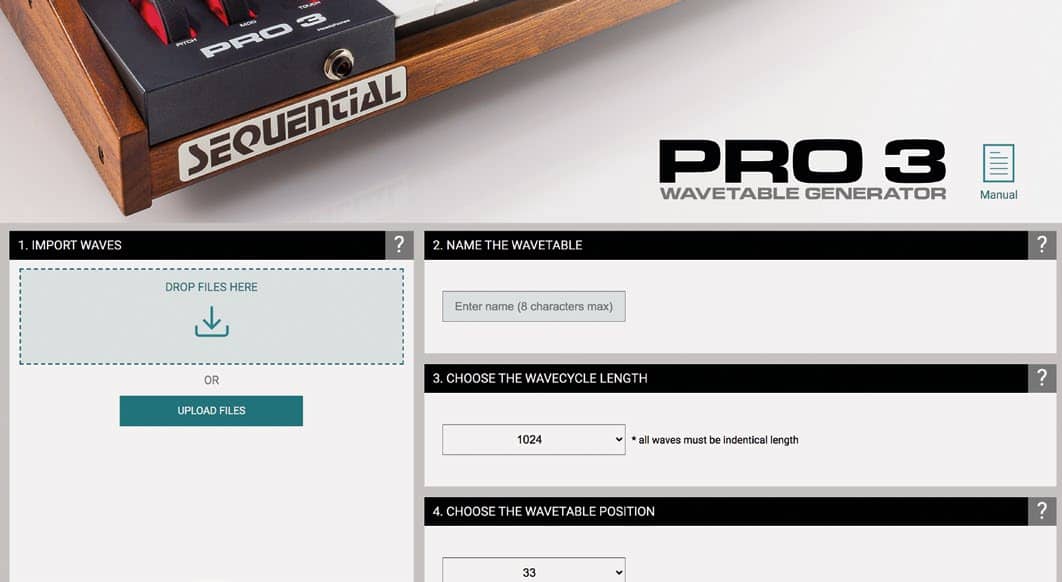 You can now import your own wavetables into the Sequential Pro 3
> Sequential have announced that they will open their Pro 3 hybrid monosynth to let you import your own wavetables via a browser-based utility.
You can read up to 3 premium stories before you subscribe to Magzter GOLD
Log in, if you are already a subscriber
Get unlimited access to thousands of curated premium stories, newspapers and 5,000+ magazines
READ THE ENTIRE ISSUE
October 2020