WILD BILL
Bass Player|April 2020
With more bands under his belt than we've eaten backstage ramen, the mighty Billy Sheehan is nothing less than a king in our world. We meet the great man as he delivers yet another sterling performance on Sons Of Apollo's new album, MMXX
As the world of bass guitar has evolved, we've watched Billy Sheehan ascend to its very zenith — playing without overplaying, touring relentlessly while staying healthier than a bassist half his age, maintaining an unwavering creative output and still being a man that you'd love to sit down and have a beer with. That's a rare combination in our experience; after a 50-year career of playing bass, something usually gets lost, be it health, playing skillm, or just personality. But not Sheehan, whose debut appearance on the cover in 1990 we're celebrating by appointing him as Guest Editor...
Billy, it's been 30 years since you appeared on the cover of the Premiere Issue of Bass Player magazine. Would you say you're playing bass differently now to the way you were in 1990?
I think so. I know more about what I'm doing. A lot of times I would do things, but I wouldn't really know what it was or how I did it, and I'd have to go back and relearn it, and I couldn't figure out what I was doing. But now I'm much more well-versed on what's happening and what I'm doing and how and why it worked, if it did. I've also been tireless in my pursuit of 'more' and 'better'. Not necessarily faster or more notes, but more understanding and playing things better, so that every finger is more precise; everything is where it should be. When there's slop, it's good slop. It sounds like it was intended slop as opposed to accidental, unintentional slop!
Do you work hard at this process?
I practise more now than I think I ever did in my life. I get up every morning very early and get right at it, go for a couple of hours. I never considered I had any natural talent at all. I just had a burning desire to play, and I'm a good troubleshooter, so those two things combined. I hear notes and music and I go, 'There's notes on my fretboard. Why can't I play those notes on this fretboard with this instrument?' And that's been the challenge, so I shoot for that. That relentless work ethic is the thing I'm most thankful for. I don't know where I got it or how I got it, but I love music and I love playing. I can sit down for hours and have a one-man party on bass and look up at the clock and go, 'Geez, I've been going for three hours. I had no idea'.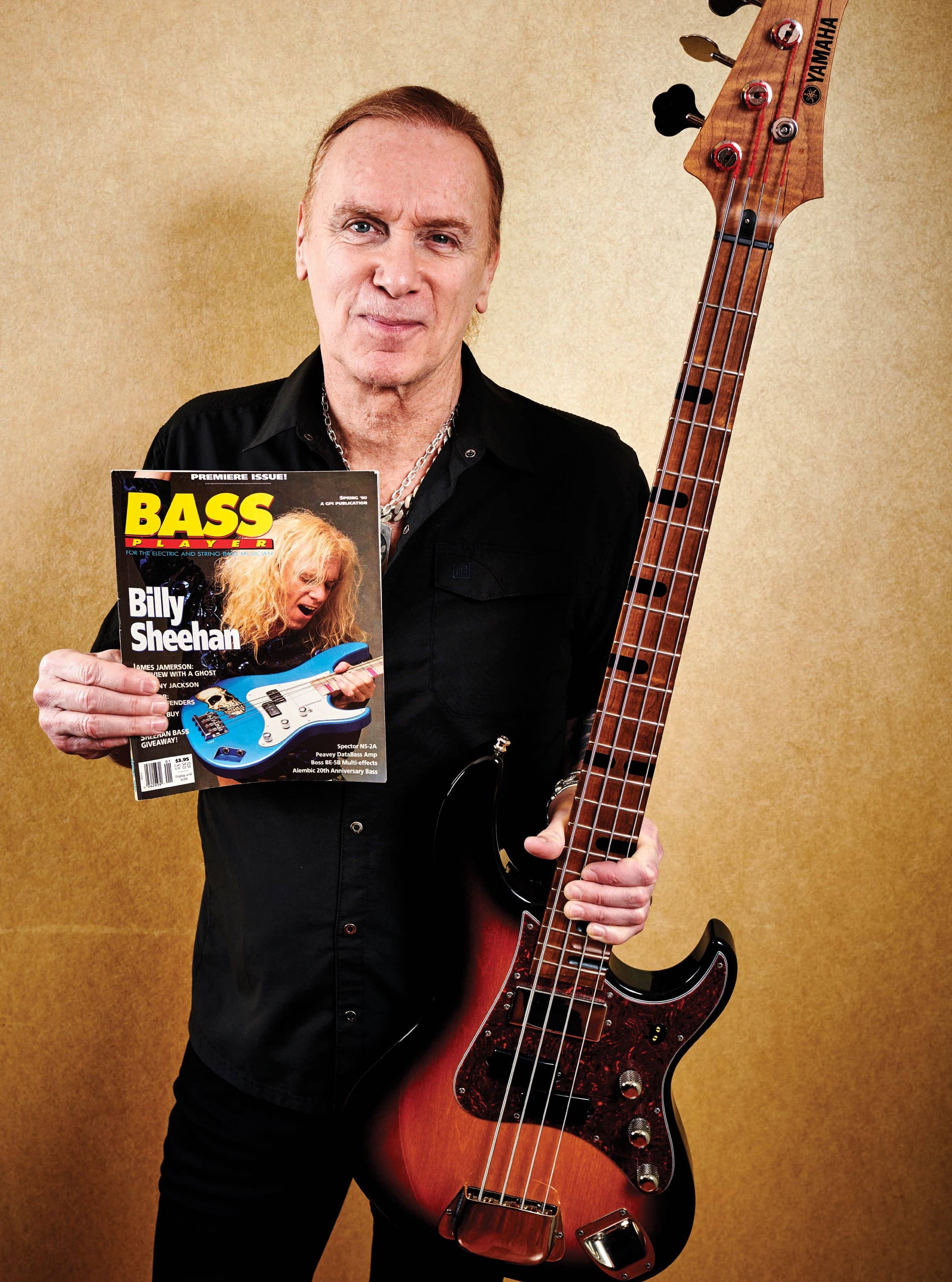 Sons Of Apollo's new album MMXX has been widely acclaimed. How did it come together?
Pretty smoothly. I generally did a lot of the bass stuff on my own, because we have financial and geographical restrictions. Generally, I prefer to play in a room with people. We did the first record that way, but sometimes that's not always possible, and sometimes it's an advantage to play to what's already been recorded because you can really put the parts under a microscope.
It's the modern way to do it.
To some purists that would be quite an abomination, I imagine, and I understand why they think that. However, it's a new world now. This is 30 years since the beginning of your magazine. So many things have changed, and the economics of the business and making records has changed quite a bit, so you have to cope with it in order to continue putting out music and in order to continue creating what you want to create. You make an adjustment and it's perfectly okay.
Some of these parts are intimidatingly complex. How much preparation do you need?
You can read up to 3 premium stories before you subscribe to Magzter GOLD
Log in, if you are already a subscriber
Get unlimited access to thousands of curated premium stories and 5,000+ magazines
READ THE ENTIRE ISSUE
April 2020