Life Begins...
Bass Player|Holiday 2019
...at 40! We visit Chris May of Overwater Basses for a look back across four decades of low (and high) frequencies
Overwater basses have been at the forefront of countless professional bassists' arsenal of gear for many years. They are one of the first choices for the majority of bass players working in London's West End theater pits, and a growing number on Broadway, in addition to many of the most popular touring shows both in the UK and internationally. As the basses are known for their reliability, playability, and tonal range, if you own a TV or radio, you will already have heard them providing the backbeat behind many household names.
Across the decades, Overwater has become a heritage brand, enjoying associations with countless eminent bass players from a wide range of musical genres—Rick Kemp, Guy Pratt, Carlos Henriquez, Trevor Barry, William Orbit, Jack Bruce, John Entwistle, Phil Mulford, Mick Feat, Andrew McKinney, Paul Geary, Sandy Beales, Mo Foster, Martin Kemp, and even David Gilmour among others— Gilmour's original 1984 C Bass recently fetched an eye-watering $40,000 in his charity sale at Christie's in New York. Current signature models belong to this magazine's very own Phil Mann and online educator extraordinaire Scott Devine.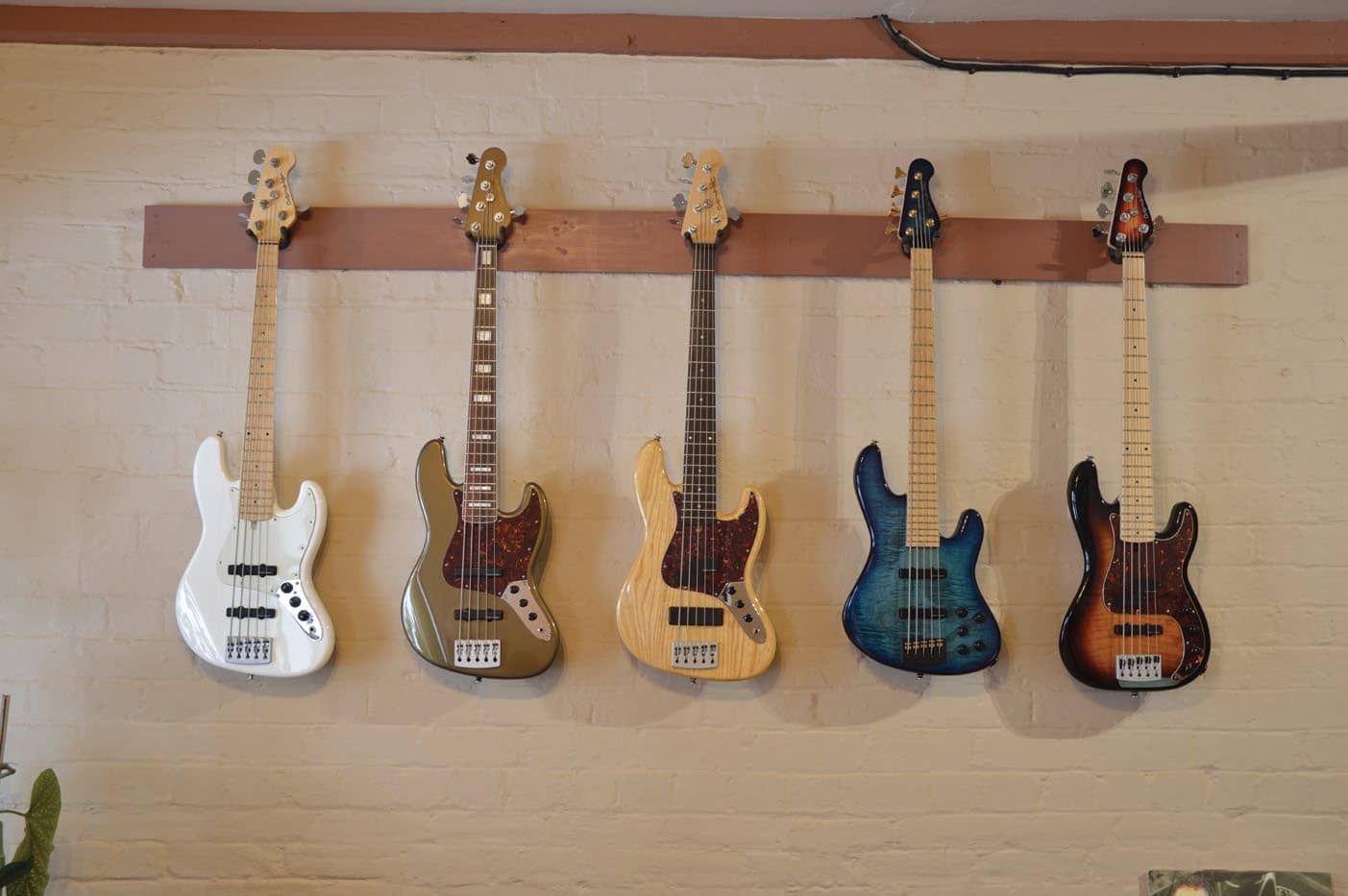 The genius behind the brand is luthier Chris May, who welcomes us into the Overwater HQ, in the Atlas Works —a repurposed Victorian Cotton Mill complex in the border city of Carlisle, just north of England's Lake District. Working alongside May and his partner Kirsty Cowe is a small and highly skilled team of professional craftsmen, busy in a spacious workshop that is packed to the rafters with specialist tools and equipment. There are some vintage favorites, a few modern essentials, and a selection of custom-designed necessities, surrounded by instruments in every stage of production.
After a tour of the facility, from the wood store in the attic to a frankly terrifying pin router the size of a Range Rover in the machine shop ("Its minimum cutter speed is 21,000 rpm!" May tells us), we sit back, grab a coffee and ask him how the last 40 years have been for him.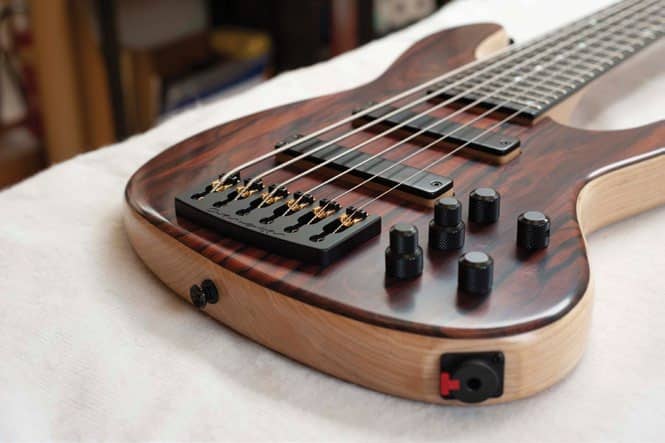 "Amazing—although fairly chaotic at times!" he tells us. "Back in the late 70s, when we got started, both the bass scene and the MI industry were very different. Choices were much more limited, and the higher end bass market was still dominated by larger companies. Of course, there was no internet, so connecting with potential customers was much slower and still very much reliant on a 'top down' distribution model. Guitar and bass technology was largely still harking back to that of the 1950s. Most bass players still got by with four strings, and onboard active electronics were a relatively new concept—but things were changing.
"Jazz and fusion players were beginning to have an impact on mainstream electric rock bass, and playing styles were slowly becoming more sophisticated and nuanced. Bass players were coming out of the shadows and becoming more technically demanding—while at the same time they were also starting to struggle to compete with the new world of keyboard synthesizers when it came to the low notes.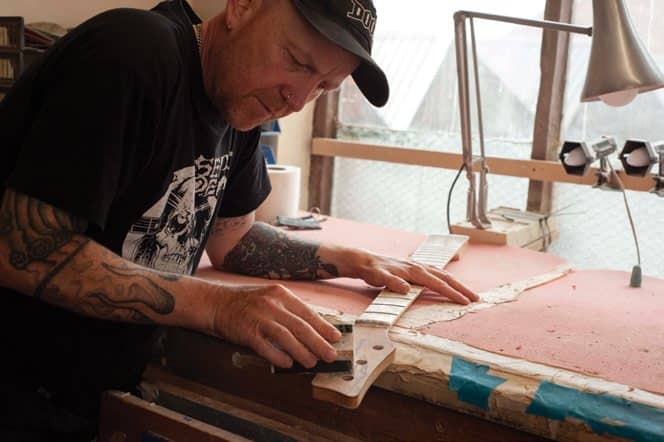 You can read upto 3 premium stories before you subscribe to Magzter GOLD
Log-in, if you are already a subscriber
Get unlimited access to thousands of curated premium stories and 5,000+ magazines
READ THE ENTIRE ISSUE
Holiday 2019