"IF YOU WANT TO BE A WORKING MUSICIAN—PLAY BASS!"
You read it here first... We visited Fender's Custom Shop in Corona, California for a peek behind the scenes and some pearls of wisdom
In the pandemic-stricken era in which we find ourselves, the word 'Corona' is often followed by the word 'virus', sadly. However, cast your mind back a few months and you'll recall that in bass world, 'Corona' has a far more cheerful application in the name of the California city where Fender has its Custom Shop. That, friends, is where we found ourselves a while back, for a tour of the facility courtesy of Chris Fleming, Director of Custom Operations.
On arrival, our friendly Fender rep informs us of a few ground rules—wear safety goggles, stay inside the yellow lines, don't disturb the Master Builders—all of which make eminent sense given that the factory is full of powerful machinery and that the staff are working on bass guitars that cost several thousand dollars each. Chris then takes over and shows us around the factory, as the following pictures reveal, before we sit down in his office for a chat about life at the Big F.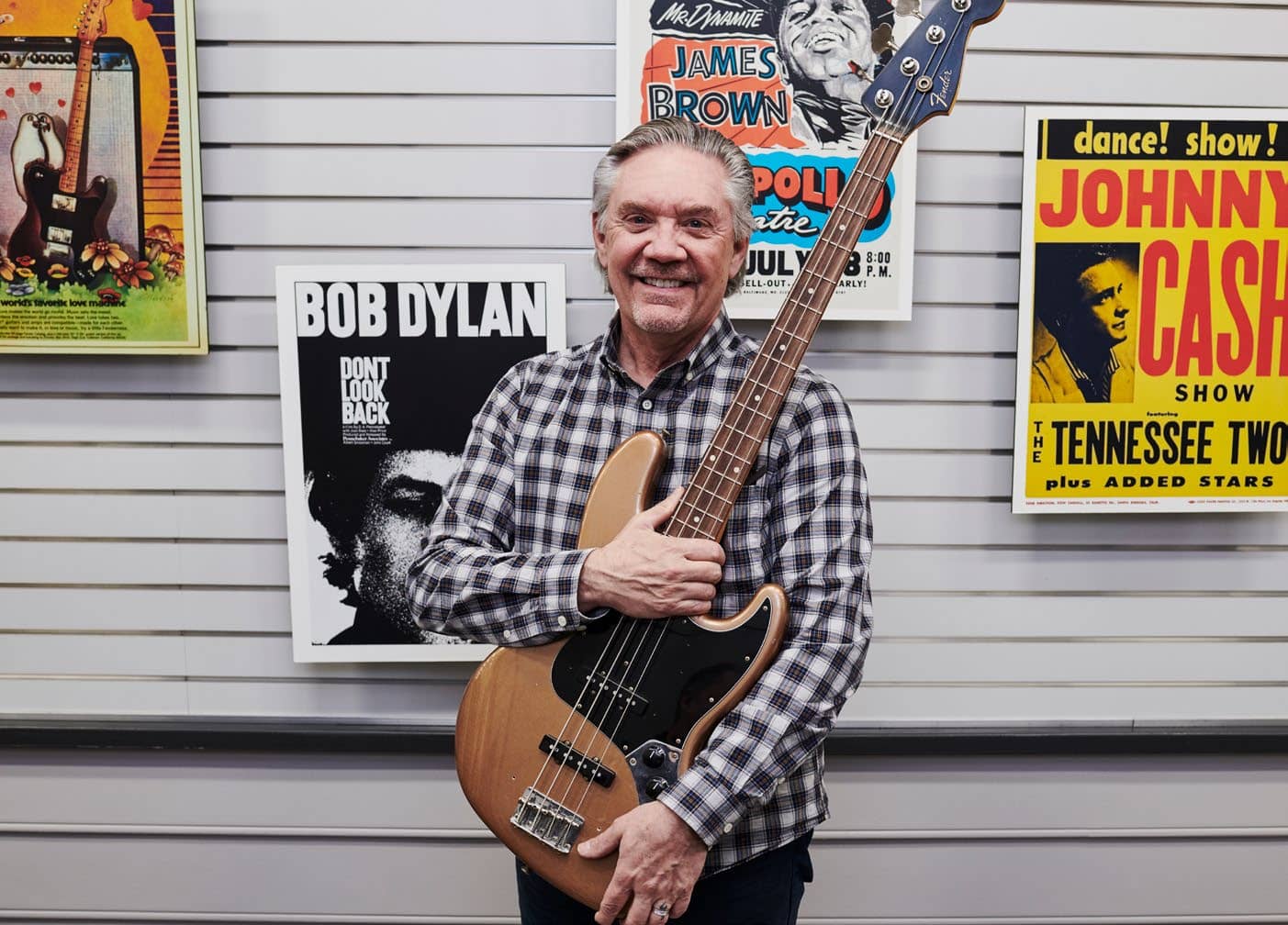 Chris, approximately how much of the Custom Shop's output is bass?
I don't know exactly, but I'd say 20 to 25 percent is bass. There just aren't as many bass players. Look at my tattoos: I have one of a Telecaster which says 'Live To Play' and this one is of a Fifties P-Bass which says 'Play To Live'.
That's wisdom, right there.
It is, because if you really want to be a working musician, you should play bass. And be good at it, of course...
What are the specific challenges with making basses that you don't get with guitars?
You can read up to 3 premium stories before you subscribe to Magzter GOLD
Log in, if you are already a subscriber
Get unlimited access to thousands of curated premium stories, newspapers and 5,000+ magazines
READ THE ENTIRE ISSUE
August 2020