ICONIC
Bass Player
|
November 2020
Jazz maestro Christian McBride looks back at his storied career
The great Christian McBride is equally at home with a stand-up bass—playing jazz with legends like Chick Corea, Diana Krall and McCoy Tyner—and the electric instrument, in connection with soul titans James Brown and Aretha Franklin as well as rock stars such as Paul McCartney and Sting. A prolific solo artist, he has a sizeable discography of his own behind him as well as countless sessions; his latest album,
The Movement Revisited: A Musical Portrait Of Four Icons
, is out now.
Christian, does your double bass playing inform your electric technique?
Actually it's the other way around, because I started on the electric bass. When I moved to the double bass, I just carried on doing a lot of the things I had been doing on the electric, not knowing that I was not supposed to be doing those things at all! I think it helps to be a rebel sometimes. Naivety can work for you sometimes—because if you don't know the rules, you don't know you're breaking them, which for musicians, is often a useful thing to happen.
Given that your father Lee Smith was also a double bass player, why didn't you start with that instrument yourself?
Simply because there wasn't one available to me. When I joined my middle school in Philadelphia, which was a really good school, I was enrolled in the orchestra, and of course I had to play an orchestral instrument. Double bass was not my first choice—I actually chose the trombone—but I was really bad at it, so the brass instruments teacher recommended that I switch to double bass as he knew I already played electric bass.
Was there a transition period while you got to grips with the differences between the two instruments?
There wasn't, and again, it was another instance of naivety being a positive influence on me as a musician. I looked upon the double bass as a bigger, heavier, stand-up version of the electric, and that's how I approached my playing when I was learning. While I was in the school orchestra, I was playing to a chart, because there is no room for improvisation in an orchestral setting. My bass teacher recommended that I join the senior school jazz band. I was actually a year too young to join, but she said they would probably make an exception for me, as she thought I was musically proficient enough to fit in. I joined that band when I was 12, and I played electric bass and double bass. That was when I really started to have some fun!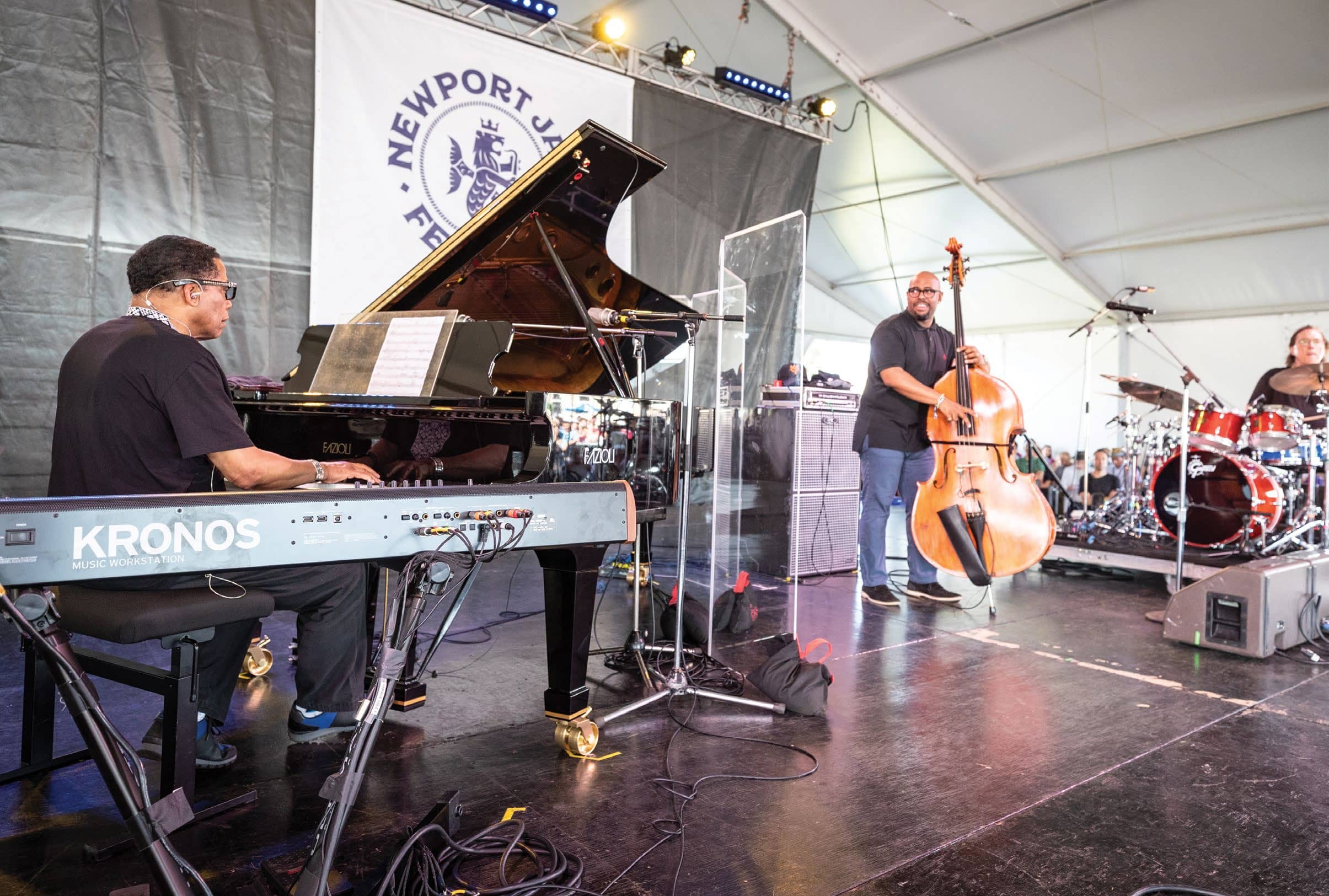 Do you prefer one instrument over the other?
I'm not at all sure that there are differences you can measure as good or bad. I've certainly never thought about the two instruments in that way, and I've never compared them as being better or worse from each other. I think of the double bass as Mother Earth, and the electric bass as The Restless Child. The double bass has the fuller sound, but not as much volume; the electric bass has the edge in the volume, but it doesn't have that full sound. I think at the end of the day, the music you're playing is always going to dictate which of the two is the suitable choice.
What do you think makes a successful bass player?
You can read up to 3 premium stories before you subscribe to Magzter GOLD
Log in, if you are already a subscriber
Get unlimited access to thousands of curated premium stories, newspapers and 5,000+ magazines
READ THE ENTIRE ISSUE
November 2020