Going To California
The Winter NAMM Show is the biggest, loudest event since that meteor wiped out the dinosaurs a while back. Joel McIver heads west, and returns with tales of the bass gear that will be kicking off the new decade...
JANUARY 15TH, DAY -1
The sun is shining in Anaheim, California, and we, along with the editors of Guitar World, Guitar Player, Future Music, Music Radar, Guitarist, and other state-ofthe-art MI publications, are hitting the ground running, even though NAMM really starts tomorrow. After a quick coffee (the jetlag is kicking in), we troop off to the Marriott hotel where Martin are launching a new bass, which we get to try after speeches from the company's Head Of Product Design, Fred Green, and other luminaries. This pleasant acoustic instrument will have a street price of around $1,800, we're told, and is just the right way to begin the next few days of exhausting but exhilarating bass testing. A visit to Fender and Gibson's previews the same evening was educational, with the former demonstrating the Mustang PJ bass and the latter catching our eye with their perennial Thunderbirds. Neither brand had many new models on offer, but then again, do they need to? Discuss...
Biggest bass celeb that we met today: Dug Pinnick of Kings X, a man who can do no wrong in our eyes. He was hanging out in Seal Beach at a rehearsal for the Dimebash event that we snuck into.
JANUARY 16TH, DAY 1
We're up bright and early with an appointment with a certain B. Sheehan, whose new bass is being revealed to us in an exclusive from our friends at Yamaha. After a quick coffee we're shown the new Silent Bass, a double bass which breaks down for transportation or storage in 30 seconds—we know this because they showed us.
Although its price point is steep, around the $4,400 mark if memory serves correctly, a decent double bass wouldn't cost much less. The instrument replicates the sound of a real upright after sampling the tones of the original instrument with $15,000 worth of microphones, they tell us.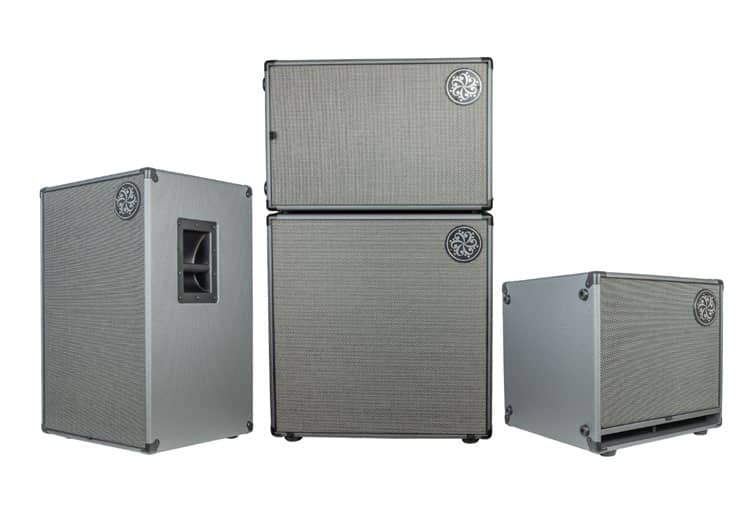 Stopping to enjoy a crafty latte, we sit down with Bob and Forest Gallien of the mighty Gallien-Krueger, who are refining their production methods and issuing a whole new range of amplifiers over the next few months—and while we were chatting with the Galliens, none other than Lee Sklar came over to say hello. The people you run into at NAMM...
You can read up to 3 premium stories before you subscribe to Magzter GOLD
Log in, if you are already a subscriber
Get unlimited access to thousands of curated premium stories, newspapers and 5,000+ magazines
READ THE ENTIRE ISSUE
March 2020