Fearless
Bass Player|November 2019
Tool, the thinking bassist's prog band, haven't released an album in 13 years. Fortunately their new one, Fear Inoculum, is set to be the rock album of the year—and it's loaded with brain-melting virtuoso bass, courtesy of the great Justin Chancellor. "I'm ashamed to say it, but I watch YouTube videos of our live shows" he confesses to Joel McIver
Things really shouldn't have worked out for Tool, but against all the odds, they did. The three-quarters American, one-quarter British quartet has sold over 10 million albums over a three-decade career, won a fistful of Grammy awards, topped charts all over the world, and still stayed on their own resolutely individual path. There was nothing easy about their rise to worldwide prominence, especially as their last album, 10,000 Days, came out a whopping 13 years ago, but rise they did.

Singer Maynard James Keenan, guitarist Adam Jones, bassist Justin Chancellor, and drummer Danny Carey are among the most accomplished rock musicians in the world, playing progressive metal of great esoteric opacity and somehow finding a mass market. This is a good thing, of course, because Tool's success reveals that there is a market for music which is traditionally regarded as difficult—music which only reveals its rich inner complexity after significant investment by the listener.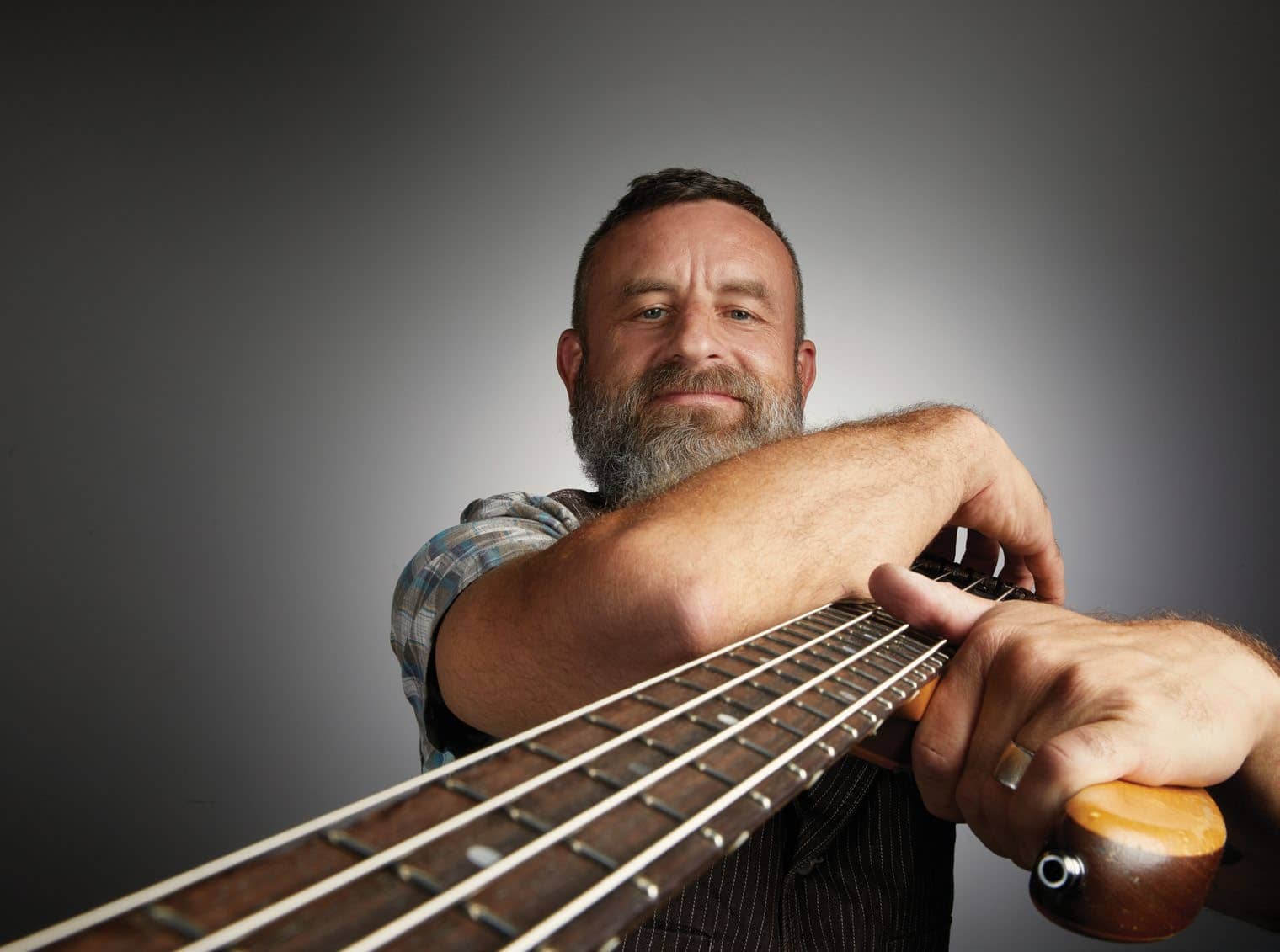 Spin a Tool album a few times, especially their new one, Fear Inoculum, and the journey that you'll take will be long, rich, psychedelic, heartstoppingly beautiful, and not a little terrifying. This vibrant intricacy has been a key element of progressive rock by Yes, ELP, Caravan, King Crimson, and others since the 1970s, and Tool, along with bands such as Karnivool, Isis, Opeth, and Meshuggah, are keeping the progressive faith, supported by millions of fans.
We went to a playback of Fear Inoculum a while back, and it's difficult to express in words what it's like, other than to point out that it contains seven or 10 tracks (depending on format) and that complex bass parts are at front and center. You'll have heard it by the time you read this, of course, so you'll know that it's heavy, with tons of staccato guitar riffs, that Keenan sings rather than roars, and that odd time signatures are everywhere. We sat and tried to figure them out, and came up with a lot of sevens, which ties in with the theme of the album, it emerges—and Chancellor's own songwriting preferences, as he tells us...
We last spoke to you in 2006, Justin.
It doesn't seem like 13 years. Time flies when you're enjoying yourself!
It sounds like you're having fun on the new album—so much space to play with, so many textures to explore.
Well, how else are you going to pass the time for 13 years unless you're having fun, you know? Playing with these guys, it's a musical playground, pretty much. Everybody's encouraged to go for it, and discover whatever they can.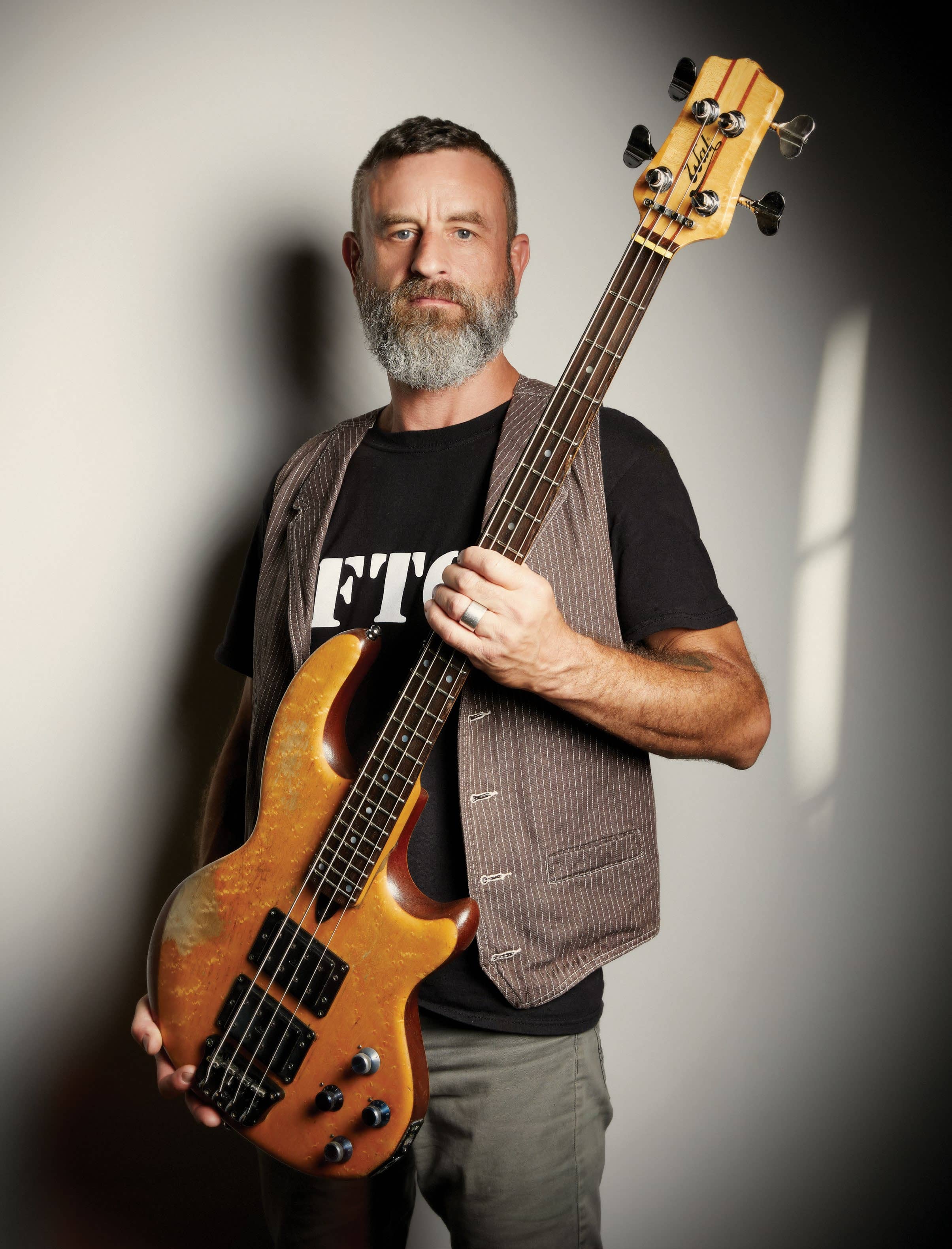 How much of the music was arranged out, and how much was jammed in the studio?
We had a lot of ideas kicking around over the years, even from the last couple of albums that never got used. We have a lot in the arsenal that we never get rid of—we keep our ideas in the back pocket. Obviously we've all been coming up with music over the years, and there's always new, fresh ideas, so we mess around with the new, and with the old, and we exhaust every possible avenue to see if something works, or we look at something we already had that didn't work before. It's like using all the scraps, know what I mean? We try to be quite organic about it. The things that we have that we haven't used, we cherish very deeply. We all write in different ways. For example, I tend to come up with things in weird time signatures.
We noticed.
Adam comes up with crazy percussive rhythms, so we marry them all together and find something that Danny can screw up even more, ha ha! He's the grand poobah when it comes to listening to the mess that we're playing around with. He'll literally step in and go 'Wait a minute, this all makes sense to me this way' and we'll look at him with open mouths and listen to his point of view. It's really an alchemy, a real chemical experiment. And as you said, we're having fun. We're not in any rush to do anything.
So if there's so much music flying around, how do you decide what goes on the record?
It's kinda tough—we all have individual aspirations about what we want to hear, and if you write an idea, you tend to have a vision of how it's going to come to fruition. But the way that our band works is that we have to find a thing that none of us have actually heard for it to get voted through. It has to be the newest version of all of our ideas.
Are any of the songs your solo compositions?
The last track, 'Mockingbeat', which I guess you'd call a segue, is a little more heavy on my side. As we were getting through the year in the studio recording the stuff, we maxed out the minutes that we could use on the physical album, but then we realized 'Oh, we can still do segues because we're actually going to release this digitally', so we did three of them.
Have you changed up your signal chain much in the last few years?
You can read upto 3 premium stories before you subscribe to Magzter GOLD
Log-in, if you are already a subscriber
Get unlimited access to thousands of curated premium stories and 5,000+ magazines
READ THE ENTIRE ISSUE
November 2019