BP 400: MAKING BASS HISTORY
How many cool bass guitars have we encountered since BP's first issue came out? Mike Brooks takes a look back at a few of the very finest...
As a part of the review team on this magazine, I've had the good fortune to encounter some fantastic basses over the years. There have been many contenders, so this list of 30 instruments is very much the tip of the iceberg. Very few basses are sub-standard these days, thanks to advancements in construction technology, which makes the selection even more difficult, but here goes!
A Pedulla Rapture RBJ2000 five-string was one of my earliest reviews, and the package from top to bottom was highly impressive, with tones to die for courtesy of the Bartolini single-coils. With its glass-like polyester fingerboard coating, a Pedulla Buzz confirmed the immense praise I'd always heard being heaped on these basses—it was everything a great fretless should be.
Proving that a great Jazz bass doesn't have to be expensive, an Indonesian Fender Geddy Lee Signature, a Bass Collection Guy Pratt 'Betsy' Signature, and a Squier Classic Vibe '60s Jazz showed what can be done at an affordable price point. Each one offers exceptional sounds and playability for their respective prices and puts far more expensive alternatives to shame.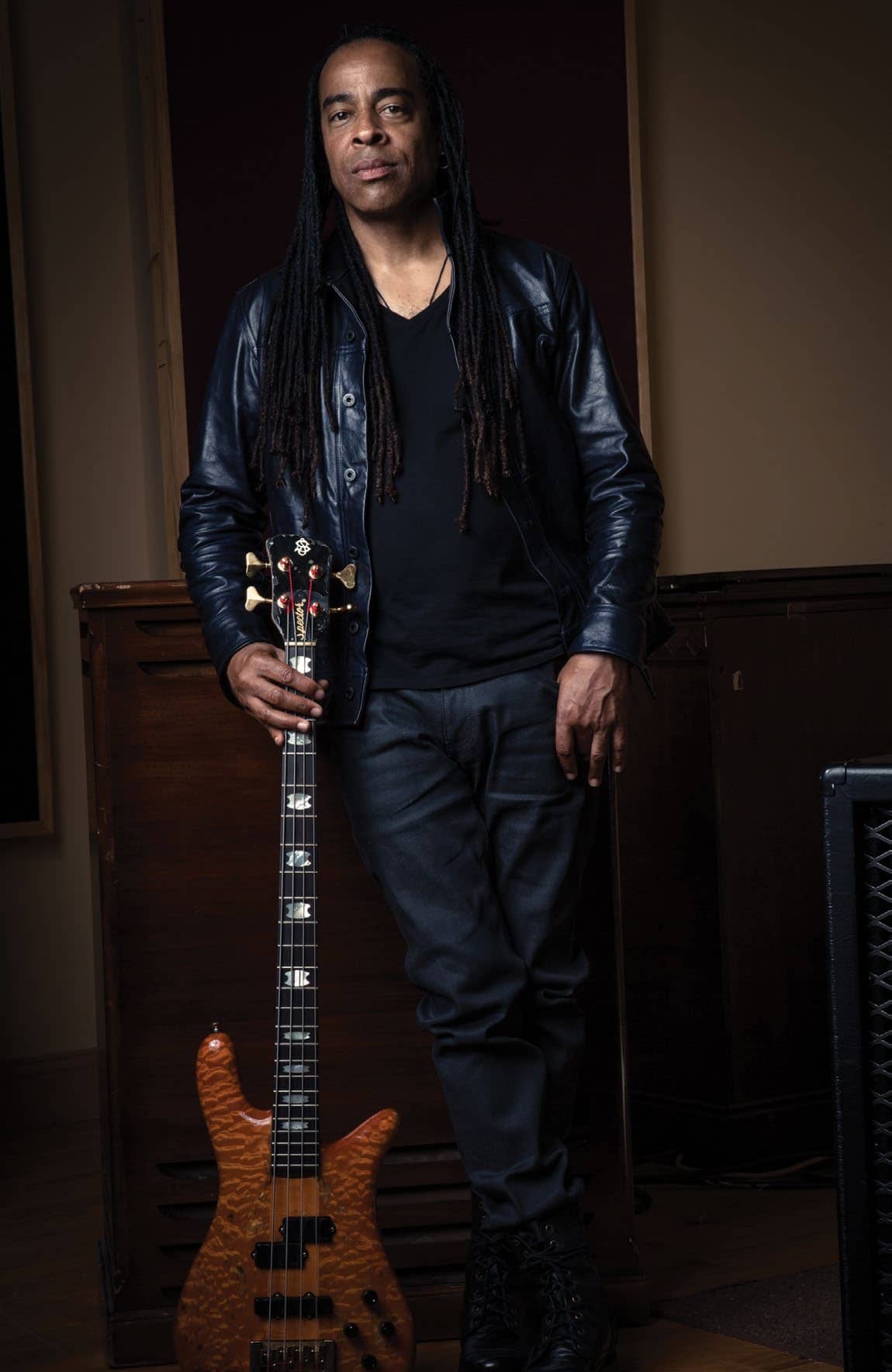 The following five-strings had something a little extra special about them. An MTD Kingston Super 5 was an outstanding instrument that delivered a magical sonic performance and felt fantastic. A Clover Avenger was a surprise, with smooth and slinky tones, not dissimilar to a Stingray but with classic looks, supreme playability, and considerable pickup ammo at its disposal... No surprise that it turned my head.
You can read up to 3 premium stories before you subscribe to Magzter GOLD
Log in, if you are already a subscriber
Get unlimited access to thousands of curated premium stories, newspapers and 5,000+ magazines
READ THE ENTIRE ISSUE
October 2020