ELEVATED SILENCE EOSXL .22
Private Military Contractor International|June 2020
In the tactical world, operators are used to hearing common calibers mentioned such as 5.56, 7.62, .338 Lapua and even .50 BMG but what about .22 LR? Yes, you read that correctly, .22 LR. Is there a time and place in the modern realm of tactical operations? In my humble opinion, from both personal experience and in-depth research working with one of the top suppressor manufacturers in the country, the answer is YES! More specifically, yes, if the right tool is used for the right job.
As a former Deputy Sheriff/SWAT sniper I have seen the .22 caliber platform come a long way from the early days of saving ammunition when walking through new drills and cheap training for the precision marksmen/sniper units. For the most part, .22 rifles and pistols have been low cost alternatives to issued AR platforms and duty handguns restricted for range use. The department heads and "bean counters" welcomed the saving but always seemed to shun the concept of the .22 as part of specialized tools in the field.
These frugal minded bureaucrats have the mindset of using one or two tools for the widest possible solution, even if that means these items excel 100% in some application and only partially perform in others. Performance is performance in their mind, be damned those in harms way that need more reliable tools. Personally, I have always looked at firearms like some people do golf clubs. Special tools for special applications are essential in doing the most professional and efficient jobs possible. When life and death are involved, this should NOT be something that comes down to a monetary decision. Thankfully, large agencies such as LA SWAT, NYPD SWAT and elite military teams saw a huge benefit in practical field application special purpose .22 platform weapons.
What I learned working on SWAT and Narcotics task force was just how much preplanning and site scouting is needed in preparing teams for high speed building take downs. Not only does the team need to know how many doors/windows a location has and the expected personnel inside but also if the doors swing inward or out, what does the location look like in the daytime versus the night, etc. Just as criminals like to use the cover of night, tactical units can also use it to their advantage to get closer to a take down location before being spotted.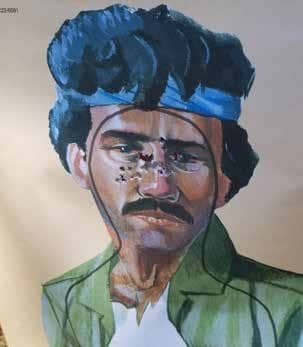 Items most plans fail to consider if the planner isn't a field experienced operator are items such as overhead lighting to illuminate the perimeter against surprise entry and the seemly always, always presence of dogs. Dogs for early detection of Police, dogs for security against unwanted entry, even weaponized dogs such as a wild Pitbull with his voice cords surgically altered so he can't bark and give away his position lying in wait where narcotics are stored. (Seen it, not pretty.) These items can easily ruin even the best laid plans in a drawing room and MUST be addressed with rapid, decisive solution prior to the take down team's arrival.
What progressive modern agencies and specialized military units have employed to address these "X" factors mentioned are integrally suppressed precision .22 rifles either purchased already assembled by manufacturers or built by their "in house" armorers.
While this may seem extreme to civilians, it is the cleanest and quickest way take out perimeter lighting, security cameras and sentry animals without alerting the intended onsite targets.
During my time in Law Enforcement working with other Police, Private Contractor and Military unit snipers, these rifles have been highly effective and contributed directly to operators conducting operations safer and much more efficient. To get more up to date experience with one of these tools, the PMCI Magazine staff decided to build our own based on top products available in the industry today that fall within the guidelines of the needs of our Law Enforcement, Military and PMC end users.
There are tons of highly accurate .22 rifles on the market, so choosing the right platform would be important. The build would need to be semi-automatic for quick follow up shots and multitarget engagements as well as feature an action well known for its durability and performance. The heart of this specialized tool would naturally be the integrally suppressed match grade barrel we chose.
You can read up to 3 premium stories before you subscribe to Magzter GOLD
Log in, if you are already a subscriber
Get unlimited access to thousands of curated premium stories and 5,000+ magazines
READ THE ENTIRE ISSUE
June 2020