The Story Of Atmanirbharta In Defence
Geopolitics
|
September 2020
Will the embargo on import and carving out of a separate budget head for local procurement give impetus to indigenisation and self-reliance in a way that the measures taken in the past two decades have not? Amit Cowshish attempts an answer
Driven as much by the government's 'Atmanirbhar India' agenda for economic revival, as by the strategic imperative of being self-reliant in defence production, the Ministry of Defence (MoD) has prohibited import of 101 items. The list includes not just various types of ammunition which we should have started making in India long ago, but also weapon systems, radars, sonars, combat and transport vehicles, naval platforms, helicopters, and aircraft.
According to press release of August 9, 2020, the embargo will come into effect for 69 of these 101 items as early as in December 2020, for another 31 in a phased manner between December of 2021 and 2024, and for a solitary item – Long Range Land Attack Cruise Missile – in December 2025. Some of the items on the list like various variants of military trucks are already being made in India.
A separate budget head has also been carved out of the capital procurement budget for 2020-21 to cater for purchases from the domestic sources. Just to make it clear, capital procurement (or acquisition) budget is not a distinct budget head, but only a notional sub-set the 'Capital Outlay on Defence Services', which also includes allocation for acquisition of land, capital civil works, etc., none of which are considered to be a part of the putative capital procurement budget.
The press release proclaims that these measures are 'a big step towards self-reliance in defence' which 'offers a great opportunity to the Indian defence industry to rise to the occasion to manufacture the items in the negative list by using their own design and development capabilities or adopting technologies designed by Defence Research and Development Organisation (DRDO) to meet the requirements of the Armed Forces in the coming years'.
This is not the first time that steps have been taken to achieve strategic self-reliance– a concept that can be interpreted in several ways - through indigenisation of defence production. The MoD has been striving for this goal for almost three decades. In 1993, a committee headed by late Dr APJ Abdul Kalam had suggested a plan to improve the self-reliance quotient from the 1992 level of 30 per cent to 70 per cent by 2005, but nothing much came out of it.
The need for indigenisation for achieving self-reliance in defence shot into limelight again after the Kargil War in 1999 and led to the defence sector being opened to private sector participation and limited foreign direct investments in 2002. A customised acquisition procedure was also promulgated along with the setting up of a dedicated procurement structure in the MoD. Several measures have been taken since then to promote the domestic defence industry.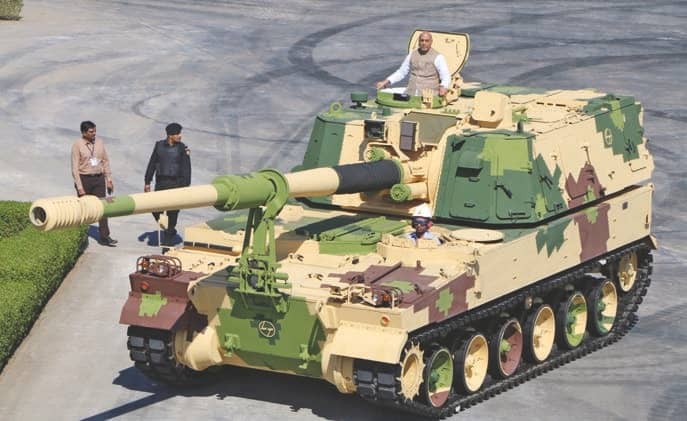 In 2006, the 'Make' procedure was adopted to promote indigenous design and development of futuristic equipment. The category was split into two in 2016 and is now proposed to be split into three sub-categories to make the scheme work, which has not been the case so far with not a single 'Make' project fructifying. Meanwhile, separate directorates were also set up for each service to promote indigenisation. All this was done with the ultimate objective of achieving self-reliance in defence production.
It will be fair to ask whether the embargo on import and carving out of a separate budget head for local procurement will give impetus to indigenisation and self-reliance in a way that the measures taken in the past two decades have not.
There is no official report on why the past and existing policies and procedures have not delivered as expected on the promise of indigenisation and self-reliance, but the measures announced on August 9 wrongly give the impression that availability of the option to import equipment even if it was already available, or could be developed, in India was a major hurdle in achieving self-reliance, and that this escape route is now sought to be plugged by closing altogether the option to import such equipment.
While the intention underlying these measures cannot be faulted, treating these measures as the ultimate catalyst for hastening self-reliance through indigenisation would be disingenuous. The negative list basically conflates an existing procurement category with future requirements of the armed forces but leaves many ends untied. As for carving out of a separate moiety for procurement from local sources, it cannot solve the core problem of paucity of funds for modernisation that has persisted for more than a decade.
Procurement of indigenously designed equipment
The existing procedure requires every capital procurement proposal to be categorised under one of the several categories prescribed in the Defence Procurement Procedure (DPP) 2016. Five of these categories are arranged hierarchically in a descending order of preference. The 'Buy (Indian – Indian Designed, Developed, and Manufactured), or 'Buy (IDDM)', category, which tops this hierarchy, envisages procurement of equipment from the Indian companies.
Since companies offering indigenously designed and developed equipment have to compete with other companies offering foreign-designed equipment under the Buy (IDDM) category, the former are incentivised by allowing them to offer equipment with indigenous content (IC) of 40 percent, while the latter must have 60 percent IC in the equipment offered by them. This is a needless complexity which is now being removed.
You can read up to 3 premium stories before you subscribe to Magzter GOLD
Log in, if you are already a subscriber
Get unlimited access to thousands of curated premium stories, newspapers and 5,000+ magazines
READ THE ENTIRE ISSUE
September 2020