RECONSIDERING THE CHINA OPTION
For India, engagement with China, not confrontation with it, is the better way of dealing with, argues AMIT GUPTA
Indian foreign and defence policy officials are obsessed about China and the two favorite themes they like to bring up are 1962 and Doklam. The first event is seen as an act of Chinese perfidy—and there is some truth to that—while the second is incorrectly viewed as a great Indian victory. Both events, however, act as anchors to hamper the development of a modern relationship with China. Yet, going by the trends in the international system, China will be a superpower— and in the economic context it already is—so India needs to have a more nuanced and open policy to China that allows New Delhi to better navigate the complexities of a globalised world order. Further, India has not been able to forge a meaningful strategic relationship with the United States which could have effectively counterbalanced China. So perhaps it is time to reconsider the China relationship?

The Rise of China and the Indian response

Not only has China's rise been phenomenal but it has been grossly underestimated in India. The Chinese now are the largest trading partners of chunks of the European Union, South Korea, Japan, Brazil, Chile, as well as Australia and New Zealand. China's economic influence continue to grow as it buys up companies in Europe and Latin America while investing heavily in Africa. Then there is the Belt and Road Initiative (BRI) which the Chinese intend to inject $1 trillion into the Eurasian economy to build the needed infrastructure. Chinese scholars estimate that once the overall growth that will follow the development of BRI infrastructure is taking into consideration, it will be a $8 trillion project.

One should rightly take the Chinese claims on the BRI with a grain of salt as seen in the way that the China Pakistan Economic Corridor (CPEC) has shrunk from a proposed Chinese investment of $63 billion to $48 billion and is likely to shrink even further as a cash strapped Islamabad finds that it cannot service the ballooning debt that CPEC is likely to bring. This writer's analysis is, however, that even if the Chinese are able to get twenty-five percent of the BRI into place—which is a good conservative estimate—then it will lead to a fundamental transformation in Eurasia. Further, the Chinese have invested close to $100 billion in Western Europe which not only gets them access to technology but also puts a significant portion of the west in the Chinese orbit. We will, therefore, see a China-centric economy that covers a large portion of the world.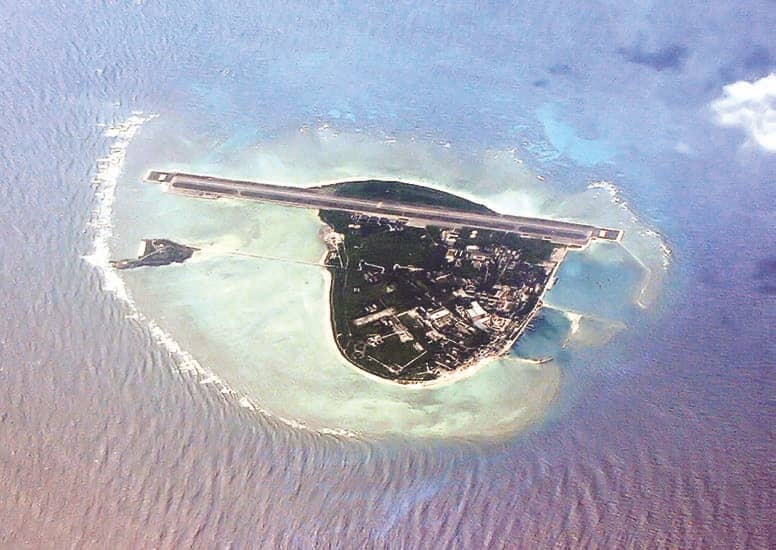 Added to the growth of the Chinese economy is the attitude of the rest of Asia to China. The South Korean analyst Chung-min Lee once wrote that while the whole of Asia benefitted from China's economic growth, it also worried about China's military and political forays. Despite the concerns about Chinese actions in the South and East China Seas, the Asian countries are falling in line and joining the Chinese created Regional Comprehensive Economic Programme (RCEP) which will lead to an Asian free-trade zone that has enormous economic implications because in terms of sheer demographics it will be four times the size of both the European Union and NAFTA. India is so out of step with RCEP that the Malaysian Prime Minister Mohammed Mahathir pointedly told India to stop wavering and either join or get out— Indian negotiators, notorious for waffling, threw in the towel and agreed to stay in. Yet by November 2019, India decided to walk out of the RCEP for a year while it made a final decision. In the meantime, the rest of Asia will move to rapidly implement RCEP and India may find that yet again it has been shut out of a major international agreement. Apart from China's economic heft, there is its growing military capability.
The Chinese Military Machine
China's military growth should not be underestimated even though it does have its limits. As the American scholar Xiaoming Zhang points out, "China is seeking to wage a high-technology war in local conditions." The decision to conduct such a war comes from an understanding of the threat as well as Chinese strategic perceptions and military limitations.
China's military capabilities diminish rapidly when one moves away from its borders and immediate maritime space and the reason for this is that the Chinese, unlike the United States, are for now not interested in establishing a global network of military commands and basing troops in large numbers on different continents. That would require an expensive military build-up and a commitment to foreign countries that the Chinese do not want to spend resources on and nor do they wish to get into entangling commitments.
Continue Reading with Magzter GOLD
Log-in, if you are already a subscriber
Get unlimited access to thousands of curated premium stories and 5,000+ magazines
READ THE ENTIRE ISSUE
January 2020