Is The "New LAC Normal" Here To Stay?
Geopolitics
|
September 2020
We're offering this story for free to read so that you can stay updated on the COVID-19 outbreak
Presenting a "Reality Check", GEN RAJ MEHTA argues that while India's conventional war-fighting approach suffices for Pakistan (in the event of Chinese collusion in SSN), the Chinese fight very differently. Thus, Indian forces will have to balance conventional wisdom for Pakistan with Chinese unorthodoxy and recourse to deception and deceit and trump both approaches
The ongoing Sino-Indian standoff since May 5, 2020 has resulted in serial standoffs/ unarmed Neanderthal clashes from Naku La in the Muguthang Sub Sector of North Sikkim to the Depsang Bulge, south of the Karakoram Pass in the very sensitive DBO portion of Sub Sector North (SSN). It is in proximity of the strategic Leh- Darbuk-Shyok-Galwan-Murgo-DBO Road nearing completion by BRO after overcoming substantial terrain-related and alignment hurdles. That this road is a major reason for China to have upped the ante against India, even as it was coping with the rapid spread of the Chinese-started COVID-19 pandemic is a no-brainer. The Chinese Global Times editorial comment and diplomatic Corps says as much. One also cannot ignore the Chinese penchant for "teaching lessons" to countries that defy/challenge its proprietary arrogance in calling China the "Middle Kingdom" or Zhongguo. So seriously do they take this fixation that they have made a 89x41m Map Mural (See Graphic-1) between "Fingers" 4 and 5 descending into the Pangong Lake in India's Chushul Sector. They have depicted the ancient name of China in Mandarin and, alongside, the map of China to let satellites pick up their claim of possession and intimidate those who need of learning lessons. Let's just say India isn't amused and has strongly retaliated.
China has better perspective planning/ infrastructure and operational balance
Unlike India which does not invest too much in deep strategic planning China thinks and acts deep. See Graphic-2 for one depiction of deep planning by the PLA with respect to its LAC operations.
In an article of August 14, 2006, a Google Earth follower, a German, KenGrok was quoted by author Stephen Hutcheon (https://www.smh.com. au/technology/the-riddle-of-china area-51-20060814-gdo66w.html) for identifying this model. Though computer simulation has come about in a big way, terrain models aren't obsolete and are used to train PLA soldiers for warlike contingencies and pilots of PLAAF on perception management of terrain. This writer feels that that Chinese sensitivity to their strategic highway linking Kashgar to Lhasa through Aksai Chin and Indian offensive threats to it was one possible aim of the PLA wargaming contingencies thereto. What must be remembered is that the site with full supporting infrastructure for troops was located by Google Earth bloggers/followers 14 years ago; irrefutable proof of deep and meticulous Chinese planning and rehearsals, followed by limited ground execution till interdicted by Indian troops. Also see — https://armchairtravelogue.blogspot. com/2009/01/1500-model-of-aksai-chinarea_06.html
Though the current imbroglio started in 2019 at Naku La in North Sikkim, it was the June 15/16 2020 outbreak of violence leading to fatalities on both sides at Galwan that inflamed passions nationwide with both sides losing officers and men; the Chinese dead exceeding Indian losses as judged by foreign observers. Prisoners were taken and later released on both sides. There were serious physical standoffs in the Pangong area and eye to eye confrontations elsewhere in Galwan, in the Hot Springs/Gogra area; in the Depsang Bulge where deep penetration above Murgo near Burtse has been attempted and heavy Chinese troop movement in the Middle Sector/ Mansavovar and Trijunction area where Chinese/India/Nepalese boundaries meet.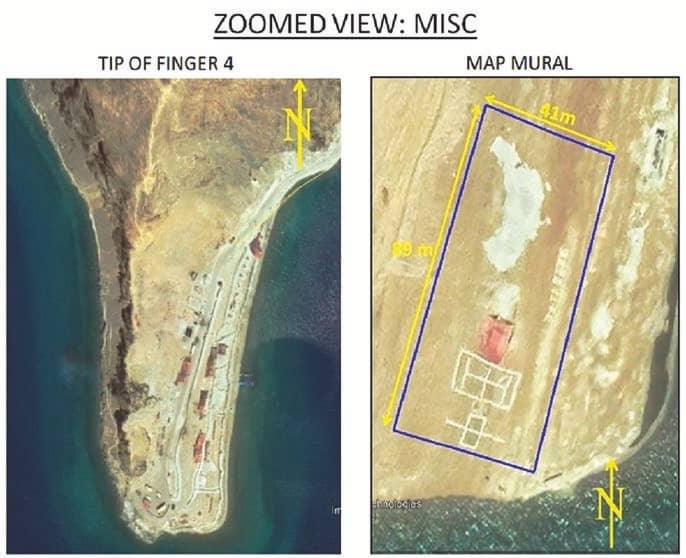 Indian Army orders for using personal weapons for self defence emanated after the Galwan deaths and stop-start disengagement started days later with meetings at all levels from Foreign Secretary down to Maj Gen/ equivalent. There is little to report but for semantics and, unlike in the past, both sides continue improving their defence and infrastructure to beat the weather before winter sets in making large scale operations well nigh impossible. Day temperatures in SSN already touch minus 10 degrees centigrade and reach beyond minus 50 degrees centigrade.
Meetings have followed each other with India demanding "complete disengagement and de-escalation to April 2020 positions" and Chinese Ambassador Sun Weidong stating that China favours not clarifying the LAC. India has imposed economic sanctions and cancellation of IT/railway/sports/ infrastructure related contracts which are unlikely to be more than pin-pricks for the much larger Chinese economy. In terms of perception management however, these measures have popular support. The Chinese media reactions have promoted blameworthiness on India for encroaching Chinese territory.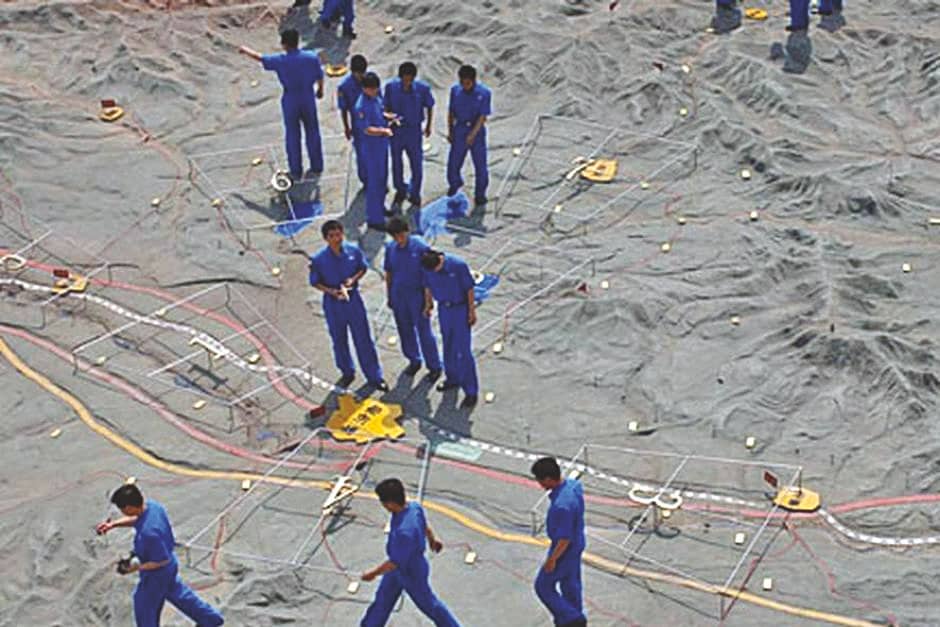 The ground reality is stark: India claims Aksai Chin as its rightful legacy and China rejects that claim besides claiming almost all of Arunachal Pradesh. These stands are incongruous and, probably, the new normal which appears to have emerged is that India's demand of status quo ante (return to April 2020 positions) will probably not be met. Similarly, Chinese hopes of India making territorial concessions in Arunachal Pradesh and elsewhere is equally a pipe dream. The reason is stark: China is not willing to clarify the LAC and India's parliament has approved retaking PoK and Aksai Chin; so there is diplomatically and militarily no going back but accepting the new normal.
There is lack of consistency in Chinese statements on the faceoff. On June 16, Chinese Colonel Zhang Shuili, spokesperson for the PLA's Western Command, said that the Indian military violated bilateral consensus vide which "the sovereignty over the Galwan Valley area had always belonged to China. Note that on June 22, US News & World Report reported that US intelligence agencies have assessed that the Chief of China's Western Theater Command had sanctioned the skirmish. This supports this writer's belief that nothing that the Chinese have done has not been planned, rehearsed and then executed.
What are the stakes involved for China and India?
The stakes are amazingly high for both countries. Let us take China first; both in LAC and thereafter in generic terms. Starting with the North, the Naku La incident and had physical confrontation in which the PLA came off second best. Muguthang is a remote, separated part of India's North Sikkim deployment in so far as Kerang Plateau at 17,000 feet is concerned. Access to it is across a steep pass. There is nothing much the PLA can expect to do in North Sikkim with the area "settled" but one must be ready for Chinese surprises. In the Middle Sector, again, there isn't much at stake for China except posturing/fishing in troubled waters that have resulted from the current India-Nepal impasse on border alignment. The recent media reports of enhanced Chinese deployment in this area including possible SAM related infrastructure development in the Mansarovar Lake area is worrisome. PLA activity there has resulted in Indian alertness in the area and need to get India-Nepal relations back on track.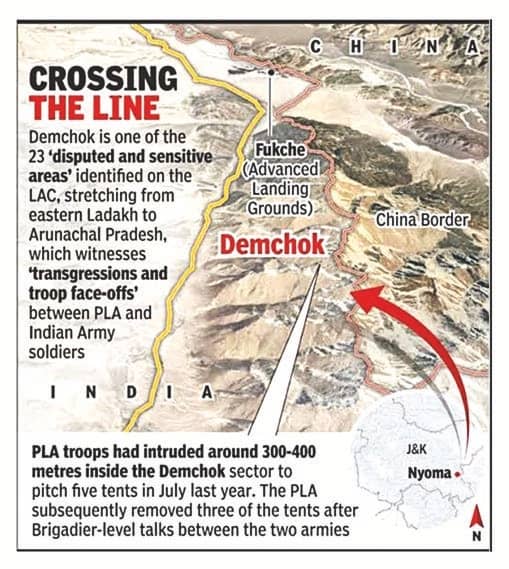 See Graphic-3. Demchok/Nyoma are areas where Chinese transgressions take place routinely on account of differing perceptions of grazing rights but this issue does not figure in the current standoff. India however needs to speed up its infrastructure in this area.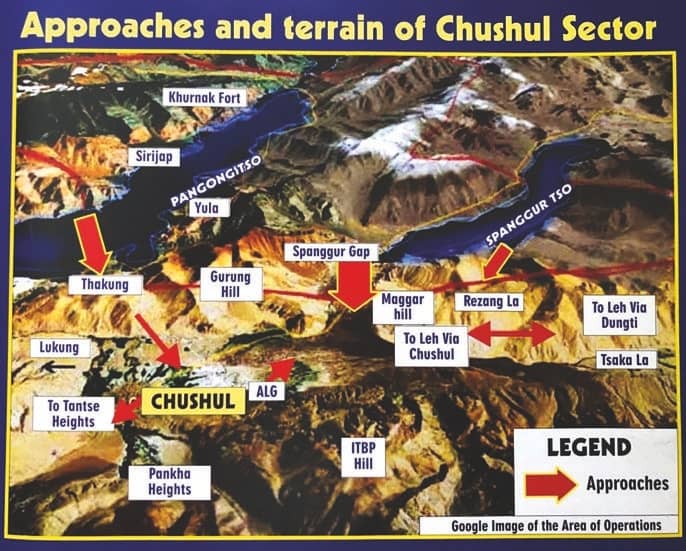 You can read up to 3 premium stories before you subscribe to Magzter GOLD
Log in, if you are already a subscriber
Get unlimited access to thousands of curated premium stories, newspapers and 5,000+ magazines
READ THE ENTIRE ISSUE
September 2020