India's Military Special Forces
While the training and motivation levels of Indian Special Forces are unmatched, there are serious deficiencies in equipment which may prove to hinder their effectiveness in the long-term. To streamline planning for various SF contingencies, synergise their operations and draw optimum benefit from their specialist capabilities, it would make sense to ensure that all SF units in the three services are raised, equipped and trained to the same standards, argues SANJAY BADRI-MAHARAJ.
After nearly a decade of debate, a great deal of indecision and at times near-paralysis in policymaking, India's armed forces finally established the Armed Forces Special Operations Division (AFSOD) in May 2019. Given the fact that the Special Forces of the Indian Army have been at the forefront of actions to counter Pakistan's proxy war along the Line of Control and elsewhere, the AFSOD is a welcome step in the direction of establishing a true joint-approach to special forces operations in India.
India's armed forces have at their disposal a substantial special forces component. These units have served with considerable distinction since independence and are a formidable force. All three services have special forces elements but these require increased synergy to achieve their full potential. The Ministry of Home Affairs and the Cabinet Secretariat also have substantial special forces at their disposal. However, while these have military personnel on secondment, they warrant a separate study as they are full of potential for incorporation in perhaps a more comprehensive special operations concept which includes the use of forces interchangeably between the MHA, the MOD, and Cabinet Secretariat.
Armed Forces Special Operations Division
The Indian armed forces finally realized a long-desired goal of a triservice special operations division (the AFSOD) in May 2019. This division, which it is hoped will eventually emerge into a full-fledged tri-service command in the future, is headed by a Para SF veteran, Major General AK Dhingra and will initially have some 3000 combat personnel attached to it.
The concept of the AFSOD was tested in Exercise Smelling Field in Gujarat in September 2019 with a few to also identifying any problems that the division might face in its initial period. As the idea for a separate Special Forces Command has been around since 2011, it has been a long time in the making for the realization of this initial step towards effective synergy of the armed forces' special forces which have grown numerically and inexperience but which are still moving towards achieving their potential.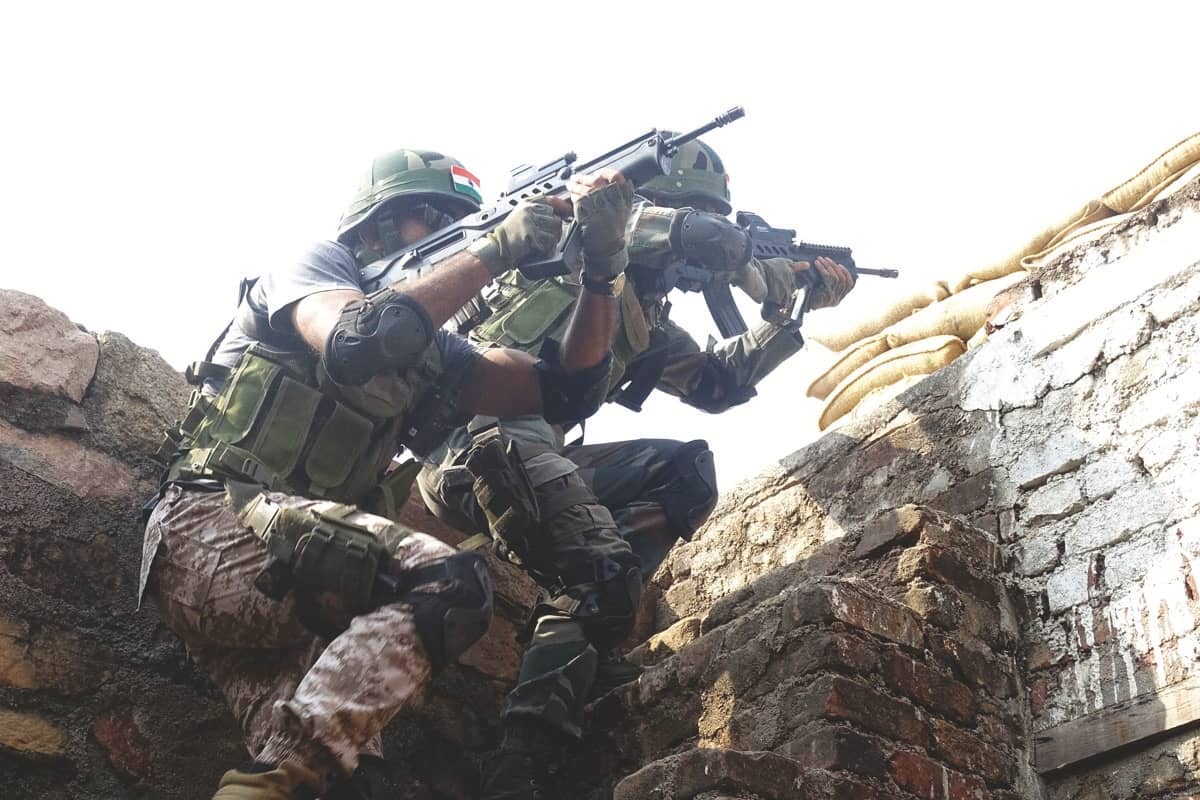 Indian Army's special forces
Most of the Indian army's special forces are grouped into the Parachute Regiment. This parent regiment is one that has its roots in World War-2 and has had many operations to its credit including a battalion level para drop during the 1971 war and has operated extensively in military operations subsequently.
The Parachute Regiment
The Parachute Regiment presently has eight Special Forces, five Airborne, two Territorial Army and one Counter- Insurgency (Rashtriya Rifles) battalions on its lists. Additional battalions might be raised in time, but right now, the Regiment has chosen to maintain this strength.
Plans emerged in the mid-1980s, to take the three para commando battalions from the Parachute Regiment and bring them together under an individual specialized organization, the Special Forces Regiment. However, these plans were abandoned, and they continue to be trained and recruited by the Parachute Regiment and thus must perforce remain part of the Parachute Regiment's order of battle.
The total strength of the regiment stands at about some 4,500 personnel in the Paratroopers (Airborne), while the Para (SF) includes about 1,200 operatives.
The 50th Parachute Brigade
The 50th Parachute Brigade comprises the following units:
2 airborne infantry battalions
1 special forces battalion
1 Parachute Field Regiment (Artillery) (9 & 17 Parachute Field Regiments in rotation)
60 Parachute Field Hospital
411 (Independent) Parachute Field Company (Bombay Sappers)
622 Parachute Composite Company (ASC)
50th (Independent) Parachute Brigade OFP (Ordnance)
50th (Independent) Parachute Brigade Signal Company
2 (Independent) Parachute Field Workshop Company (EME)
252 (Para) Air Defence Battery
50th (Independent) Parachute Brigade Provost Section
The President's Bodyguard also forms part of the brigade as the Pathfinders Company.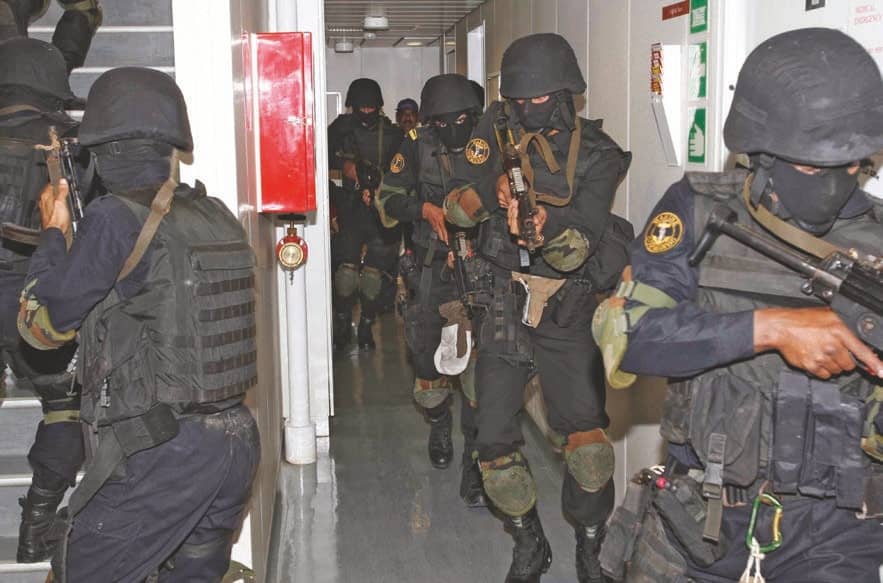 Continue Reading with Magzter GOLD
Log-in, if you are already a subscriber
Get unlimited access to thousands of curated premium stories and 5,000+ magazines
READ THE ENTIRE ISSUE
November 2019