Fire On All Cylinders At China
Geopolitics|August 2020
The blood of twenty Indian martyrs and the broader problem of China's repetitive 'salami slicing' tactics with its neighbours demand a comprehensive longer-term response. China is a different beast. Even as the intense news media focus shifts from the Ladakh encounter and the LAC flareup, India's foreign and defence communities cannot afford to take their eyes off the ball of China's overall imperialistic posturing, which is bound to return in some form or the other either at the LAC or in the Indo-Pacific, argues SREERAM CHAULIA
The unprecedented physical brawl on June 15 in the Galwan Valley at the Line of Actual Control (LAC), which cost the lives of twenty Indian soldiers and an unspecified number of Chinese troops, was a caesura moment in bilateral relations. It shattered a 45-year spell of relative 'peace and tranquility' with occasional tensions but no hostilities and casualties.
For India, the violent clash came as a painful reminder that the China it is facing today along the 3488-kilometre LAC, and in the vast maritime domain of the Indo-Pacific, has crossed the foreign policy Rubicon set by Deng Xiaoping (paramount leader from 1978 to 1990) and followed by his protégés Jiang Zemin (1993 to 2003) and Hu Jintao (2003-2013).
Their approach of China 'hiding its strength and biding its time', avoiding costly geopolitical and military conflicts with neighbors and extra-regional powers, and focusing national energy on economic 'reform and opening up', had ensured a degree of strategic stability in Asia and beyond. Even as China's economy was growing at a rapid clip during what the American scholar Elizabeth Economy terms as the era of the 'second revolution' under Deng and his successors, it acted with a degree of restraint and could claim in that period to be a sort of gentle giant.
But the China of Xi Jinping, the absolute 'core leader' who has been in power since 2013 and has manipulated the Constitution to remain in power indefinitely, is a different beast altogether. His 'third revolution' is raw, aggressive, and unapologetically hyper-nationalistic, more akin to Mao Zedong's 'first revolution'. Xi's 'Chinese Dream' motto includes the militaristic goal of a 'world-class army' that must 'be ready to fight and win wars' and realise China's 'national rejuvenation'.
In May 2020, despite the coronavirus pandemic that originated in China plunging quarterly GDP growth to its lowest point since Deng began economic reforms four decades ago, Xi's regime announced a 6.6% increase in the defense budget. Given the opaqueness and secretive nature of China's military modernization, its actual military spending may be many folds higher than the publicly stated $178.2 billion per annum.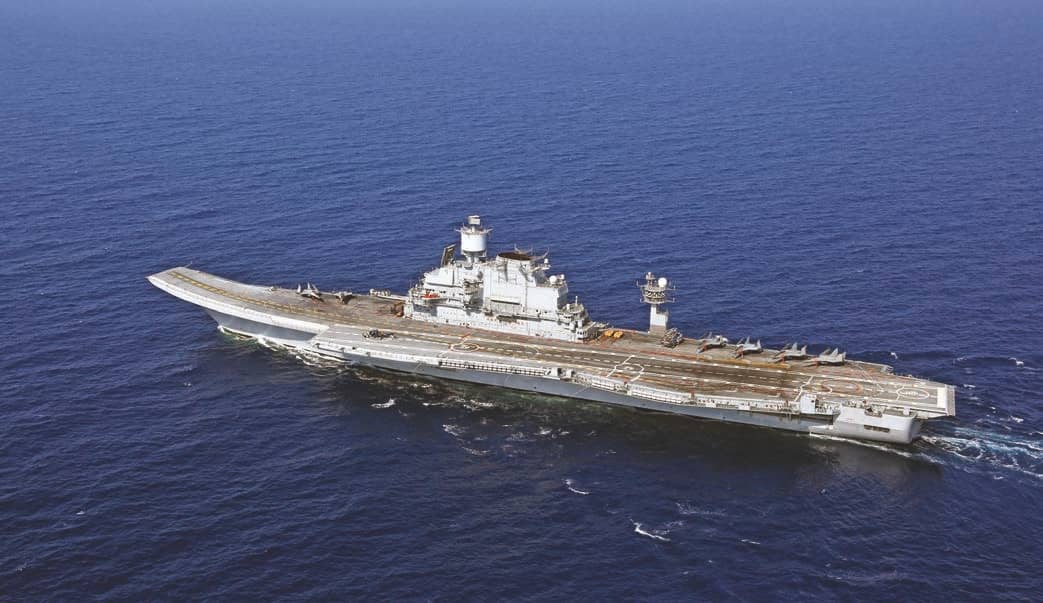 Neighbours' Menace
China justifies its humungous military expenditure, second only to that of the United States, as a safeguard against American imperialism and US designs to stymie China's rise as a great power. Many American analysts and elites also argue that China has a singleminded goal of developing its military to challenge and overtake the US.
However, in practice, all the military muscle China has been accumulating is being flexed not at the continental US or American naval or land bases in the Pacific, but against the territorial integrity and sovereignty of smaller neighbors in sub-regions of Asia.
In Northeast Asia, China's military might is aimed at browbeating historic rival Japan over the Senkaku islands. In Southeast Asia, China has built a chain of artificial military bases through the dredging of islets and atolls and deployed its naval assets to impose its illegal claims over territorial waters of Vietnam, the Philippines, Malaysia, Taiwan, and Indonesia. In South Asia, China has turned up periodic and progressively more forceful intrusions across the LAC with India, and also kept Bhutan under perpetual pressure by raising fresh territorial claims against the tiny buffer state separating Chinese-occupied Tibet from India.
Xi's China presently feels emboldened to simultaneously activate military fronts against every neighbor. This pattern of taunting, poking and bullying all adversaries at once is driven by Xi's grandiose perception that China is in a commanding position to dictate terms to smaller nations, and that China will not face any united opposition to its violent provocations and sustained nibbling away of territory.
Turning Point
You can read up to 3 premium stories before you subscribe to Magzter GOLD
Log in, if you are already a subscriber
Get unlimited access to thousands of curated premium stories and 5,000+ magazines
READ THE ENTIRE ISSUE
August 2020