DESTINATION MOON
Chandrayaan-3 is a flagship project that can propel India into the space race by attempting to soft land a rover on the Moon's south pole – a feat never done before. Such spectacular projects are not merely about national pride, but can also capture the public's imagination and kickstart a scientific revolution in India, argues RAKESH KRISHNAN SIMHA
Work on Chandrayaan-3, India's second attempt to soft-land a spacecraft on the Moon's South Pole, is proceeding at full tilt. According to the Indian Space Research Organisation, Chandrayaan-3 will be launched using a heavy-lift GSLV Mark III rocket sometime during the middle of 2021. This follows the partial failure of the previous mission during which Chandrayaan-2 inserted a satellite in lunar orbit but couldn't soft-land its rover on the Moon's surface in 2019.
The mission, which will consist of a lunar rover and a stationary lander, has an estimated cost of Rs 615 crore or about $91.2 million. That's considerably cheaper than Chandrayaan-2, which cost Rs 970 crore ($136.1 million). The older mission featured an orbiter as well as a lander and rover, which explains the higher price tag. Chandrayaan-3 doesn't need an orbiter; the Chandrayaan-2 orbiter remains in good health and should continue to operate for years to come.
Chandrayaan-3 is India's most complex and prestigious space project. What's unique about the mission is that ISRO will attempt to launch the rover in the lunar South Pole for the first time. Till date no country except India has made an attempt to land a rover in the polar region; all lunar probes have operated near the Moon's equator.
Mission continuity is critical for rapid advances in space and the government's decision to provide funding for the project despite the 2019 setback is a sign that India and ISRO are taking the competition seriously. Mylswamy Annadurai, the scientist behind the successful Mars explorer (Mangalyaan) and Chandrayaan-1 missions, told the media that ISRO's "long-term mission will be to have a permanent research station on the Moon".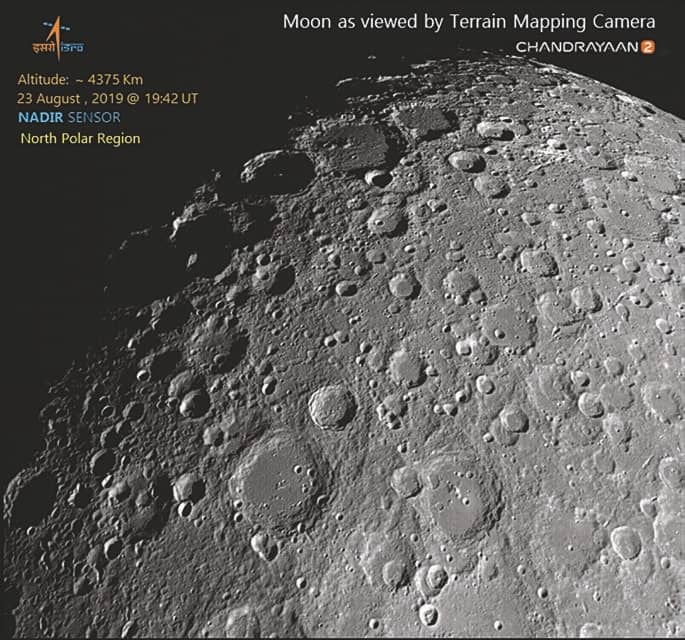 After decades of being the world's most low-profile space agency, ISRO is preparing for a high-octane push into space. In December 2018 the Narendra Modi government green-lighted the Rs 10,000 crore Gaganyaan space mission which aims at sending three astronauts to space for a minimum of seven days. According to ISRO, the uncrewed test launch is expected in December 2020 and the crewed launch is slated for 2022. This will be ISRO's first manned mission, making India only the fourth nation to send a human to space after Russia, United States of America and China.
To expand ISRO's infrastructure further, a new launchpad is set to come up soon in Tuticorin in Tamil Nadu. This will complement the existing spaceport at the Satish Dhawan Space Centre in Sriharikota.
Explore or perish
Space exploration is important because nations that establish bases and colonies in space and near-earth objects will gain a huge advantage. A quick glance at history shows that during the colonial era – roughly the 15th to 19th centuries – the European nations launched sea voyages to explore the planet. Pirates such as Francis Drake of England were backed by the rulers of their countries to find new land, gold and slaves for "god and country".
The nations of Western Europe despatched — or rather expelled — their surplus and unwanted populations into the newly 'discovered' territories of North and South America, Africa and Oceania, eventually claiming entire continents in the name of their king, queen or Pope.
The parallels to colonialism are hardly far-fetched. The late Neil Armstrong, the first man on the moon, wrote on the need for Americans to return to earth's only satellite: "Some question why Americans should return to the moon. After all, they say, 'we have already been there'. I find that mystifying. It would be as if 16th-century monarchs proclaimed that 'we need not go to the New World, we have already been there'. Americans have visited and examined six locations on Luna, varying in size from a suburban lot to a small township. That leaves more than 14 million square miles yet to explore."
You can read upto 3 premium stories before you subscribe to Magzter GOLD
Log-in, if you are already a subscriber
Get unlimited access to thousands of curated premium stories and 5,000+ magazines
READ THE ENTIRE ISSUE
May 2020