DELHI'S OUTREACH TO NAYPYIDAW
Geopolitics
|
November 2020
Myanmar is now receiving new attention in India's Act East Policy, writes BALADAS GHOSHAL
In the midst of geopolitical turmoil caused by Beijing's unprecedented assertiveness and bellicosity in the Indo-Pacific region, including our own ongoing confrontation in Eastern Ladakh, New Delhi's decision on October 15 to handover INS Sindhuvir, a Kilo-class submarine in service with the Indian Navy since 1988, to Myanmar, is a strong indication of the latter assuming urgent attention in India's Act East Policy (AEP), belying a perception that the country is being used only as a highway to its destination to Southeast Asia. For New Delhi, Naypyidaw (Myanmar's new capital since November 6, 2005) itself is a major destination to meet an important neighbour and a younger brother to assure that it can depend on the older brother in times of need.
The decision followed after the high-powered two days visit on October 4-5 of Foreign Secretary Shringla and COAS General Naravane to Naypyidaw, when some other important decisions were also announced to add value to our existing relations with Myanmar. Myanmar sits at the intersection of 'Neighbourhood First' and the 'Act East' policies, being the land bridge to connect South Asia and Southeast Asia, and thus deserves a special place in India's diplomacy in the broader region of Indo-Pacific. Foreign Secretary. Shringla's reiteration of the priority New Delhi attaches to its partnership with Naypyidaw in his press briefing on October 1, after the virtual 19th round of Foreign Office Consultations between the two countries reflected the new approach. He stated that India remained committed to enhancing its multifaceted cooperation with Myanmar and also to explore new vistas.
Keeping in mind the challenges posed by Covid-19, both sides held extensive discussions on ways to mitigate its impact, including through vaccine development, supply of medicines, equipment and technology and capacity building. As part of its commitment to assist Myanmar in the fight against the pandemic, Shringla and COAS Naravane presented 3000 vials of Remdesivir to the State Counsellor Aung San Suu Kyi during their meeting with her. Earlier also India had sent medicines and other equipments for Myanmar to fight the disease.
The timing of the visit couldn't have been more appropriate, as Myanmar will have its national elections in November when the party in power, National League for Democracy (NLD) is expected to be back, possibly with lesser number of seats, as the opposition is likely to gain some ground due to the incumbent government's failure to fulfil its promises on a number of issues. Both Shringla and Naravane have earlier dealt with Myanmar, former as Joint Secretary BM Division and the latter as Defence Advisor in the Indian Embassy, and their extensive discussions with Suu Kyi and Senior General Min Aung Hlaing must have helped them to get a first-hand idea about the direction of the country's future course in its democratisation process in a country where the army plays a critical role.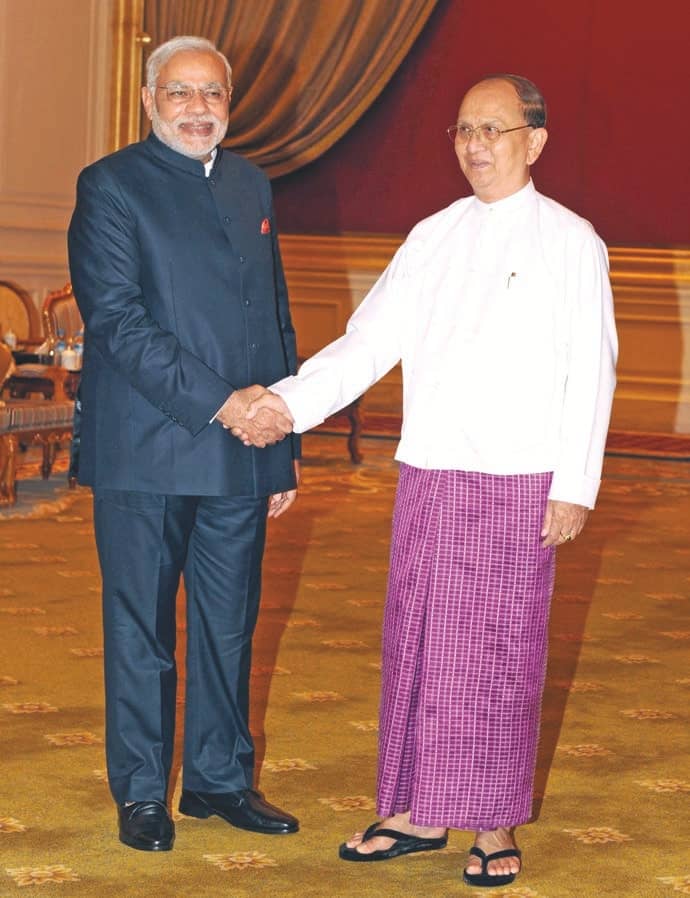 Myanmar's importance to India
The two countries share a long 1,643 km-long geographical land border and maritime boundary in the Bay of Bengal. More importantly, Myanmar shares borders with 4 Indian states- Mizoram, Manipur, Nagaland and Arunachal Pradesh in Northeast India, bringing the region into the forefront of India's AEP. The border being porous, poorly guarded and located along a remote, underdeveloped, insurgency-prone region makes internal security a major concern for India. Myanmar is also a key component of India's strategy to bridge South and South-East Asia through BIMSTEC (Bay of Bengal Initiative for Multi-Sectoral Technical and Economic Cooperation). Its membership of ASEAN, BIMSTEC and Mekong Ganga Cooperation (MGC) has lent a regional/sub-regional dimension to bilateral relations and imparted added significance in the context of our Act East policy.
While Myanmar has generally been supportive of India's stand in various international organisations, we have supported Myanmar's association with SAARC as an observer, a status it formally acquired in 2008. Finally, the two countries share cultural ties in terms of Buddhist heritage and shared history of colonialism. Building on this shared heritage, India is undertaking some key initiatives in the restoration of the Ananda Temple in Bagan and the repair and conservation of a large number of damaged pagodas.
Contours of bilateral relations
India's bilateral interactions with Myanmar is generally based on six major planks or what can be called the 6Cs – Commerce; Connectivity; Capacity-building; Civilisational links; Community - the Indian Diaspora forging a strong people to people relations, which in turn will enhance India's cultural and civilisational linkages; and finally China, the Dragon in the room. The amalgamation of perspectives and values of both the countries have helped broaden the horizons of the bilateral relationship.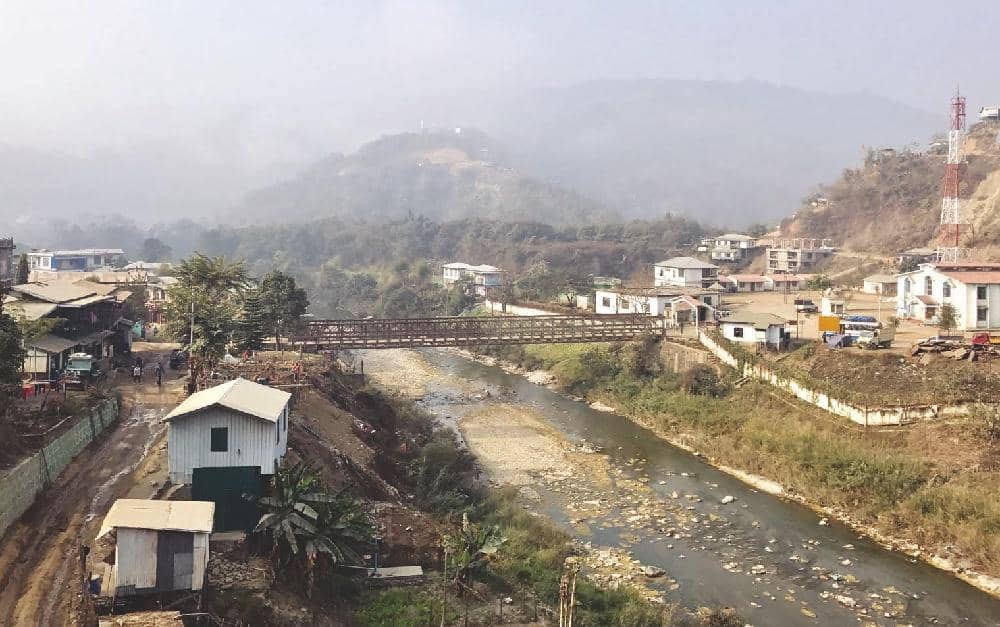 Commerce
Commercial relations occupy a crucial place in the development of any country's relations with another. The growth in commercial relations, is, however, not commensurate with the potential and targets set bilaterally at the Joint Trade Committee of the two countries. The bilateral trade has risen from $328 million in 1997-98 to $921 million in 2006-7; $2.18 billion in 2013-14; $2.17 billion in 2016-17 and $1.6 billion in 2017-18. It has witnessed a 7.53 percent growth in 2018-19 and current trade figures stand at $1.7 Billion. Trade has remained stagnant, and India's place as a trade partner, gone down from third place to fifth, and as an investment partner, from 9th to 11th despite being one of Myanmar's largest official development partners and investors.
You can read up to 3 premium stories before you subscribe to Magzter GOLD
Log in, if you are already a subscriber
Get unlimited access to thousands of curated premium stories, newspapers and 5,000+ magazines
READ THE ENTIRE ISSUE
November 2020