BREAKING THE ENEMY'S ARMOURED JAWS
While the Indian Army has largely depended on imported anti-tank weapons since the last three decades, some indigenous projects have also started yielding satisfactory results in recent years. India's anti-tank missile capabilities remain a work in progress with the acquisition of newer weapon systems and the formulation of indigenous projects, writes AMARTYA SINHA
Since the end of the Second World War in 1945, high-velocity heavy calibre projectiles, explosive rounds and landmines have always remained the most favoured weapons of professional armies all across the world. While it is easy to engage a stationary human target with a sniper rifle from large distances, it is tremendously difficult to engage highspeed mobile targets like battle tanks and armoured vehicles with LRDLOS (Long Range Direct Line of Sight) shooting.
Recently, China has developed a large ground-force based on armoured infantry and mechanised artillery columns and Pakistan is also in the process of inducting large numbers of tanks and infantry fighting vehicles in its ground fighting fleet. Moreover, the presence of a large number of hardened Pakistani bunkers and terror launchpads across the Line of Control in Northern Kashmir and frequent ceasefire violations by Pakistani forces from strategically located hilltop positions also prove the point that the Indian Army requires a large arsenal of guided weapons for neutralising the enemy with an appropriate and well-timed response.
These emerging threats emanating from the tactical level battlefield need to be tackled with minimum collateral damage.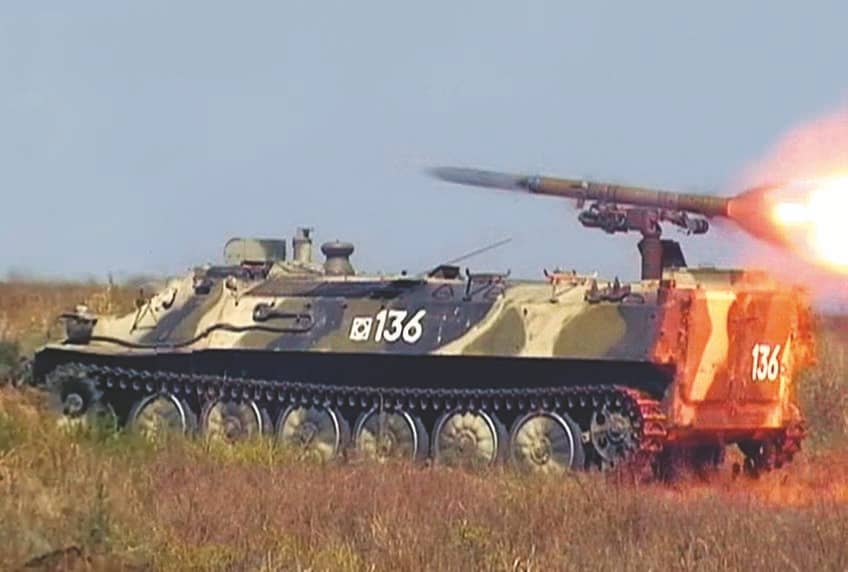 SACLOS weapon systems
The MILAN 2T ATGM is a French-made anti-tank guided missile (ATGM) for light anti-armour warfare. It is a wire-guided semi-automatic command to line-of-sight (SACLOS) weapon system which can be equipped with MIRA (Milan InfraRot Adapter) and MILIS (Milan Lightweight Infrared System) based thermal sights. With a gross mass of almost 16.4 kgs, the projectile can destroy mobile targets upto a range of 2 kms. The Indian Army uses the 2T version of the second-generation missile which carries a single main shaped charge, with a smaller shape charge warhead at end of standoff probe to defeat reactive armour. Over 30,000 such ATGMs have been license manufactured by Bharat Dynamics Limited (BDL) whereas 4100 more are on order. The ATGMs are used both in man-portable and vehicle-mounted configurations.
Another ATGM which is widely used by the Indian Army is the 9M133 Kornet system. The weapon, which is also known as AT-14 Spriggan in western strategic circles, is a modern Russian made ATGM for usage against heavy armour. The projectile,which has a mass of around 27 kgs, can also carry thermobaric warheads for obliterating soft targets upto a range of 5.5 kms. It is a laser-beam guided SACLOS weapon system and has the fire-and-forget capability. The 9M133 missile, together with its 9P163-1 tripod launcher and 1PN79-1 thermal sight, forms the 9K135 missile system, which can be carried and operated by a two-person infantry crew.
The transfer to the firing position takes less than one minute, and preparation and production of a shot in at least one second. Kornet anti-tank missile system has been fitted with the 'top attack' capability.In addition to an infantry portable version, the 9K133 system has been integrated into a variety of other vehicles and weapons systems as either an upgrade package or a new weapon system. The 9K133 has been fitted into a BMP-2 to form the 9P163M-1 tank destroyer and is similar in function to the Russian Khrizantema missile system. The 9P163M-1 carries two 9M133 missiles on launch rails, which are extended from a stowed position during transit. Missile are reloaded automatically by the tank destroyer from an internal magazine with 16 rounds (missiles are stored and transported in sealed canisters). NBRC (Nuclear, Biological, Radiological and Chemical) protection is provided for the two crew (gunner and driver) of each 9P163M-1 in addition to full armour protection equivalent to the standard BMP-2 chassis.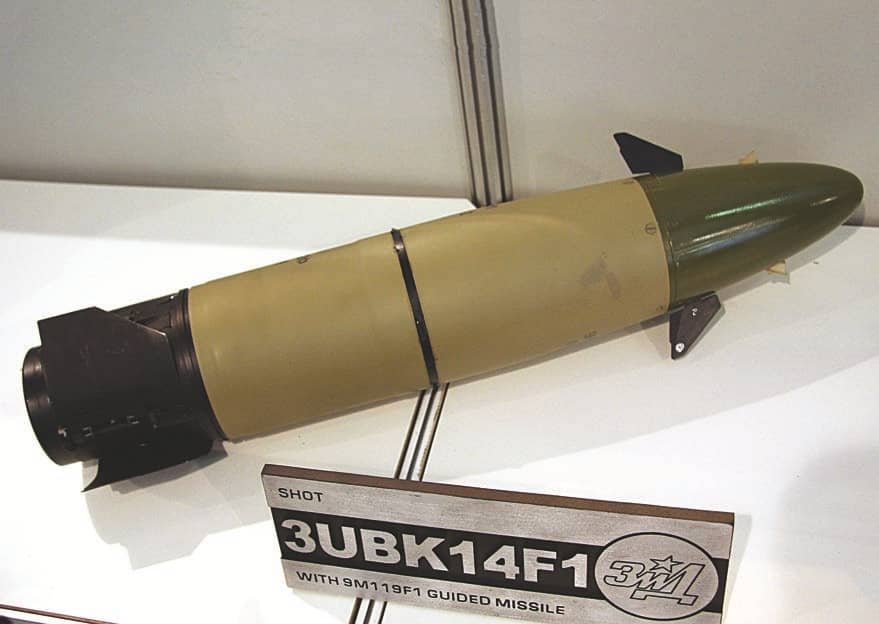 The guidance system of the 9P163M-1 allows two missiles to be fired at once, each operating on different guidance (laser) channels. The 9M133 system has four missiles on 'ready to launch rails' along with associated guidance and sighting system all packaged in a single turret. The guidance system also allows two missiles to be fired at once. The turret has space for an additional five rounds and is operated by a single individual. The Indian Army has 3000 9M133 Kornet missiles along with 250 launchers in service as of April, 2020.
You can read upto 3 premium stories before you subscribe to Magzter GOLD
Log-in, if you are already a subscriber
Get unlimited access to thousands of curated premium stories and 5,000+ magazines
READ THE ENTIRE ISSUE
May 2020