A PEERLESS WARRIOR BRIGADIER SANT SINGH, MVC*
Sant is remembered as a loving husband, father who held that honesty, integrity, loyalty, compassion and trust were non-negotiable. A lifelong teetotaler, he was a deeply religious man who modeled himself after Guru Gobind Singh Ji, the saint-soldier founder of the Khalsa, writes RAJ MEHTA

They called him 'Baba', writes Gen Lachhman Singh, in his classic, Victory in Bangladesh. Soldier- Saint Brig Sant Singh Gill, MVC* won his second MVC for capturing Mymensingh and Basantpur in northeast Bangladesh…They saw a father-figure in him, the Bangladeshis he trained and led. Unsurprisingly, the Sikhs he led in the post-ceasefire operation of OP Hill, 1965, saw him similarly. That battle won him his first MVC, setting amazing standards of courage under fire. Read his story of infectious, 'follow me' courage, thinking on-one's-feet and jugaad to convert fleeting battlefield opportunities into classic attack/pursuit operations. Sant is one of only six officers awarded a Bar to the MVC.
Humble beginnings
Physically of modest stature, Sant was born on July 12, 1921 to a marginal Jat Sikh farming family in Panjgrain Kalan village, Faridkot Princely State. Post-Matriculation and Intermediate as a boarder, Sant enlisted in July 1941 as a clerk in the Faridkot State Forces Engineer Field Company when World War II was raging.
During the Japanese siege of Imphal in March-June 1944, his CO, Lt Col B A E Maude, recommended him for an Officers Commission. After display of fortitude and persistence of a rare order, Sant was commissioned on February 16, 1947 in 1/14 Punjab Regiment then deployed in NWFP; gaining firsthand guerilla warfare experience.
On partition, with the Regiment allotted to Pakistan, Sant reported to 2 SIKH LI at Rajkot, Gujarat in November 1947 in time for the Junagadh State operations. He then reported to 1 SIKH LI, participating in operations in Naushehra-Jhanger Sector from January 1948-April 1953 and being awarded a M-in-D (Gallantry) though recommended for a Maha Vir Chakra (MVC).
Granted Permanent Commission on August 1951, Captain Sant with just six years service secured a competitive vacancy for the 7th Defence Services Staff College Course at Wellington in 1953-54. Posted to WE Directorate, he was later company commander in 2 SIKH Ll in Samba, J&K. After a much desired Military Operations Directorate tenure at Army HQ, he was 2IC 6 SIKH Ll. He commanded 5 SIKII Ll from October 1964-April 1968 in Naushahra-Jhangar Sector, 120 Inf Bde/25 Inf Div during which he was awarded MVC for his guts and-jugaad command at OP Hill.
Posted thereafter to the Indian Military Academy, he became temporary Brigadier before the Bangladesh War in 1971, commanding ad hoc FJ Sector tasked to enroll, train, equip and operationally employ 1500 Mukti Bahini guerrillas a month.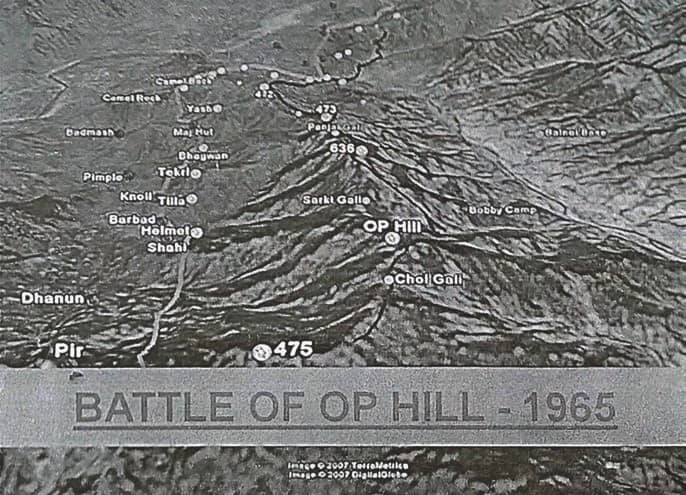 The 'Baba' Sant Avatar
As Commander FJ Sector, Sant was called to HQ Eastern Command on May 3, 1971 and tasked to create a cohesive Bangladeshi force to defeat the Pakistani Army in concert with India's Armed Forces. He identified area Tura in Meghalaya, setting up training camps to form the nucleus of the "Mukti Bahini" or Liberation Army. Sant divided the Mukti Bahini training into three linked parts of a month-long conversion cadre:
Small arms, fieldcraft and explosives training.

Civil administration imperatives for liberated zones.

Communication training using combat radio.
By mid-November 1971 onward, the Mukti Bahini had started serious sabotage activities on Pakistani lines of communication, thereby forcing the Pakistanis to withdraw into strongholds like Mymensingh. He also provided detailed intelligence about Pakistani airbases, formation/unit/weapon identification, infrastructure and terrain details to Headquarters of Eastern Army/ Air Commands.
Unexpected success with grit and jugaad
You can read upto 3 premium stories before you subscribe to Magzter GOLD
Log-in, if you are already a subscriber
Get unlimited access to thousands of curated premium stories and 5,000+ magazines
READ THE ENTIRE ISSUE
March 2020