12 MISSILE SYSTEMS IN 2 MONTHS, DRDO IS ON ROCKET FUEL
Geopolitics
|
November 2020
With a flurry of back-to-back weapon tests successfully validating new and indigenous technologies, DRDO is all set to play a pivotal role in fulfilling the ultimate dream of Atmanirbhar Bharat in the new decade, explains R CHANDRAKANTH
In September and October, 2020 alone, the Defence Research and Development Organisation (DRDO) conducted 12 tests of missiles or systems for missiles belonging to a vast spectrum of operations for the Indian armed forces. Never, in its history, since inception in 1958, has DRDO done such a flurry of tests and with enormous success.
These technologies/ platforms are not something which get developed overnight, more so in governmental organisations. They have been in the pipeline for varying periods, but got tested 'strategically', sending a signal to any adversary that India is not sitting quiet, even during the pandemic. The standoff with China was real and any 'posturing' was effective. The missiles/ systems from the DRDO stable were lethal, to say the least, and they helped in that 'posturing'. And it was for all the services of the Indian armed forces and there seemed to a 'strategy'. Whether it has paid off not is a different matter, but one thing for sure, it showcased India's defence capabilities, particularly from a government enterprise.
From its first major project in surface-to-air missiles (SAM) known as Project Indigo in the 1960s to the BrahMos, a medium-range ramjetpowered supersonic cruise missile, DRDO has come a long way, despite all the constraints a governmental organisation carries with it. Over the years, DRDO has deployed several platforms that speak volumes of its capabilities in its pursuit of self-reliance and successful indigenous development and production of strategic systems.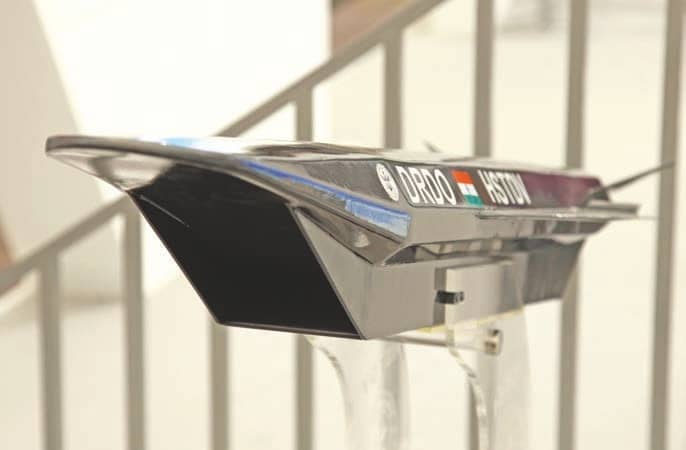 Missile power
Reiterating India's defence preparedness, at the Line of Actual Control (LAC) BrahMos supersonic cruise missiles have been deployed and they truly act as a deterrent. The recent test-firing of a new version of the surface-to-surface BrahMos and the anti-radiation missile Rudram-1 have reinforced India's missile power.
Hypersonic technology demonstrator and more
On September 7, DRDO tested the hypersonic technology demonstrator vehicle (HSTDV) which is essential to power cruise missiles and long-range missile systems. On September 22, Abhyas, high-speed expendable aerial target (HEAT) vehicles were tested, to be used as target for evaluation of various missile systems. The following day DRDO test-fired the laser-guided anti-tank guided missile, used to defeat 'armoured vehicles protected by explosive armour (ERA). On the same day in Balasore, DRDO test-fired Prithvi-II, nuclear capable surface-to-surface missile which uses an advanced inertial guidance system with manoeuvring trajectory to strike its target. On September 30, the extended range of BrahMos was tested from a land-based facility in Odisha and on the following day, it tested the laser-guided Anti-Tank Guided Missile (ATGM) from a MBT Arjun tank. On October 3, India successfully test-fired Shaurya tactical ballistic missile with nuclear capabilities. Two days later, DRDO successfully testfired SMART torpedo system essential for anti-submarine warfare operations. On October 10, it test-fired Rudram-1, its first indigenous anti-radiation missile which can detect enemy radars on the ground. And on October 18, the naval version of the BrahMos supersonic cruise missile was fired from the indigenously built stealth destroyer INS Chennai, which was soon followed by the air-launched version of the same missile on October 30.
This is no mean achievement for DRDO, the research and development wing of the Ministry of Defence. It has done a commendable job in sync with its vision to empower India with cuttingedge defence technologies. Platforms such as Agni and Prithvi series of nuclear ballistic missiles; Tejas, the light combat aircraft; Pinaka, the multi-barrel rocket launcher; Akash, air defence system and many more have indeed helped the armed forces to be equipped for any eventuality. Yes, there is justified criticism that some of the platforms have taken longer than necessary, hoping that institutions such as DRDO will stay ahead of the times as we all know how technologies, driven by IT, get obsolete in no time.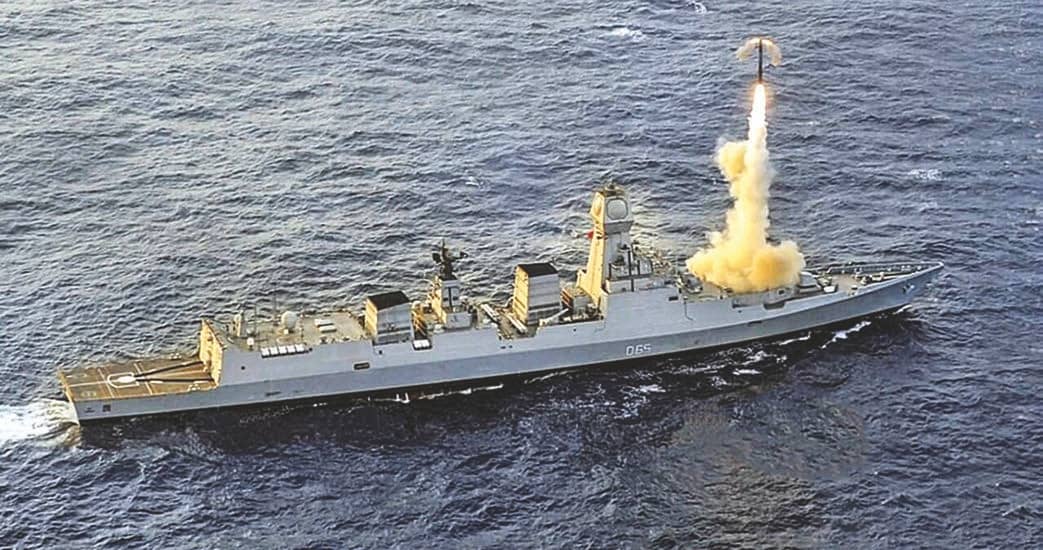 BrahMos, the prime strike weapon
Coming to BrahMos , it is a mediumrange ramjet-propelled supersonic cruise missile that can be launched from submarines, ships, aircraft or landbased launchers. It is said to be the world's fastest anti-ship cruise missile in operation. During the test, the missile is said to have hit the target with pin-point accuracy after performing high-level and extremely complex manoeuvres. "BrahMos as a 'prime strike weapon' will ensure the warship's invincibility by engaging naval surface targets at long ranges, thus making the destroyer another lethal platform for the Indian Navy," said Dr. Sudhir K Mishra, Director General, BrahMos, DRDO and CEO & MD of BrahMos Aerospace.
Onboard 12 warships
INS Chennai which was commissioned on November 21, 2016 is a 7,500-tonne warship which incorporates new design concepts for improved survivability, stealth, sea-keeping and manoeuvrability. The warship has the enhanced capability of carrying a total of 16 BrahMos missiles in two 8-cell vertical launch systems, besides other sophisticated weapons and sensors. BrahMos missile has a top speed of Mach 2.8, a very low cruise altitude of 10 metres at terminal phase and impeccable accuracy, making the warship one of the deadliest platforms of the Indian Navy since 2005. BrahMos is onboard 12 warships of the Indian Navy. This, indeed, is a lethal capability, thanks to the untiring efforts of DRDO.
You can read up to 3 premium stories before you subscribe to Magzter GOLD
Log in, if you are already a subscriber
Get unlimited access to thousands of curated premium stories, newspapers and 5,000+ magazines
READ THE ENTIRE ISSUE
November 2020