THE LONG ARM OF LANGLEY KILL OR CAPTURE ABU BAKR AL-BAGHDADI
Eye Spy Intelligence Magazine
|
Issue 125
US Special Forces Launch Audacious Night-time Raid in Syria
A responsible for the deaths of over 200,000 people as his followers seized territories in Iraq and Syria and committed some of the most brutal crimes ever witnessed in recent years in the Middle East theatre. Elsewhere, pockets of ISIS-inspired groups and individuals also carried out terrorist attacks in 31countries.
Since Coalition forces defeated ISIS as a pseudo-military fighting force last year, thus ending al-Baghdadi's dream of a caliphate, he has been in hiding across Syria and Iraq. Moving constantly from one safe house to another, his movements made detection difficult. However, with a $25 million bounty on his head, and total loss of command and control, the terror leader became more vulnerable to betrayal. And for a number of years the CIA has endeavoured to exploit this weakness. Intelligence officials believe it was this "lack of faith" and a "sense of betrayal" by his own followers - upset that his promises of a caliphate had evaporated - that ultimately led to his downfall.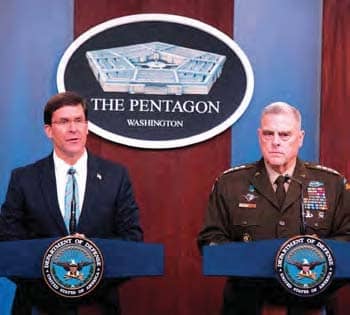 INTELLIGENCE
As early as September 2019, intelligence, defence and high-ranking political people in Washington were told that the CIA had secured "valuable information on his whereabouts." Much of it came from a former 'bride' and a courier who delivered communications to al-Baghdadi. Other information came from the daring exploits of an unidentified person. General Mazloum Abdi, Commander-in-Chief of the Kurdish-led Syrian Defence Force (SDF), said a great deal of intelligence was provided by one of its informants who had penetrated al-Baghdadi's inner circle and had tracked the terror leader's movements for five months. The latest material focussed on his current location, a house near the village of Bashira, Idlib province, north-west Syria, approximately three miles from the Turkish border. "He even supplied a floor plan of his house, the number of bodyguards and a tunnel escape route," to the US, said Abdi. As confirmation was sought, CIA officers and Pentagon planners, some who have worked on the dedicated Baghdadi Desk for the past three years, plotted a course of action to end his reign as leader of ISIS.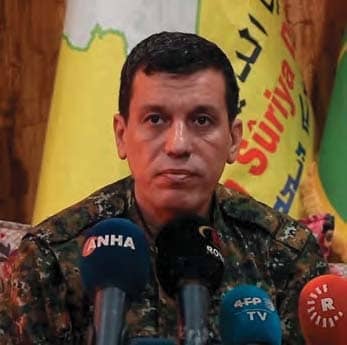 Several specialist surveillance teams focussed on the site and elite troops selected to participate in the mission. Satellite imagery and intercepted cell calls, plus information from locals all helped convince Pentagon and CIA officials that al-Baghdadi was indeed staying at the house. The watch team also included a handful of trusted Kurdish and Iraqi intelligence people who supplied invaluable information and assistance. A Pentagon official said they had provided more intelligence "than any single country." In early October the Desk contacted the White House for approval to launch an attack. "The President supported immediate action," intelligence sources said, noting the operation had been dubbed a 'Kill or Capture' mission.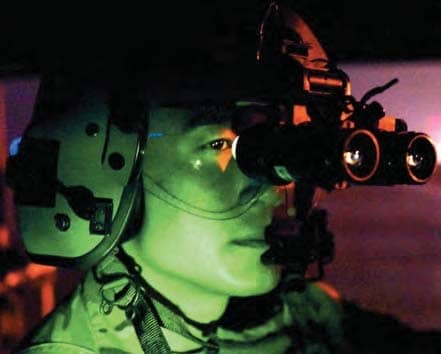 Twice the US attack force was readied - but for reasons not revealed told to stand down at the last moment. However, when the CIA learned al-Baghdadi was planning to relocate, officials warned that it would be very difficult to locate him again because of the US troop withdrawal. With time running out, the operation was finally actioned.
AL-BAGHDADI END GAME
At 11.00pm Syrian time (5.00pm ET), and using the cover of darkness, between 50 and 70 US Special Forces troops from US Joint Special Operations Command (JSOC) - (1st Special Forces Operational Detachment-Delta [Delta Forces]) and a number of Army Rangers boarded two adapted CH-47 Chinook helicopters in Erbil, Iraq. The counter-terrorist operation was overseen by General Frank McKenzie of US Central Command (USCENTCOM). The Chinooks were protected by six attack helicopters and flew to the target area through skies controlled by Turkey, Russia and Syria, a journey taking around 70minutes. Several USAF F-15 warplanes and armed MQ-9 Reaper UAVs escorted the helicopters throughout the mission. The walled compound and an out-building, was in an area occupied by al-Qaida operatives, and reportedly used by another terrorist in the person of Abu Mohammed Salama, head of the AQ-affiliate Hurras al-Din.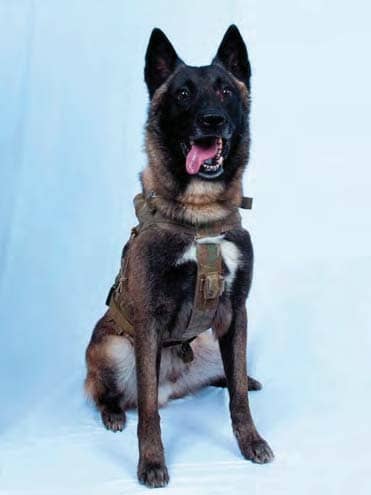 At around 1.00am, local villagers heard gunfire for around 30-minutes at the house. Eye-witnesses reported troops using ropes to descend from the Chinooks; they were met with small-arms fire. Elsewhere, US air strikes killed between 10 and 15 fighters who fired upon the troops. These operatives may not have been ISIS but al-Qaida terrorists, according to Pentagon officials.
JACKPOT
Once the area was secured, troops called upon al-Baghdadi to surrender - this in an attempt to draw him out. A number of adults and 11-children emerged and were taken away from the area. However, officials said several ISIS fighters remained inside. US commanders again requested they surrender and exit the compound. When this failed they breached two walls of the compound with explosives and eliminated a number of bodyguards. The search now began for the primary target. And within moments the troops realised he had retreated into a tunnel complex with three of his children. Pentagon sources said a robot was engaged to enter the tunnel followed by two highly trained canines - one called 'Conan' and referenced by President Trump. Knowing there was no escape, the terrorist leader detonated a suicide vest killing himself and the youngsters. The low ceiling roof and wall of the tunnel collapsed.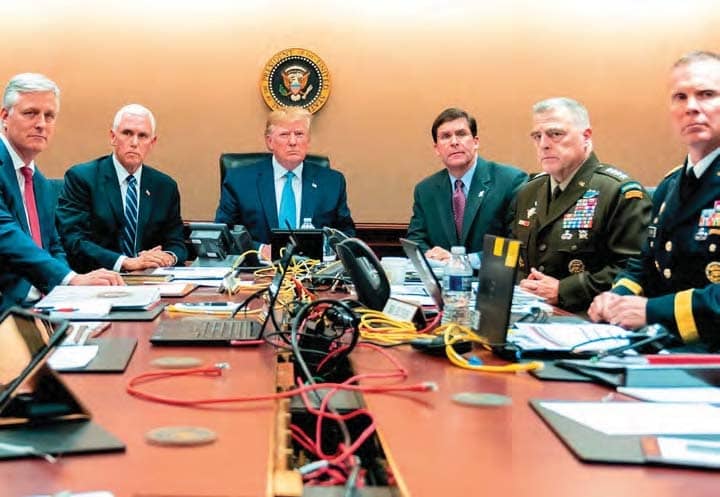 You can read up to 3 premium stories before you subscribe to Magzter GOLD
Log in, if you are already a subscriber
Get unlimited access to thousands of curated premium stories, newspapers and 5,000+ magazines
READ THE ENTIRE ISSUE
Issue 125