ZHUO DAN TING
You may remember back in Tattoo Revue issue 180, we featured a tattoo shop spotlight on Shanghai Tattoo.
Then in Tattoo Revue issue 183, we featured the California version of Shanghai tattoo. Well for this issue of Skin Art, I got to interview the owner and founder of both shops, Ms. Zhou Dan Ting! Her work speaks for itself. Please enjoy the photos and the interview!
Philip Meraglia: How has everything been since we last checked in with you and the shops? How do you like California and how has the shop been doing?
Zhuo Dan Ting: Everything has been great! I love it here in California. It's a beautiful place to live and work. It's been the perfect balance I have been wanting for years. The new shop in Folsom is doing better than I could have imagined. We're super busy with some really awesome artists joining the team.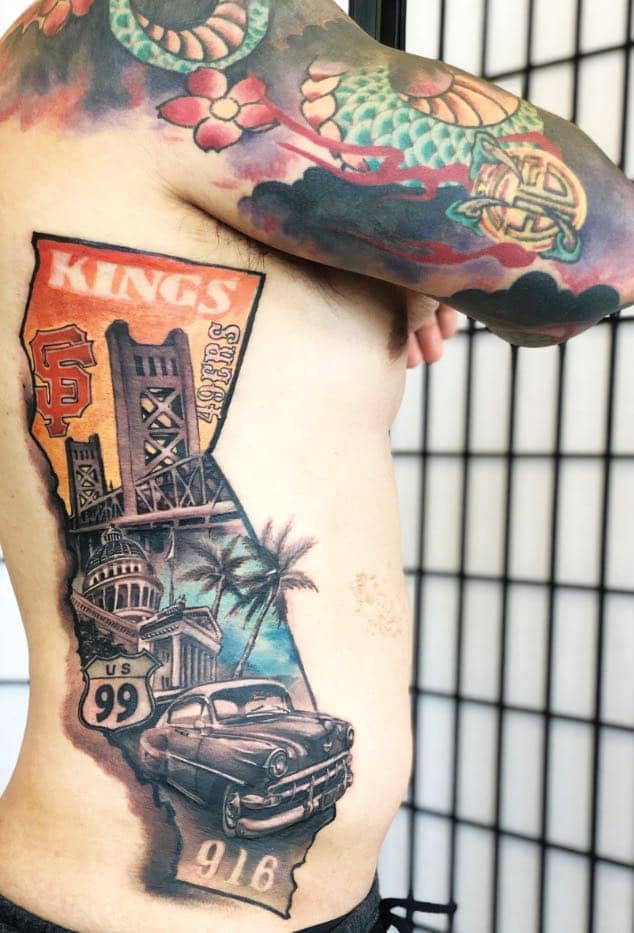 PM: I know the coronavirus has been affecting everyone. As of this interview, it is early April 2020 and I just heard that the state of California is basically on lockdown. Have you had to close the shop? What have you been doing to pass the time?
ZDT: Yeah, it has been pretty crazy having to temporarily close my shop in Shanghai, China for all of February 2020. I was able to open back up in mid-March and at that same time, I had to temporarily close the California shop. It's so scary how this virus has travelled and impacted all our lives. I just can't wait till all this is over and we can get back to our normal healthy schedules. Since we have had the lockdown, I have been quarantining at home with my family. I've been working on my garden, drawing, painting, playing my guitar, playing with my dog, just trying to relax and stay at home. I was very fortunate to have my parents come visit me from China just before Christmas and they have been here with my husband and I ever since. I am very grateful to have this time to spend with all of them, safe and sound.
PM: That's good to hear that you are ok and everyone is safe. Speaking of China, what are the main differences in tattooing culture between the United States and China?
You can read up to 3 premium stories before you subscribe to Magzter GOLD
Log in, if you are already a subscriber
Get unlimited access to thousands of curated premium stories, newspapers and 5,000+ magazines
READ THE ENTIRE ISSUE
Issue 174