Nights In Erbil
Playboy Sweden
|
December 2019
IN THE HEART OF A REGION THAT FACES AGGRESSION FROM ALL SIDES, THE PURSUIT OF PLEASURE CAN BE DEATH-DEFYING. HERE'S HOW A HANDFUL OF LOCALS DO IT FROM ROOFTOP BARS TO THE UNDERGROUND DRAG SCENE
In Erbil, the capital of Iraq's semiautonomous Kurdish region, even locals admit that the summer heat is a kind you never really get used to. People go out only if they have to for work, sweating as the sun beats down through a pale blue sky. On the hottest days the breeze feels like a hair dryer blowing in your face.
But as the sun begins to set, the city comes to life. Families and children make their way out into the streets and the parks. Old men break out cards and dice, tea sets and shisha (water pipes better known to Westerners as hookahs). Kebab and fruit stands appear on the sidewalks and in the streets.
As the darkness spreads, young people congregate. From street corners you can catch glimpses of young women applying their makeup. Soon enough, the streets get louder and more kinetic. Despite being situated in a deeply conservative — and sometimes volatile — region, this city of roughly 880,000 is known for its bars and nightclubs.
At White Erbil, a rooftop bar above a hotel overlooking the city, a DJ cranks M.O.P.'s "Ante Up" as patrons lounge around a pool. To enter, you first have to get past an armed security detail of men in black military-style uniforms adorned with Kurdish flags. On the roof, local club goers and Western aid workers down beers and cocktails as the pool glows and soft lights illuminate the space.
One of the Westerners is an Iraqi American woman who grew up in northern California after Saddam Hussein's regime cracked down on southern Shia communities and turned her family into refugees. She returned to Iraq a year ago to work with Iraqis and Syrians displaced by the most recent waves of conflict. Dressed in a traditional Arab dress and drinking a gin and tonic, she's debating whether a speakeasy could be successful in Erbil. Kurds and Arabs wouldn't embrace a small, quiet nightlife space, she says, though she concedes that marketing it as an exclusive venue might draw interest. "Iraqis do love the VIP thing," she says.
Then the lights go out and the music stops. Erbil's power grid is a ramshackle patchwork of generators that frequently fail, especially during the summer. But after a quick laugh, patrons go on chatting and drinking as though nothing has happened.
"Welcome to Kurdistan," a fellow patron says with a chuckle.
Iraqi Kurdistan is surrounded by countries and groups that oppose its autonomy and occasionally bomb its population. Its people have survived displacement and genocide. That gives every moment special meaning as they pursue life's pleasures — both the simple and the forbidden.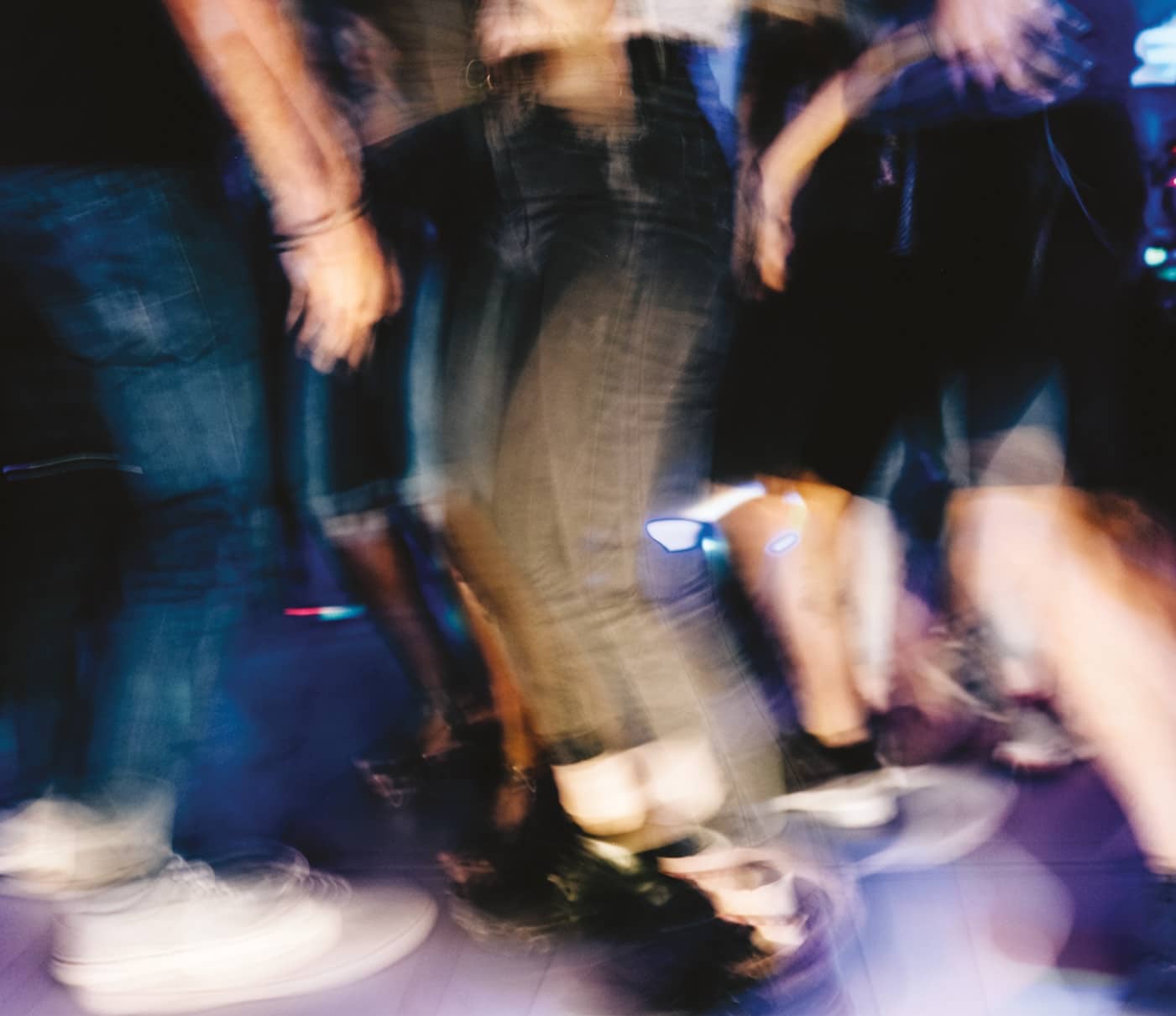 When Western powers carved up borders in the modern Middle East after World War I, the Kurds were not a priority. Today as many as 45 million Kurdish people are spread across Iraq, Syria, Turkey, Iran and the sizable diaspora that exists in the West. They're widely considered the world's largest cultural and linguistic group without a country of its own.
A mountain people, the Kurds are mostly Sunni Muslims. With borders dividing them and few friends, they've faced repression from regional governments for generations. Their homeland's topography has given them refuge from the armies that at various times have tried to kill or subjugate them — hence the Kurdish saying "No friends but the mountains."
From the south, Saddam Hussein subjected the Kurds to genocidal campaigns that included what has been described as history's largest chemical- weapons attack against a civilian population. Iraq's Kurds have also fought among themselves: The brutal Kurdish civil war of the 1990s pitted the Kurdistan Democratic Party against the Patriotic Union of Kurdistan, the two dominant parties in the Kurdish government today. But the establishment of an American-led-military-enforced safe zone, increasing foreign investment and a booming oil industry all came together to allow Iraqi Kurdish cities to grow and prosper, resulting in a stability that has eluded other areas in the region.
This haven for its namesake population is surprisingly diverse: Kurds make up a firm majority in Kurdistan, but it's also home to long-established communities of Arabs, Chaldean and Assyrian Christians, Turkmens and Yazidis — and more recently a hodgepodge of immigrant workers and expats.
Of the Kurdish cities that have flourished since the first Gulf War, perhaps none has grown as much as Erbil. It comprises several neighborhoods that serve as rough nerve centers for various groups — notably the Christian enclave of Ankawa — but the borders are fuzzy, and communities tend to intermingle and spread out. Iranians regularly cross the border for work and leisure, taking advantage of laws that allow them to drink and dress much less conservatively than at home.
You can read up to 3 premium stories before you subscribe to Magzter GOLD
Log in, if you are already a subscriber
Get unlimited access to thousands of curated premium stories, newspapers and 5,000+ magazines
READ THE ENTIRE ISSUE
December 2019