THE ART OF ATTENTION
Playboy South Africa
|
April 2020
From injecting a sharecropper into a college kickoff to turning the Nike swoosh on its head, Hank Willis Thomas uses staples of America's ethos to comment on its inequities
Hank Willis Thomas is traveling.
This time he's in Oregon to install the first major retrospective of his work, at the Portland Art Museum. On view through January 12, 2020, the exhibit will travel to Arkansas in February and Cincinnati in July. It's a major achievement for the 43-yearold artist, a career milestone he has worked up to ever since earning his MFA from California College of the Arts in 2004. Throughout his career, Thomas has developed a reputation as one of America's most versatile and outspoken artists, using photography, sculpture, video and collaborative public art projects to raise awareness about social justice and civil rights. That range might stem, in part, from what Thomas calls "some form of ADHD."
"When I look at my survey show, it's like, Oh wow, that's definitely a broad spectrum of work," he says. "I've always hoped that people can see the connections."
A black artist who draws extensively on advertising, nostalgia and other outgrowths of pop culture, Thomas keeps his Brooklyn studio lined with shelves of meticulously organized boxes packed with back issues of iconic black-culture magazines such as Ebony and Jet, as well as retro campaign buttons and other source material. His early photographic work suggests that the collective consciousness of any society is reflected in its advertising. The poignant 2003 series Branded, for example, features photographs of black men marked with the Nike swoosh logo to comment on the relationships among advertising, race and consumerism.
Thomas has also explored popular entertainment, using the spectacle of professional sports as a metaphor for racism, corruption and violence. The Cotton Bowl, from his 2011 photo series Strange Fruit, juxtaposes images of a sharecropper and a black football player. The pairing serves to expose the similarities between African slaves, whose unpaid labor made generations of white Americans wealthy, and the descendants of slaves, whose unpaid work on college football teams enriches the mostly white executives of the billion-dollar sports-entertainment industry.
His sculptural pieces are no less politically charged. We the People, from 2015, uses patterned tapestries woven from decommissioned prison uniforms as a thinly veiled criticism of a criminal justice system that disproportionately incarcerates minorities and people of color. His 2014 sculpture Raise Up, which features cast-bronze figures reaching for the sky, was created in response to the killing of unarmed black men at the hands of police and is now a permanent part of the National Memorial for Peace and Justice and the Legacy Museum in Montgomery, Alabama. (The Museum of Modern Art, the Guggenheim and, internationally, the National Gallery of Victoria in Melbourne, Australia have also acquired his work.)
Speaking on the phone ahead of the Portland exhibit's opening, Thomas explains that he felt compelled to be an artist, and it's easy to see why. His mother, Deborah Willis, is a renowned photographer, a MacArthur "genius" grant recipient, a Guggenheim Fellow and current professor and chair of the Department of Photography & Imaging at the Tisch School of the Arts at New York University. "I can only imagine that the conversations around the dinner table must have been really interesting," says Jack Shainman, Thomas's New York dealer. "I think Hank is much further along in terms of evolution and race than a lot of us, just because he grew up in a household that was always discussing that."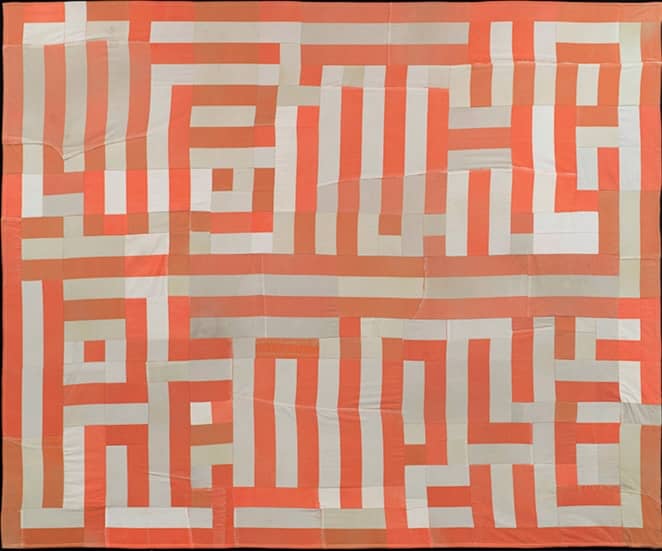 Influenced by his mother's exploration of truth and reality, the artist's early work, such as his 1997 photo series A Thousand Words…, focuses on how the framing of images can influence context and how their meaning changes depending on what's included or left out of the frame.
You can read up to 3 premium stories before you subscribe to Magzter GOLD
Log in, if you are already a subscriber
Get unlimited access to thousands of curated premium stories, newspapers and 5,000+ magazines
READ THE ENTIRE ISSUE
April 2020