Frank Grillo
Playboy South Africa
|
May 2019
Fighter, Father and Force to Be Reckoned With: Why the Hollywood Heavyweight is Just Getting Started

Sundown in Los Angeles. A battered maroon Buick is parked near a rocky, industrial train yard. Showing off his physique through a tight white tee and $500 jeans, Frank Grillo emerges from a photo studio, his hair perfectly coiffed. Fake abrasions rough up the contours of his face. He's holding a pink cocktail. Everyone notices.
Hopping onto the roof of the car, Grillo thrusts himself into an action-hero pose. This comes naturally to him. For a moment it looks as though he's about to hurl a battle cry into the night sky. Instead, he launches into song: "It's raining men! / Hallelujah! / It's raining men!"
"Do it again!" a crew member encourages. "Fuck no!" Grillo replies, grinning. The crew bursts into laughter. This is my first glimpse of the martial-arts enthusiast who has become one of Hollywood's most dependable and in-demand action stars. The actor has been the muscle in such films as Warrior, The Grey, Zero Dark Thirty, End of Watch and two Purge outings, as well as on television in Law & Order: Special Victims Unit, Prison Break and Kingdom. He stars in the highest-grossing film ever released in China, Wolf Warrior 2, and this spring he'll briefly reprise his role as Crossbones in Avengers: Endgame, a tentpole blockbuster that, among Grillo's credits, follows the bare-knuckle-fighting indie thriller Donnybrook, in which he plays — in his own words — "pure fucking evil."
If we're to trust IMDb, Grillo is currently attached to no fewer than nine films, at least five of them expected this year. But his Netflix docuseries, Fightworld, released in October, maybe his most compelling work to date. In the five-episode study of fighting cultures around the world, viewers see another side of Grillo, his temperament far from that of the brawny tough guy filmmakers hire him to be. Although he occasionally spars with the series' fighters to absorb their styles, Grillo spends most of his screen time observing both male and female athletes. Overall, Fightworld is an exploration of masculinity and strength at their most controlled and recognizable.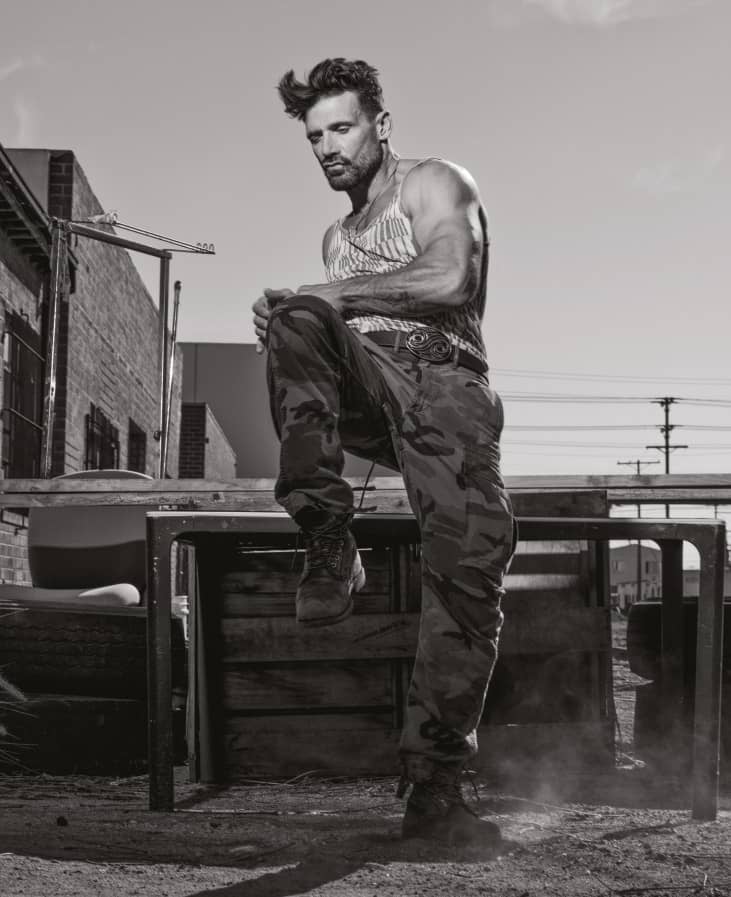 You can read up to 3 premium stories before you subscribe to Magzter GOLD
Log in, if you are already a subscriber
Get unlimited access to thousands of curated premium stories, newspapers and 5,000+ magazines
READ THE ENTIRE ISSUE
May 2019