This is your brain on euphoria
Playboy Australia|December 2019
Neuroaesthetics sets out to understand what the human mind deems beautiful. Can we trust this new experimental field of science — and the corporations wielding it?
Imagine waking up in an apartment expertly curated by a voice-controlled intelligent personal assistant. Everything from the artwork on the walls to the cutlery in the kitchen has been selected based on what your brain perceives to be most beautiful. The lighting is custom designed. It soothes you by appealing to Homo sapiens' earliest evolutionary memories: the tranquil hues of a savanna at sunrise. You are surrounded by verdant plants, of course, because humans find plants calming.
You walk into the bathroom and call up a playlist through a smart speaker that produces the crispest notes and zero white noise. The tunes excite you and prepare you for a productive day, and every time a new song plays, the reward center in your brain lights up. Your apartment's smart speakers also tell you when to eat breakfast; your refrigerator is stocked with healthy meals that have been exquisitely plated and chemically hacked to derive the same response.
You scroll through a dating app that has already selected candidates based on the physical features a brain-imaging study determined you find most attractive.
Your virtual assistant records the space 24/7 to help you tweak your environment. It tells you when to reposition the chairs to increase the room's feng shui. It tells you what you find interesting, what your brain finds beautiful, what is art.
Is this science fiction, or is life by design and hyperaesthetic curation a slightly exaggerated version of now? The term aesthetic, Greek in origin, entered the English language in the 1700s as philosophers grappled with how humans evaluate both beauty and art. As the field of psychology evolved, its tenets and the philosophical principles of aesthetics increasingly intertwined. When scientific understanding of the brain advanced — as when imaging technology allowed neuroscientists to observe brain activity — psychology and aesthetics were roiled. Suddenly, every human emotion had the potential to be triggered, mapped and recorded as data.
In 1999, neuroscientist Semir Zeki coined the term neuroaesthetics, launching a new field of inquiry into the connections between science and art. In the information age, the study of neuroaesthetics has boomed as academics apply what we know about the brain to centuries-old questions about how humans process beauty. Normally, the birth of a new academic discipline is cause for celebration — but some question the legitimacy of this nascent field.
"To suggest that the human brain responds in a particular way to art risks creating criteria of right or wrong," wrote Philip Ball, a celebrated science journalist and longtime Nature editor, in 2013. Another critique comes from philosopher Alva Noë, who argued in a 2011 New York Times op-ed, "Neuroscience, which looks at events in the brains of individual people and can do no more than describe and analyze them, may just be the wrong kind of empirical science for understanding art."
As the forefather of neuroaesthetics, Zeki hit back: "You will never have a complete theory of aesthetics unless you take account of the organ through which you have the aesthetic experience."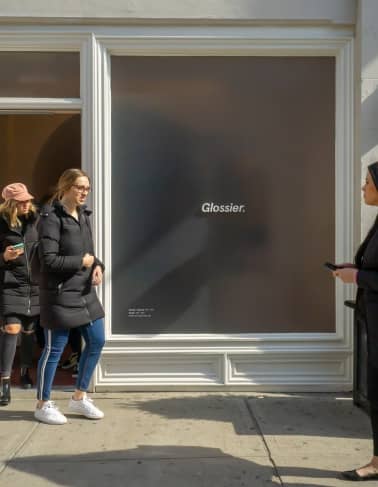 Let's take a step back and review the organ in question. We know that "our brains do not have a dedicated aesthetic or art module," says neuroscientist Anjan Chatterjee, director of the Penn Center for Neuroaesthetics as well as ChatLab, which sets out to "explore the beauty, language, cognition and the brain." Rather, any aesthetic experience we have relies on a range of information collected by multiple senses.
A model developed by Chatterjee posits that the way we experience aesthetics is three-pronged: sensory, emotional and cognitive. When we see an object, the image of that object travels from our eyes to our brain's occipital lobes. This is the sensory response. Our emotional response occurs in the limbic areas of the brain, where the pleasure or reward centers are located. The cognitive response occurs partly in our temporal lobe as we contextualize the object within our stores of memory and knowledge. Education, culture, and language all have an impact on the way we perceive and evaluate any one object. These parts of the brain are some of the same structures that regulate our enjoyment of food and sex. And yet evolutionary theory can't fully explain what we deem beautiful or why.
You can read up to 3 premium stories before you subscribe to Magzter GOLD
Log in, if you are already a subscriber
Get unlimited access to thousands of curated premium stories and 5,000+ magazines
READ THE ENTIRE ISSUE
December 2019