SWEDE EMOTION
The making of the legend of Koenigsegg, Sweden's record-breaking ''megacar'' marque
The Koenigsegg story begins, in its purest form, in the rolling hills of a mythical town called Pinchcliffe. At the Pinchcliffe Grand Prix, to be exact—Ivo Caprino's 1975 stop motion film featuring a bicycle repairman named Theodore Rimspoke and his animal cohorts. In the film, notably the most popular in Norwegian history, Rimspoke conspires to build the
fastest car ever made and win his hometown's GP against a traitorous ex-assistant. When an impressionable Christian von Koenigsegg first watched it wide-eyed as a child, Rimspoke's ambition resonated so deeply he turned to his father as they leftthe cinema and declared that, one day, he too would build the fastest car in the land.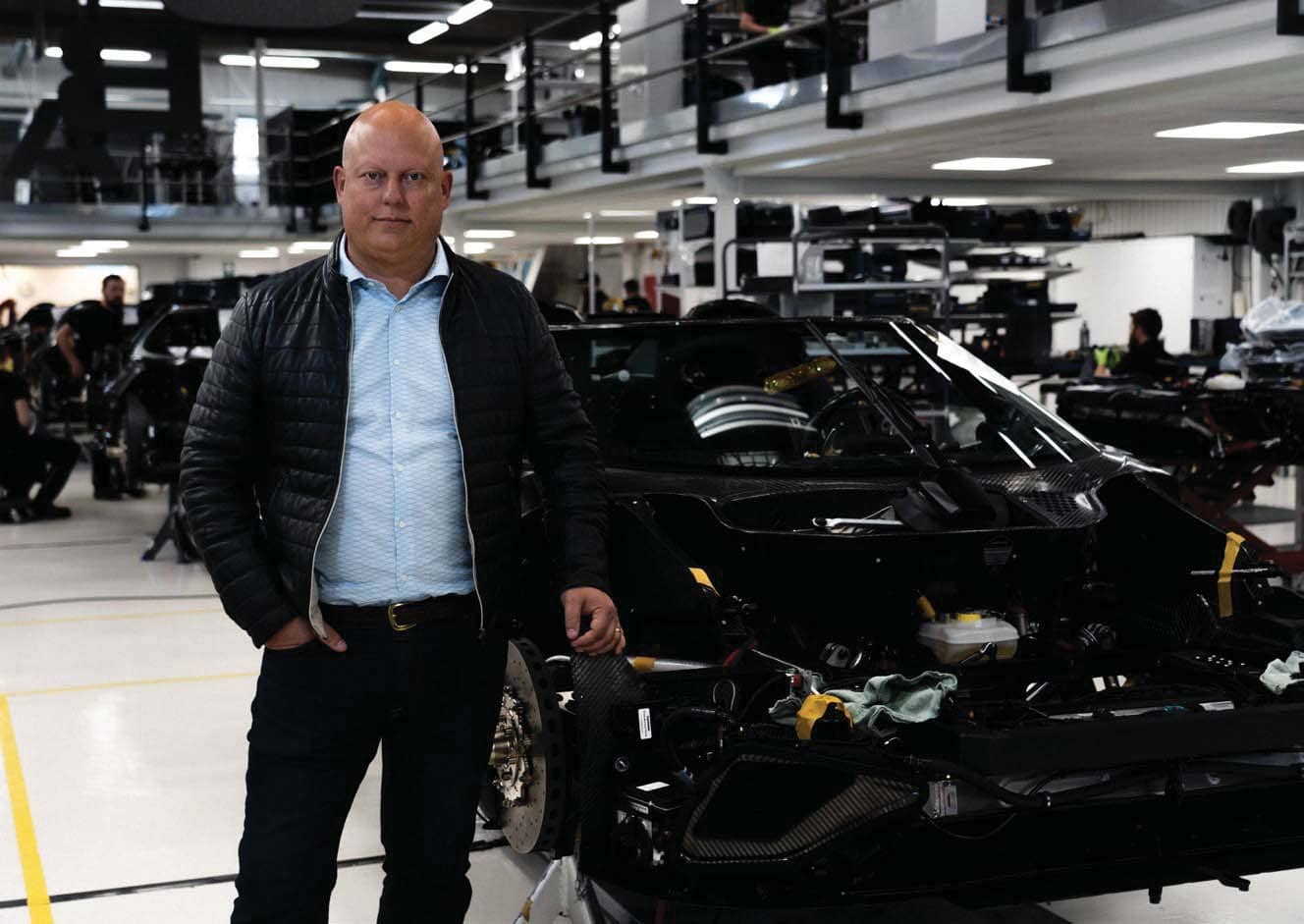 "That's what I'm going to do when I grow up, I told my father," Christian recalls of that distant afternoon. "I'm going to be that bicycle repairman."
All kids dream, of course. But Rimspoke, described as "an independent sort of fellow, more of an inventor than a businessman," parallels Christian in ways too uncanny to ignore. While the fictional Scandinavian craftsman made his name inventing a dualengined, copper-bodied hotrod dubbed Il Tempo Gigante (with spinning onboard radar, naturally), this thoughtful, determined Scandinavian has also made his name inventing machines of absurd provenance.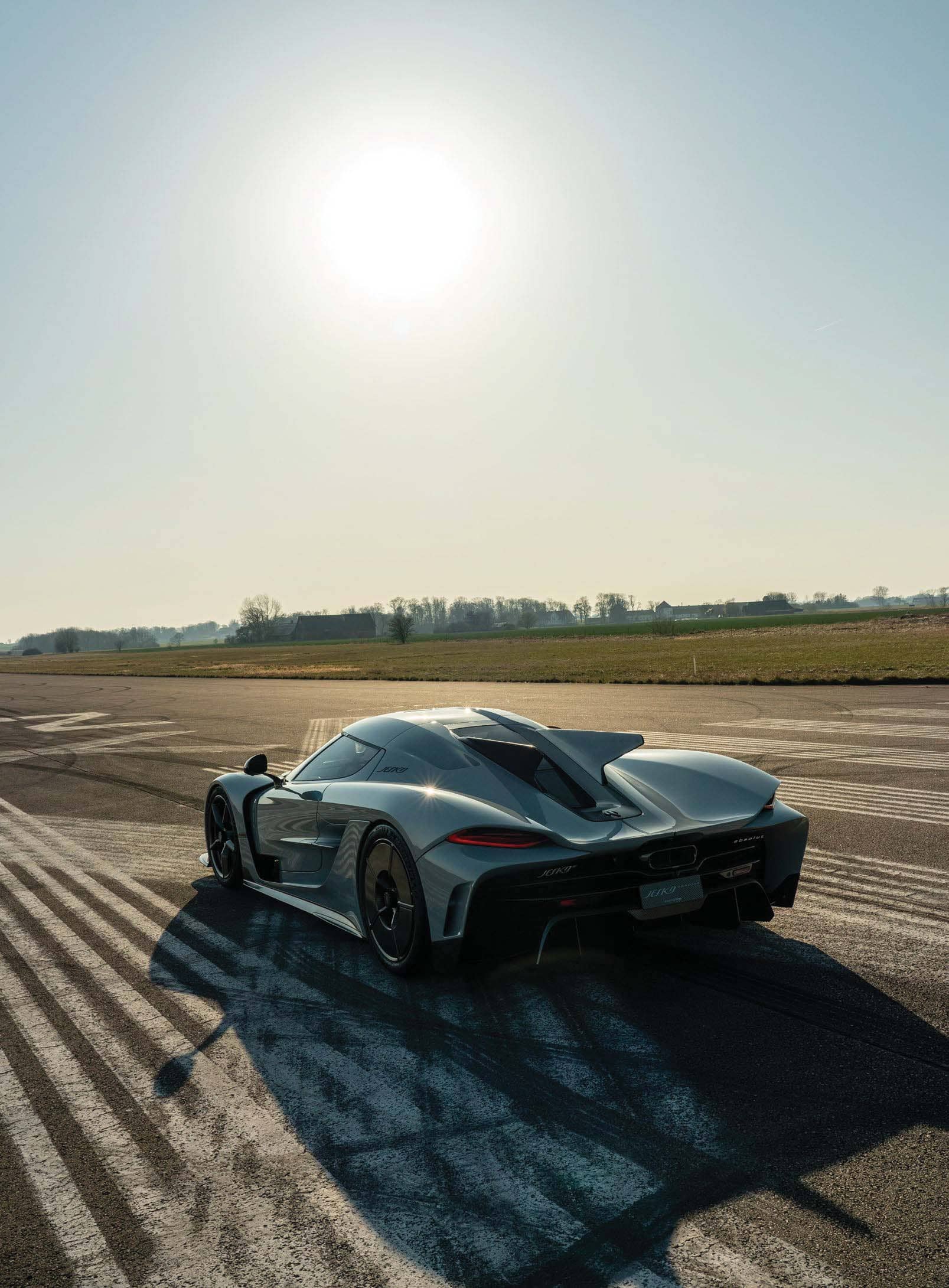 "I think it was a combination," mulls Christian when asked if it was more Rimspoke himself or Il Tempo Gigante that inspired his vision quest. "There was something amazing about putting something on paper, and then you go out and replicate it and manifest it, and then it makes noises and spits fire and beats the establishment," he continues. "Just everything about it."
Although he started designing cars when he was five years old, the realization of an actual automotive brand didn't materialize until the ripe age of 22. After proving his entrepreneurial aptitude in the food wholesaling industry, in 1994 Christian sat at his computer and drew the first lines of what would become the CC concept. Koenigsegg Automotive AB was born on that warm August afternoon, and soon he was contacting experts in chassis manufacturing and composite parts, assembling a small cadre to create the first Koenigsegg prototype.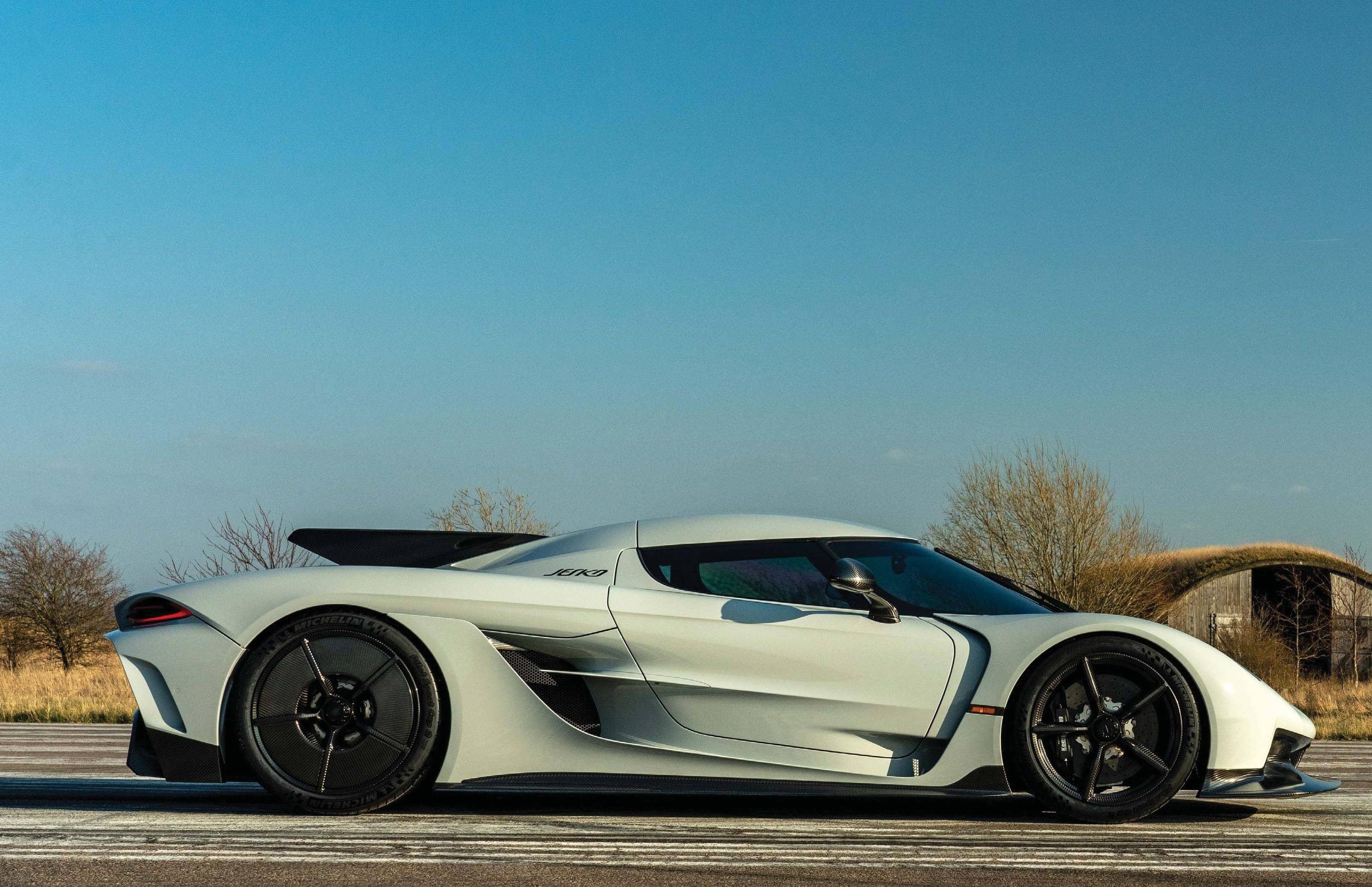 "It took two years from starting drawing to have something rough to drive," he recalls. That first CC prototype debuted in the summer of 1996, running exhibition laps at the Swedish DPR race, fittingly at the old Anderstorp Formula One racetrack (sadly, not Pinchcliffe). Amid a field of homologated racecars like McLaren F1s, Jaguar XJ220s and Ferrari F40s, the Swedish debutante was met with as much cockeyed suspicion as fanfare.
But now, less than a quarter century later, the Koenigsegg name is no longer met with doubt—rather it has quickly grown into legend in the famously immolating world of supercar manufacturers. Christian is no longer an outsider, but rather has elevated his surname into the pantheon of 21st century automotive greats, joining the rarefied stratosphere of Elon Musk and Horatio Pagani. The trio are to this millennium what industry goliaths like Ettore Bugatti, Ferdinand Porsche and Enzo Ferrari were to the last.
You can read up to 3 premium stories before you subscribe to Magzter GOLD
Log in, if you are already a subscriber
Get unlimited access to thousands of curated premium stories, newspapers and 5,000+ magazines
READ THE ENTIRE ISSUE
July - August 2020