MISSION IMPOSSIBLE
LAIRD HAMILTON made history when he rode Tahiti's Millennium Wave...
Impossible is a term that is overused, often to describe the unlikely or the improbable. In the world of big wave surfing, elite athletes tend to use the word "unrideable" to describe a wave that cannot be tamed, even by the best surfers in the world. Perhaps the epitome of this is the famous, or infamous, surf break known as Teahupo'o, located on the south coast of Tahiti. A few times a year, monster swells form on the horizon before growing into one of the truly unique and previously "unrideable" waves on the planet. That was until Laird Hamilton, arguably the greatest surfer of all time, produced one of the most famous rides in surfing history, on August 17, 2000, now known simply as the Millennium Wave.
He had heard about the mysterious Teahupo'o back in the 1980s, as visiting Tahitian surfers tried to convey the ferocity, energy, and danger of a wave that was mythical amongst locals. "I had some Tahitian friends that used to come to the North Shore of Oahu every season and surf in the Pipe Masters," Hamilton recalls. "Those guys had always talked about [Teahupo'o]… It was at the beginning of it being ridden when they talked about it. Most of the time, I think people didn't think it was that rideable when it was doing its thing."
When Teahupo'o "does its thing," it's a sight to behold. Unique seafloor topography, and the shallow reef on which the surf crashes, team up to create a wave unlike anywhere else on Earth. Deepwater swells hit a steeply rising coral reef to create monsters that, while not as tall as some other famous waves, pack more energy, ferocity and destructive power due to their unique shape. Whereas many big waves are tall and thin, the waves at this Tahitian reef appear to be as thick as they are tall, increasing the wave's power exponentially.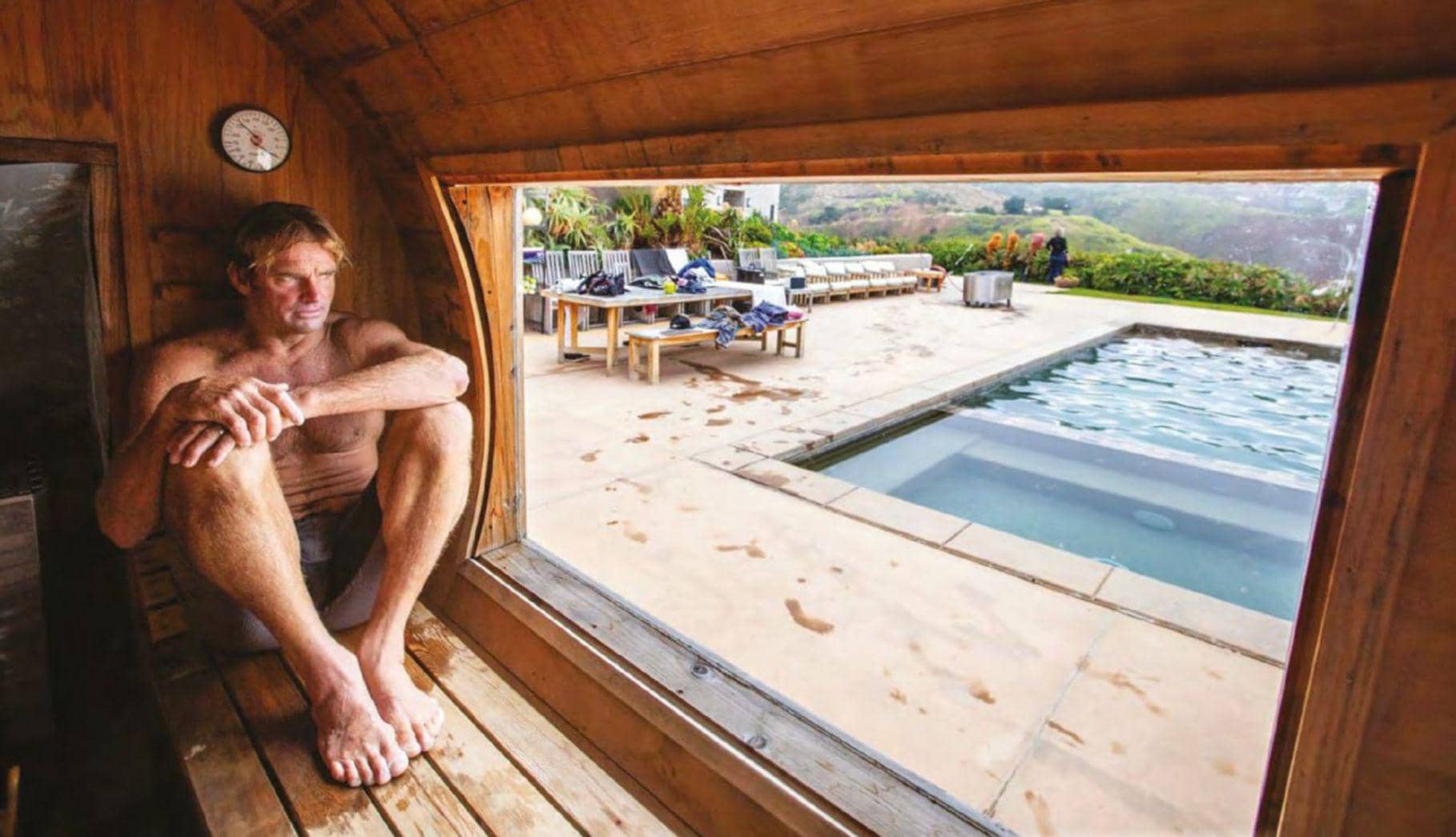 You can read upto 3 premium stories before you subscribe to Magzter GOLD
Log-in, if you are already a subscriber
Get unlimited access to thousands of curated premium stories and 5,000+ magazines
READ THE ENTIRE ISSUE
March 2020