The Last Days Of Kate & Doc
Kate "Big Nose" Elder recalls her final, violent days with Doc Holliday, the Earps and the Cow-boys in the Arizona Territory town of Tombstone.
Kate Elder was a working girl. Throughout most of her young life, she was employed as a soiled dove—a woman of ill fame, a sporting gal, a prostitute. It was Kate's relationship with John Henry (Doc) Holliday that brought her notoriety and lifted her out of the role of a mere courtesan to that of common-law wife to the well-known gambler, gunfighter and dentist.
Kate's story of her life on the frontier as a soiled dove and her time with one of the West's most recognizable characters has value. She was in her eighties when she dared to recall all that had transpired since she'd left Hungary, where she was born, up to the events preceding the historic gunfight near the O.K. Corral. Kate claims to have witnessed the famous gun battle in October 1881. What she said happened between her and Doc leading up to the incident, and what transpired afterward with outlaw John Ringo, adds another controversial layer to the historic event.
It was a chilly evening in mid-March 1881. Kate had traveled from Globe, Arizona, where she had a business, to Tombstone to see Doc. According to her, she made the trip at his request. Doc had taken up residence on Sixth Street in a small boardinghouse positioned between a funeral parlor and a winery.
Kate said that a holdup, in which driver Bud Philpot and a passenger were killed, occurred during her visit to Tombstone. One of the four suspects in the stage robbery and the double killing was William Leonard, one of Doc's friends he had met in Las Vegas, New Mexico. When Leonard relocated to southern Arizona he fell in with a bad crowd and began robbing stages. It wasn't long before Doc was implicated in the crime. His friendship with Leonard and a visit he had made to his home near Tombstone made him look suspicious.
A group of outlaw cowboys, including well-known Cochise County, Arizona, residents Ike Clanton, Pete Spencer, Frank Stillwell, and Curly Bill Brocius, encouraged the rumor of Doc Holliday's involvement in the robbery. An article in the March 24, 1881, edition of the Arizona Weekly Citizen implicated Doc in the crime as well. Three of the robbers were headed to Mexico. "The fourth is at Tombstone and is well-known and has been shadowed ever since his return." Doc was furious. Many suspected him of taking part in the robbery, and that included Kate.
"I thought that after the holdup things looked very suspicious about the Earps and Doc," Kate recalled later. "Something tells me Doc was in with Wyatt, Virgil, and Morgan in that affair. One night after we retired, Warren Earp came after Doc and said that Wyatt wanted to see him at his home. Doc was gone for almost two hours, and when he returned I could see that he was very much put out about something. He kept saying, 'the damned fool! I didn't think that of him.' And later he said, 'I have to get up early in the morning, but I will think about it.' This was after the holdup.
"In the morning, after we had our breakfast, Doc said. 'Well, I don't know what I am going to stack up against today. I am getting tired of it all.'"
Kate knew he was referring to the fact that several people believed he was one of the men who robbed the stage. She tried to convince Doc to leave town with her, but he refused. "Wyatt Earp had a powerful influence over Doc," Kate noted years later, "which I came to realize when I could not overcome that influence and induce Doc to return to Globe with me."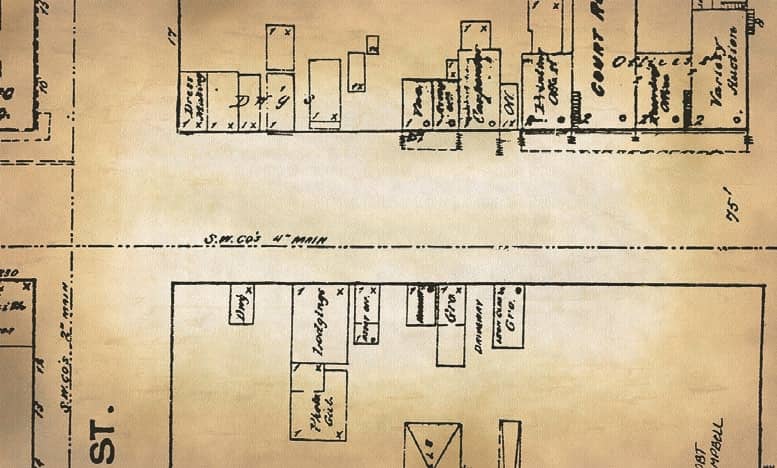 Continue Reading with Magzter GOLD
Log-in, if you are already a subscriber
Get unlimited access to thousands of curated premium stories and 5,000+ magazines
READ THE ENTIRE ISSUE
October 2019