Reviews of new metal figures to arrive in the hobby by Mark Avery and George Phillips
Mark Avery and George Phillips
I often remark on the prodigious output of the John Jenkins Designs (JJD) studios and in this review I'll offer a glimpse of just a few of the exciting new sets coming onto the market.
With the launch of its impressive Jagdpanther tank destroyer a few months ago, JJD threw its hat into the ring and joined the majority of toy soldier makers who have launched ranges depicting the men and vehicles of World War II.
The follow-up armoured vehicle and subject of this review could not be more different than the mighty Jagdpanther. For the tank in question is the thinly armoured, lightly armed Panzer 1 which was produced in Germany in the 1930s.
Design of the Panzer I began in 1932 and mass production got underway in 1934. Intended only as a training tank to introduce the concept of armored warfare to the German Army, the Panzer I saw combat in Spain during the Spanish Civil War, in Poland, France, the Soviet Union and North Africa during the Second World War, and in China during the Second Sino Japanese War.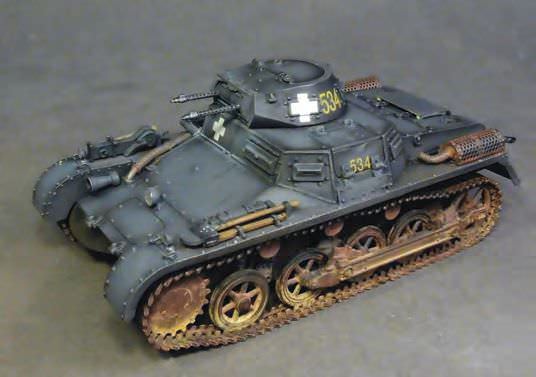 The weapon's performance in combat was limited by its thin armour and light armament of just two 7.92mm machine guns. In spite of this weakness, it formed a large part of Germany's tank forces and was used in all major campaigns between September 1939 and December 1941.
Continue Reading with Magzter GOLD
Log-in, if you are already a subscriber
Get unlimited access to thousands of curated premium stories and 5,000+ magazines
READ THE ENTIRE ISSUE
Oct/Nov 2017