Zouaves
Mike Williams builds and paints ICM's 1:35 scale French Army of 1914 four figure set
The French Army which went to war in August 1914 must have been a truly fantastic but archaic sight, with its uniforms displaying all of the panache and elan of its inherent overpowering doctrine of 'offense' at the core of all its thinking resonated in its dress and personal equipment, and in reflecting this paramount here were its Zouaves.
The Zouaves had deep North African roots, with the colonial French in 1830 wanting to raise a regiment of initially Berber volunteers from the native Zwawa group of tribes in Algeria, but having French officers and NCO's. However, it was later decided that the pool of recruits should be expanded to include volunteers of any ethnicity, so the first Zouave Regiment (Regiment de Zouaves) was a mixture of Berber, Arab, and European. But by 1842 the Zouaves began to be recruited almost exclusively from indigenous European stock, but they still retained and emphatically displayed their exotic North African roots through their outlandish uniforms.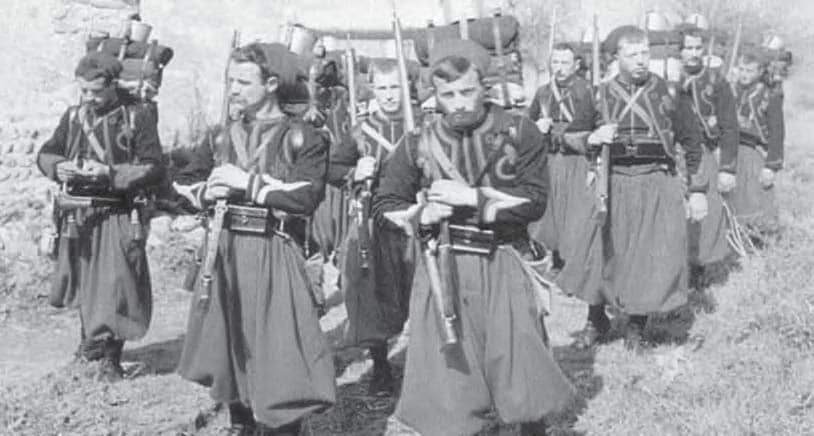 While all the other major powers had adopted subdued utilitarian camouflaged dress by the outbreak of the Great War in August 1914, the French had retained uniforms virtually unchanged from a generation before during the Third Republic era, as seen in the disastrous Franco-Prussian war of 1870-71, even reminiscent of its Napoleonic origins.
All branches of the French Army in August 1914 were outfitted in what can only be described as flamboyant and truly garish colours, with for example its core metropolitan Regiment d'Infanterie (line infantry regiments) displaying all the splendour of a peacetime army on parade, with its traditional prominent garance (red) trousers and kepi counterpoised by dark blue greatcoats predominating.
However, the attire of a typical colonial Zouave (and Tirailleur and Spahis) was significantly beyond even this flamboyance, despite the fact that they wore the heavier weight North African winter uniforms for service in France, but it still appeared lighter than the typical greatcoat clad Poilu.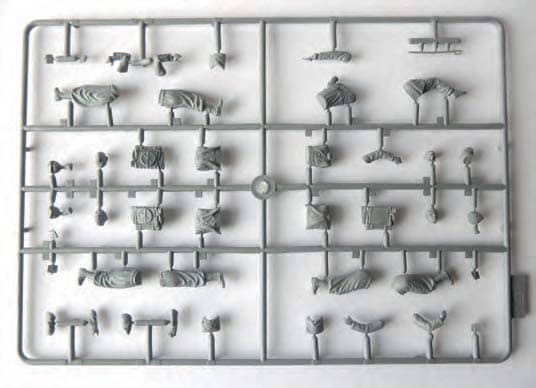 An extravagantly attired French Zouave of August 1914, was undoubtedly an outlandish fusion of diverse perceived exotic oriental and North African cultures, resulting in figures graphically capturing all of the professed inherent panache and elan attributed to such colonial warriors.
As was to be repeatedly proven over the next four years in the frontline trenches dressed in drab utilitarian uniforms, these North African regiments were amongst the very best in the French Army, as is confirmed through the famous Regiment d'Infanterie Coloniale du Maroc from Morocco, the most highly decorated unit in the French Army during the Great War.
Early in this conflict the Zouave Regiments performed with a naked ferocity that was quite distinct from the already aggressive typical French metropolitan regiments, and were subsequently regarded as an elite attach force, however due to this aggressive nature by the end of the conflict they were no better than a typical line regiment due to high losses and the dilution in their depleted ranks by conscripts.
You can read upto 3 premium stories before you subscribe to Magzter GOLD
Log-in, if you are already a subscriber
Get unlimited access to thousands of curated premium stories and 5,000+ magazines
READ THE ENTIRE ISSUE
February - March 2020