Thomas Gunn Miniatures
Toy Soldier Collector International|August - September 2020
Various new releases
The British colonial wars of the late 19th century feature large in this issue's releases from Thomas Gunn Miniatures (TG), with a number of new additions to the company's Scramble for Africa range.
First up are a series of Seaforth Highlanders from the Second Boer War period (1899-1902).
This conflict was fought between the British Empire and the Boers who were settlers mainly of Dutch origin living in the South African Republic and the Orange Free State. Initially, the Boers were successful and won some notable victories with their guerrilla tactics. These early successes galvanised the British government to send more troops to the troubled region.
Soldiers from all over the British empire were shipped into Africa, including the Seaforth Highlanders, a regiment formed in 1881 following the amalgamation of a number of existing Scottish units.
The first figure in this review depicts a rifleman with a head wound loading his Enfield rifle, the new bolt action weapon officially adopted by the British Army in 1895. The uniform detailing is spot on and noteworthy are the scaled-up ammunition pouches designed to hold a large volume of .303 rounds. British soldiers armed with the previously issued Martini-Henry rifle had to carry a much smaller number of its massive .577 cartridges.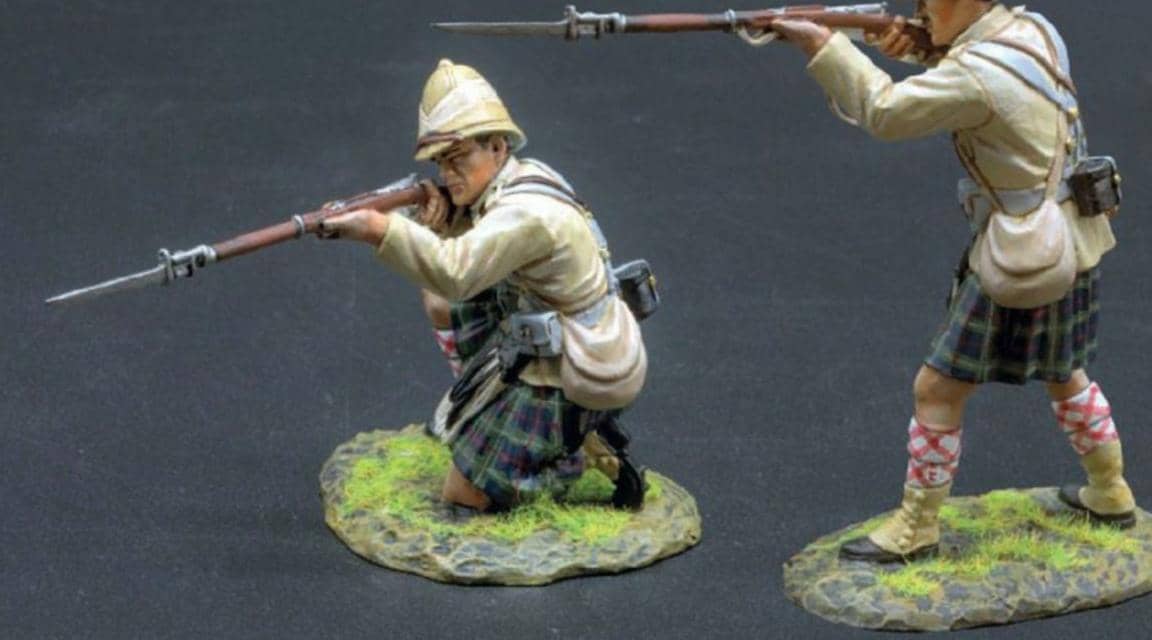 You can read up to 3 premium stories before you subscribe to Magzter GOLD
Log in, if you are already a subscriber
Get unlimited access to thousands of curated premium stories and 5,000+ magazines
READ THE ENTIRE ISSUE
August - September 2020