Small unit action
Toy Soldier Collector International|August - September 2020
Toy soldiers and wargaming have always been closely associated and while it's arguable you can game with miniatures of any size, the limited space available for table-top campaigns has typically resulted in the use of sub- 54mm figures. Spencer Smith Miniatures has been serving the wargaming hobby for more than six decades. TSCI's George Phillips spoke to proprietor, Peter Johnstone, to learn more about the company and its outputs…
Eponymously named after its founder, Ronald Spencer Smith, Spencer Smith Miniatures (SSM) was founded 1959 and began to market 30mm plastic figures designed by Holger Eriksson of Sweden. The product range included 18th century infantry and militiamen, American Civil War (ACW) Wild West figures, Napoleonics and modern army.
Surprisingly for a man who had gone to the trouble of establishing a commercial enterprise centred on toy soldiers, Spencer Smith wasn't particularly interested in military modelling or wargaming.
"He worked as a sales rep. for W. Britain at the time, so he felt he knew something of the industry," explained Peter Johnstone, the current proprietor of SSM. "His real motivation was to send his son to private school, so the income from the new venture was used exclusively to pay school fees."
Waterloo anniversary
"The 150th anniversary of the Battle of Waterloo fell in the summer of 1965 and around that time, there were also quite a large number of wargamers and military modellers in the USA. So Spencer Smith's marketing of his ACW, Napoleonic, and American War of Independence period sets was very well judged. The modern army figures also fitted in well with the diecast military models produced by Dinky toys.
"Ronald used to advertise in the long forgotten, but much loved, Wargamers Newsletter,edited and produced by Don Featherstone and subsequently by Roy Maitland of Tradition."
In the early 1970s, Spencer Smith added a 'Connoisseur' range of hard plastic American War of Independence figures to its catalogue. "These beautiful little figures were sculpted by Barry Minot and we still make them, though now in metal," Peter said.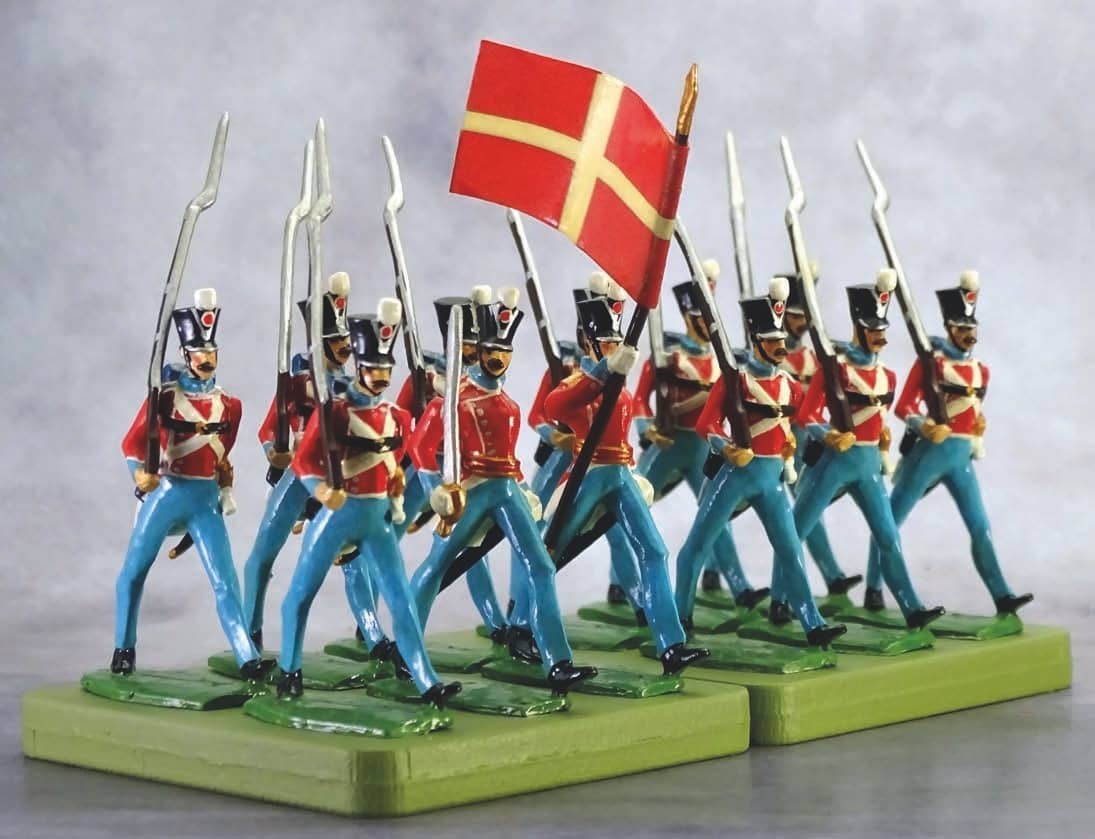 Sowing the seed
Peter's first memory of his love for toy soldiers was receiving the Herald Robin Hood set at the tender age of seven.
"Then it was Lone Star, Herald, Swoppets, Crescent, Airfix – anything I could get my hands on and could afford. Then I discovered girls and things went off the rails for a while, as far as toy soldier were concerned.
"My first contact with Ronald and his figures was at a wargames convention in London in 1964," Peter revealed. "I purchased some bags of red British, blue French, Bavarians, Prussians and green Russians. I loved them straightaway."
A few years later Peter joined the Merchant Navy and in 1972, got married. He then began an international career working as a Personnel Officer for an Engineering Company.
"I returned to the UK and in 1980, was introduced to Ronald formally by Stuart Asquith, who is well-known in the toy soldier and wargaming world as editor of Practical Wargamer. I learned through Stuart that Ronald wished to sell his business, having successfully got his son through school – which was a great outcome.
You can read up to 3 premium stories before you subscribe to Magzter GOLD
Log in, if you are already a subscriber
Get unlimited access to thousands of curated premium stories and 5,000+ magazines
READ THE ENTIRE ISSUE
August - September 2020