Scorched Earth
Toy Soldier Collector International|August - September 2020
Gary Emery reminisces about boyhood battles recreating the exploits of Rommel and his Afrika Korps
Wednesday July 14, 1976. In the small village of Exminster, around 5 miles outside of Devon's capital city Exeter, a young boy wakes up to his 11th birthday. Britain was deep into one of its hottest and driest summers with water restrictions already in place as reservoirs ran dry. Elton John's and Kiki Dee's 'don't go breaking my heart' blasted out of transistor radios as the Bionic Woman premiered on early Saturday night TV.
It was in my last week at school as the long-awaited summer holidays arrived on Friday. But first up it was time for those birthday presents before I scooted off to school.
Even by the age of 11 I was fascinated by military history, avidly reading anything I could on the subject and watching every war movie that came on the TV. Top of the list then was anything on WWII and for the one and only time it was the perfect birthday treat for this young historian. A book on tanks of WWII was supported by an integrated approach to my presents that Rommel himself would have been proud of. Parents, grandparents and aunties and uncles combined to gift me Airfix 1:32 scale Afrika Korps and British 8th Army plastic figures, Desert Outpost building, Rommel's half truck Greif kit and six painted William Britain Detail Afrika Korps figures. This was the best birthday ever. It still makes me excited now to think back to all those years ago and the pure joy of unwrapping such delights.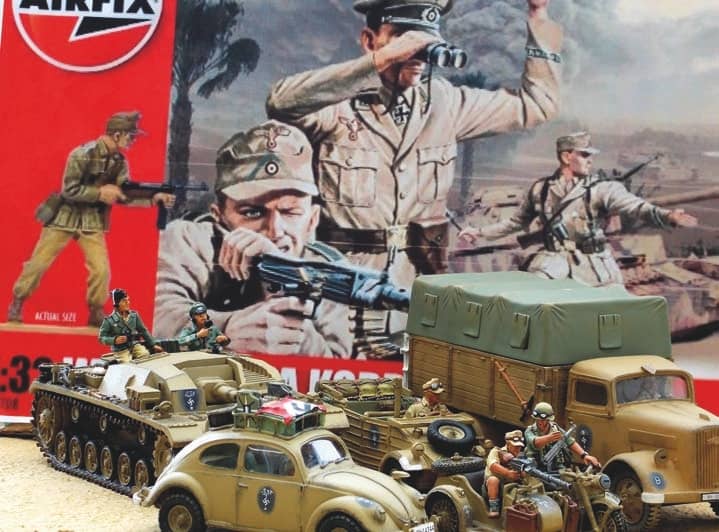 There was something exotic about the desert theatre of war. That long hot summer brought hours of fun as I recreated battles for Tobruk, El Alamein or Kasserine Pass. Pocket money and a trip to Exeter enabled me to purchase Airfix 1:72 plastic Afrika Korps and 8th army troops to refight battles on a smaller scale. But it was those 1:32 scale figures that I treasured the most.
I learned that the founding of the Afrika Korps was down to the Italians. They had entered the war in June 1940 and at once set about expanding the 'Roman Empire' invading British held East Africa and Egypt. In truth poorly led Italian forces failed miserably against the better led and equipped Commonwealth forces. The Italians by the end of 1940 were on the back foot and large areas of Italian held Libya was in British hands.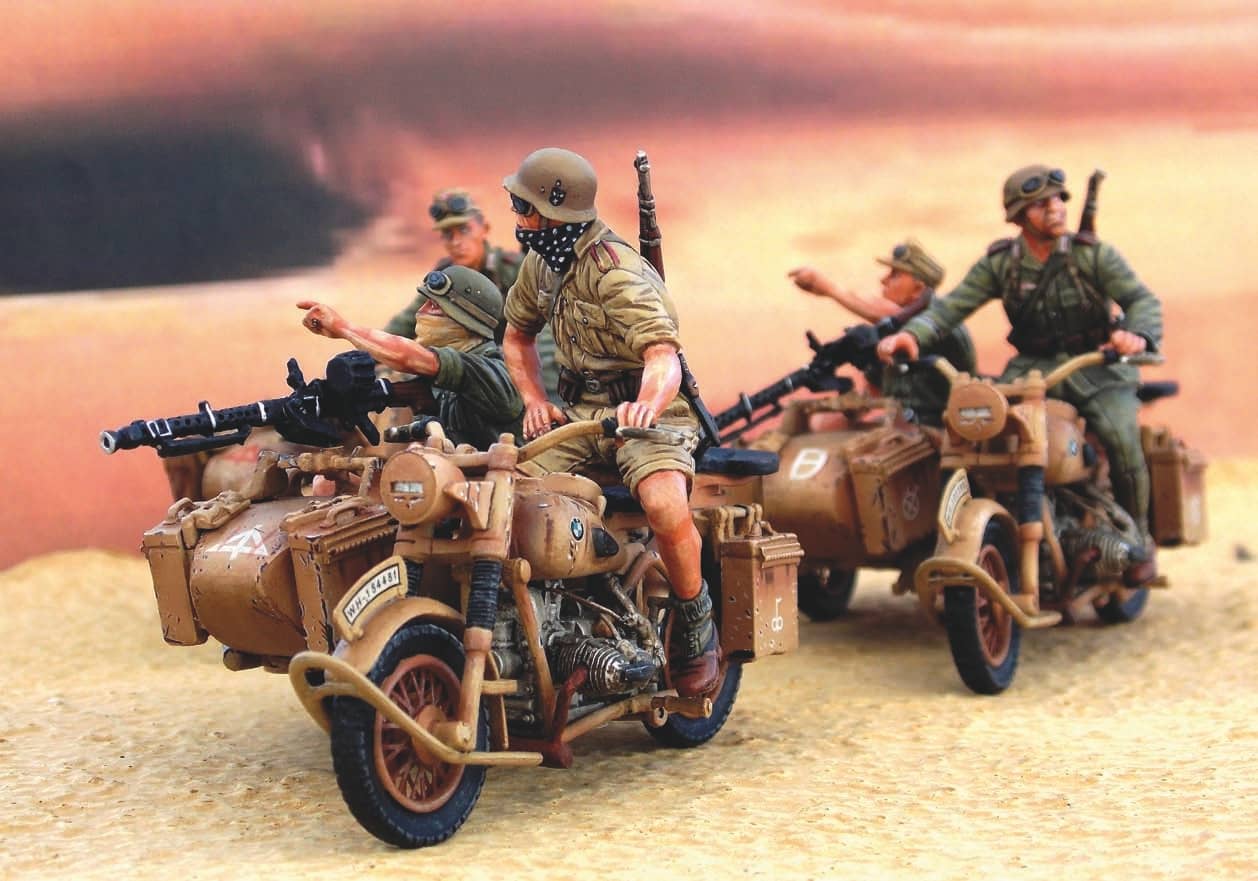 You can read up to 3 premium stories before you subscribe to Magzter GOLD
Log in, if you are already a subscriber
Get unlimited access to thousands of curated premium stories and 5,000+ magazines
READ THE ENTIRE ISSUE
August - September 2020