De Bange
Toy Soldier Collector International
|
October - November 2020
Mike Williams builds Blitz Models 1:35 scale Canon de 120mm L modele 1878 French field artillery
I wished to expand upon one aspect of my French Army from The Great War era collection, its artillery component. Here I already possessed a 1:35 scale Canon de 75 Modele 1897 field gun, the famous and ubiquitous light 'Soixante-Quinze' (Seventy-Five) from TOM Modellbau. While at the other extreme was my impressive 1:72 scale super-heavy Saint Chamond 340mm Mle 1912 railway gun from Wespe Models.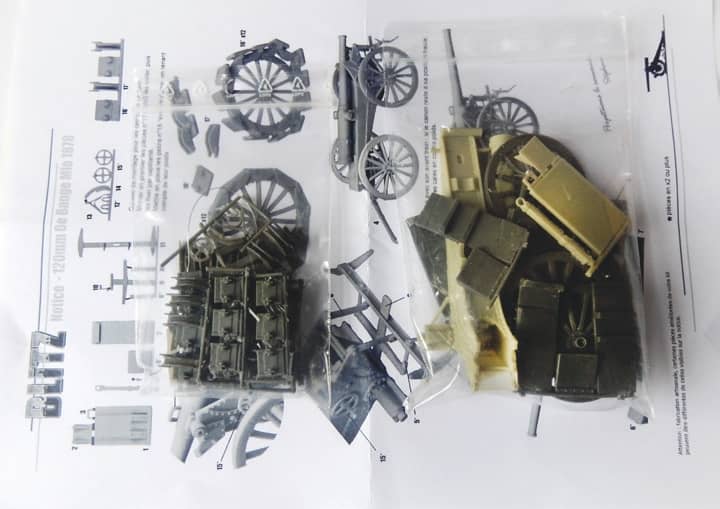 To bridge these two extremes I desired a suitable field piece unmistakably capturing all the character and particulars of a much employed and successful piece of French medium/ heavy ordnance, and in this quest one piece stood out, Blitz Models 1:35 scale Canon de 120mm L modele 1878 example, designed by Colonel Charles Ragon de Bange, who introduced an innovative tube design (jacketed barrel) and an enhanced interrupted screw breech with a novel obturator system that limited gas leaks, who bestowed his name to a series of three heavy cannons (120mm, 155mm and 240mm) and two mortars (220mm and 270mm) for extensive and meritorious service in French service throughout The Great War, indeed well beyond, and from this a representative example of de Bange's ordnance called out for inclusion within my collection.
The Gun
The urgent demands of the unexpected demands experience during the initial phase of The Great War brought this particular piece of medium ordnance to the fore. Initially classified as a 'siege et de place' (stationary siege gun) for the dual role of the defence off and attack on fortifications, its high trunnion carriage was intentionally raised to enable its barrel to project out over a forts parapet or deep entrenchment, to provide counter-battery fire against enemy artillery positions, through its elective flat or high angle fire and inherent precision.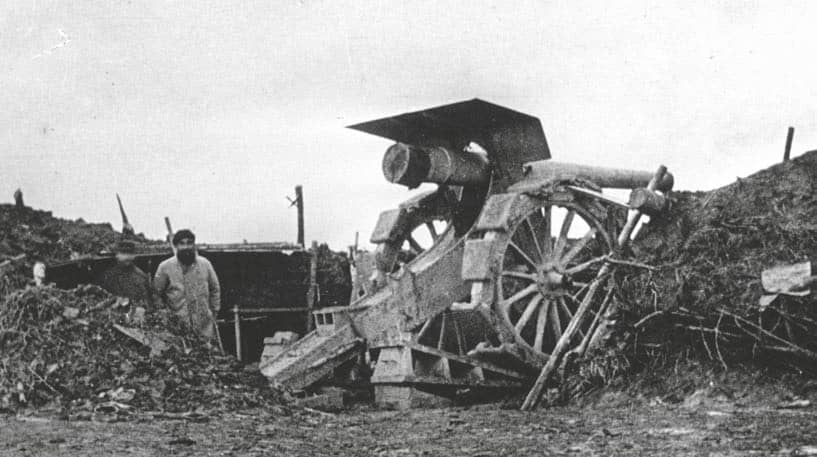 Once the Western Front had stagnated and fixed trench warfare had set in, various fortresses, armouries, coastal fortifications, and indeed museums were scoured for such vital medium and heavy guns to be deployed to the active front. Altogether upon the outbreak of war there were some 2,417 Canon de 120mm L modele 1878 pieces in reserve or mounted in fortifications, and their contribution to bestowing upon the French Army an effective artillery arm in the field was crucial.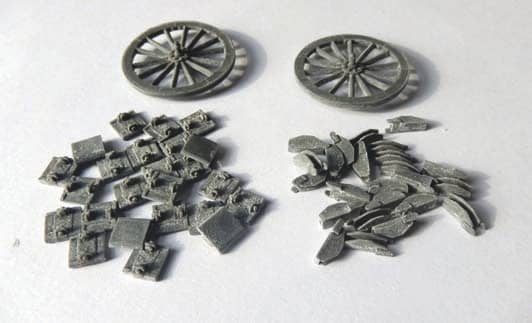 Due to its relatively light weight of 2,750 kg in a firing configuration, good maximum range out to 12,400 meters (effective 8,000 meters), and heavy shells between 18 kg to 25 kg (with eight different projectiles), the de Bange 120mm were chosen to equip horse-drawn artillery units at the outbreak of The Great War to form a heavy force to support the numerous light 75mm batteries.
You can read up to 3 premium stories before you subscribe to Magzter GOLD
Log in, if you are already a subscriber
Get unlimited access to thousands of curated premium stories, newspapers and 5,000+ magazines
READ THE ENTIRE ISSUE
October - November 2020