Best show in town
The final London Toy Soldier Show of 2019 brought more than 60 domestic and international traders to the Haverstock School in North West London for Europe's largest gathering of hobbyists. Always the busiest in the calendar of shows organised by Guideline Publications, the event offered collectors a tempting selection of seasonal treats…
When I wrote the report on last year's December show, I'm pretty sure I opened the piece with a phrase like: "where did the last year go?" As I sit at my computer preparing to write up this year's event, I'm harbouring exactly the same thought. I'm sure I'm not alone…
While I'm tapping away here at my keyboard, the country is going to the polls to decide which party will govern us and ultimately, the nature of the relationship we'll have with our European neighbours in the years to come. I trust that as a nation, we will choose… wisely.
With the campaigning in the build-up to polling day – and all the claims, counterclaims, vitriol and venom it brought – the December London Show provided a welcome and enjoyable distraction.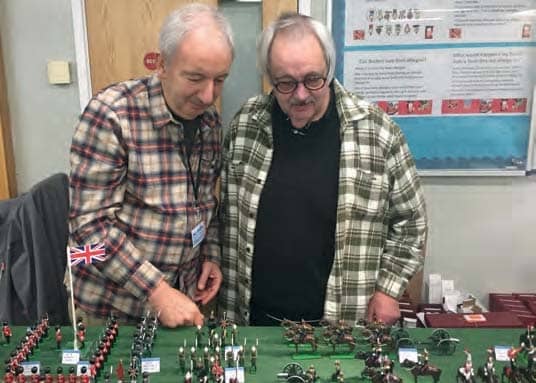 Top team
On entering the Havistock School on the chilly morning of 7 December, I turned right into the Mountbatten Room and was greeted by the smile of Patrick Adams, owner of The British Toy Soldier Company (BTSC). Behind his tables with Patrick and wife Christine was an older gentleman I'd never met before.
On introducing myself, I discovered the man in question was none other than David Scheinmann, a talented and celebrated sculptor who has served the collectable toy soldier industry for many decades. David is the creative force behind a large proportion of Patrick's stocklist and you can read about some of the new releases on page 69. In my experience, David was a good-humoured and modest man and I hope to see him at many more shows to come.
GoT busts
Next door to Patrick were the tables of Loggerheads Military Studios attended by artist Louise Handley and her husband and daughter. Louise's tables featured some eye-catching new additions, a number of which are reviewed elsewhere in this issue. But reflecting the increasing popularity of fantasy characters within the model figure hobby, I want to focus in this report on some new resin busts depicting major characters from the blockbusting TV series Game of Thrones.
The busts have been artfully painted and are highly realistic in terms of the colour tones and textures of flesh, hair, textiles and armour. I can't claim to be a fan of the series so had to get some help in identifying the characters as (left to right) Jamie Lannister, Sandor 'The Hound' Clegane and Tyrion Lannister. My nephew was able to name the characters from a thumbnail picture on my phone, so they must be a great likeness!
The busts are priced at £80 each and would make a fine addition to the cabinet of any hardcore fan.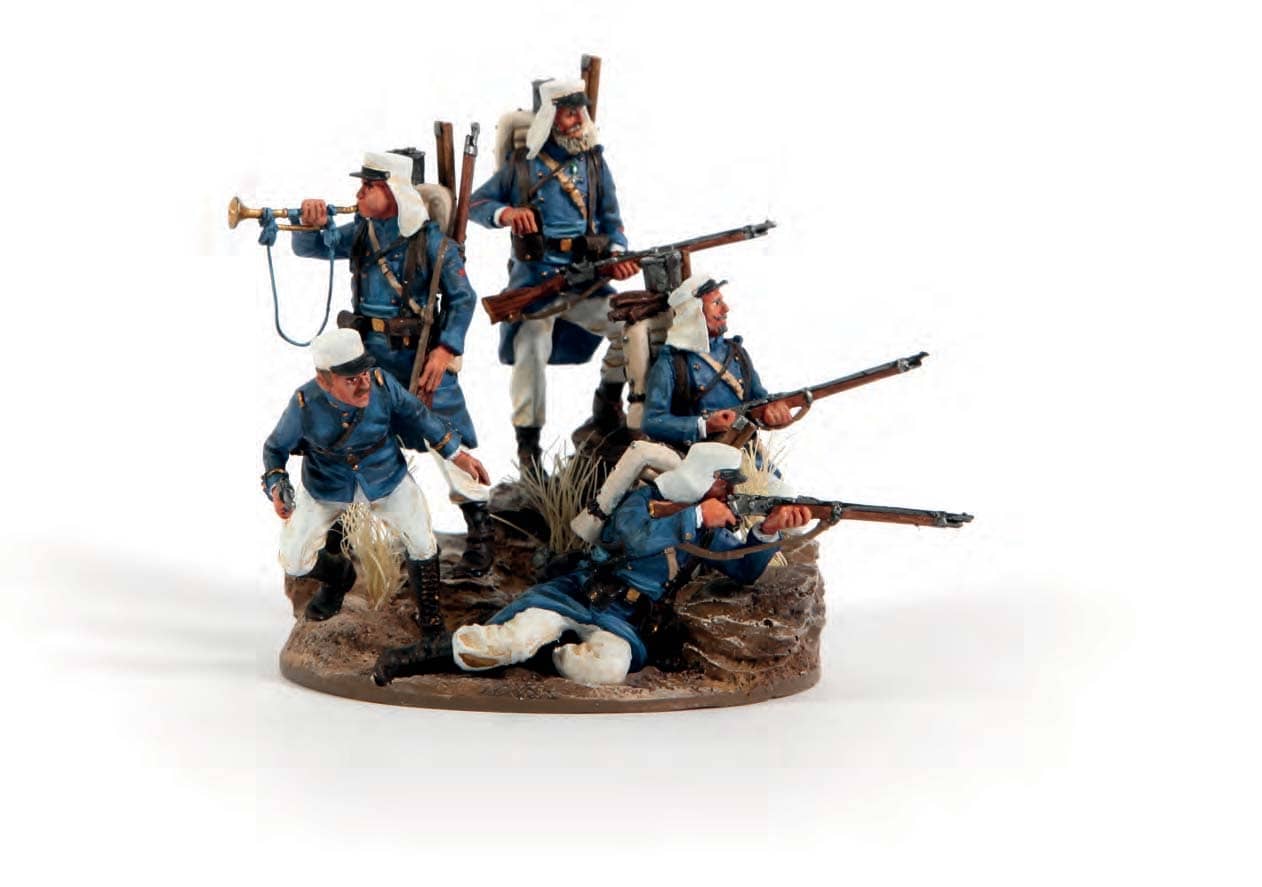 Vive la legion
You can read upto 3 premium stories before you subscribe to Magzter GOLD
Log-in, if you are already a subscriber
Get unlimited access to thousands of curated premium stories and 5,000+ magazines
READ THE ENTIRE ISSUE
February - March 2020