Vamps and Virgins
The MAN|May 01, 2020
Four More Shots Please! streaming on Amazon Prime Video explores the various facets of women through multiple issues like freedom of speech, same-sex relationships, sexism, sexual fantasies, parental expectations and a slew of attitudes and mores society questions
Cheers to me!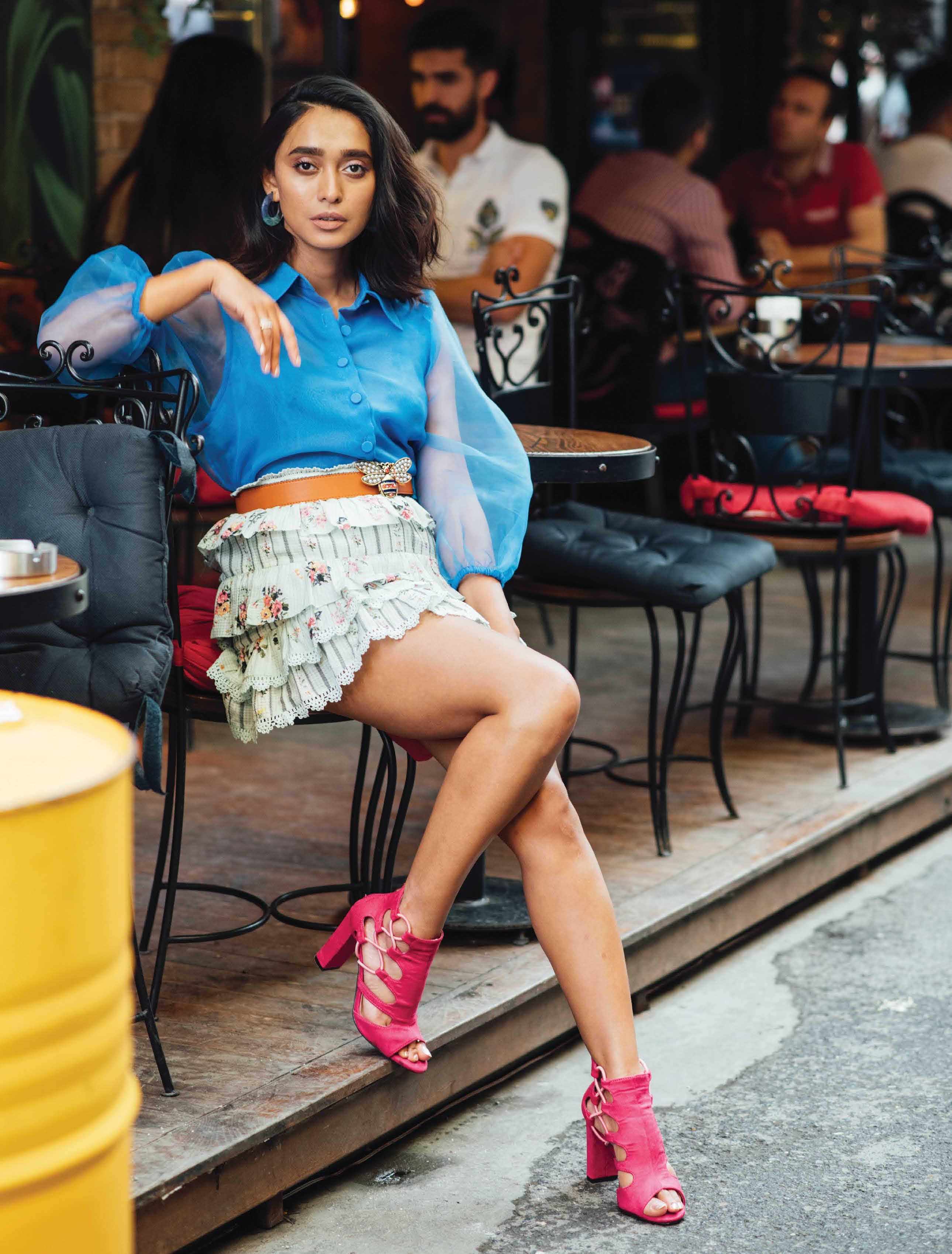 SAYANI GUPTA...plays Damini an ambitious journalist who suffers from OCD
What was the experience of working on this series?
It was fun. It's trying to do a lot of things, trying to change the narrative around women. We became close to each other and became friends.
To which of the topics addressed in the series are you closest?
It's not possible to single out one. There are so many things that are relevant... sexism at the workplace, homosexual rights, same-sex marriage, freedom of speech, body positivity and through everything, finding and believing in yourself no matter how down and out you are. For any woman who goes out to work, one or many of these are true.
Does it primarily address the urban woman?
Not at all. It's set in Mumbai for sure. But the issues addressed are universal: misogyny is a huge part of the society we live in, the taboo on homosexuality is a real issue everywhere, and so is freedom of expression. Girls continue to be told nobody will marry you because you are dark or fat. The lifestyle of the protagonists (in the show) is urban but the issues are universal.
Is there an attempt to normalise words like sex, orgasm, vagina...?
These are normal words, the attempt is to normalise the concepts.
Is the show making a difference away from the cities?
Girls are writing in to say they have been able to make decisions, and that parents can understand them and see their point of view.
The men are mere props....
This is not a show just for women. The men are so sensitive and amazing. These are men you can fall in love with. None of them are bad. Jeh (played by Prateik Babbar) is considerate and caring. They are all loving men. The idea is not to bash men.
What sort of man would you be attracted to?
Jeh is always there for Damini. So many girls write in to say he's absolutely fantastic. I could date a guy like that.
Anyone you know like that?
No, that's why its fiction.
Men haven't evolved to that point...
Men have flaws but Jeh has no flaws. You don't get better than him.
Do you have OCD?
No, but I'm particular about hygiene.
QUICK TAKES
YOUR IDEA OF FRIENDSHIP
It should be nonjudgemental
IDEAL RELATIONSHIP?
It's unconditional love
IDEAL MAN?
He should be intelligent, have a sense of humour
YOUR FAVOURITE SERIES ON AMAZON PRIME VIDEO?
Four Shots Again Please! Season 2
YOUR CHEAT MEALS NOWADAYS....
Every meal is a cheat meal as I don't diet
WHAT'S THE ROLE YOU'D SAY NO TO?
Many... If it isn't interesting....
FILMS
ARTICLE 15
MARGARITA WITH A STRAWJOLLY LLB2FAN
WEB
INSIDE EDGEKAUSHIKI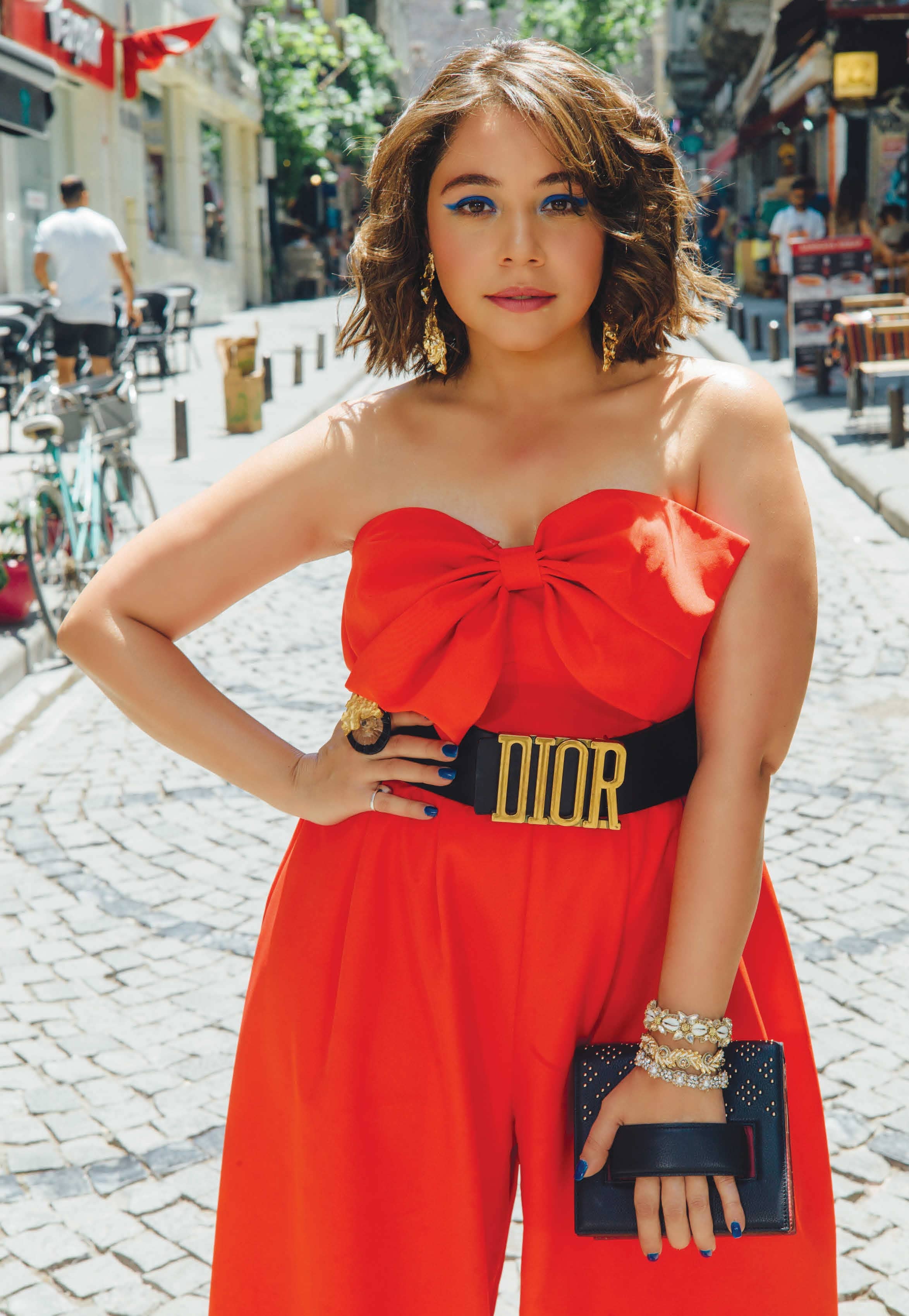 Fantasies are made of these
MAANVI GAGROO...plays Siddhi who has a domineering mother and deals with some serious body-shaming issues
Have you ever had to face body shaming issues?
Not really. At least, not up until I entered this industry. But we all have issues with our bodies, texture and colour of our skin, size of our feet and so much else. So, in that way, I always thought I had a funny smile. When I came to the industry, it was the other way — people said I had a great smile but maybe that I needed to lose weight.
Your most difficult scene?
In season 2, I have to do a stand-up act. That was really tough because I find comedy quite difficult. In a comic situation, there are other elements that can salvage the scene. But in a stand-up performance, there is nothing else, just the stand-up comic. The act can go either way: people love it or hate it. And I personally don't like doing comedy.
Your biggest fear?
I have this fear of losing people close to me. And my first reaction to something new is always that it could go wrong. When I'm reassured, I'm okay. In Shubh Mangal Zyada Savdhan, for instance, I was petrified of riding a horse. My director even teased me that my first reaction to something new is always a no. But once I knew that the horse wouldn't bolt and that I would be okay, I was fine.
Your take on relationships?
Relationships and marriage are extremely personal and only the two people concerned should have a say in it. Also, each one should have an equal share and responsibility towards that relationship. Only then should they get married.
You can read up to 3 premium stories before you subscribe to Magzter GOLD
Log in, if you are already a subscriber
Get unlimited access to thousands of curated premium stories and 5,000+ magazines
READ THE ENTIRE ISSUE
May 01, 2020