Winchester Model 1895 .405
Rifle|November - December 2019
Googling the word cachet revealed the definitions of prestige, distinction and similar terms.
Many guns have received cachet from the shooting world. Ever had a conversation about leverguns with someone who doesn't own one? Invariably, they will say that if they ever buy a levergun it will be a Winchester Model 1886. That's cachet. Same goes for the U.S. M1 Garand. Just about every rifle shooter respects them whether they have fired one or not.
Some firearm models may not especially have cachet but gain it when chambered for a particular cartridge. A prime example of that would be Winchester's Model 1895 in .405. Some years back, someone at Browning, which licenses the Winchester brand, decided that the second cambering for its Miroku-made Model 1895 should be .270 Winchester. The first was .30-06, and mistaken logic was that any firearm capable of handling it would also suffice for .270 Winchester. Never mind that a Winchester Model 1895 in .270 had no cachet. They might have sold a wheelbarrow-load of .270 Model 95s, but when rebarreled to .405 Winchester they sold by the truckload. That's cartridge cachet.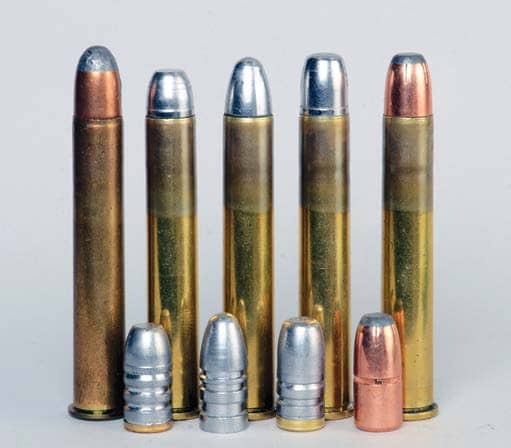 Winchester's introduction of the Model 1895 was a great departure from the company's usual levergun appearance. For almost the first 30 years of the company's existence, its centerfire leverguns loaded through a gate on the frame's right side with rounds being stored in a tubular magazine hung beneath the barrel. In a nutshell, despite some misgivings by Winchester executives, their design genius, John M. Browning, prevailed on them to manufacture his last levergun idea. It had a five-round box magazine extending under the action and loaded one round at a time from the top.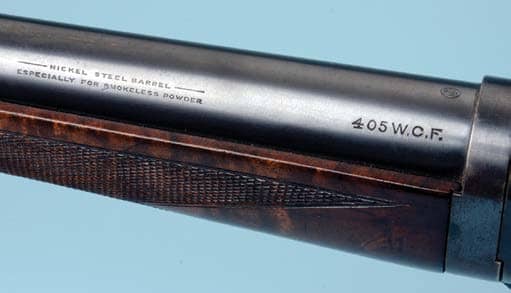 You can read up to 3 premium stories before you subscribe to Magzter GOLD
Log in, if you are already a subscriber
Get unlimited access to thousands of curated premium stories and 5,000+ magazines
READ THE ENTIRE ISSUE
November - December 2019