Vintage Sporting Rifles Lessons - Learned in the Field
Rifle|March - April 2020
At the time of making Montana my home, I had never shot a deer.
That doesn't equate to never having hunted deer. I had hunted in my birth state but had never seen a live one except a single doe standing beside the highway. Therefore, after settling and qualifying for an in-state hunting license, bagging a buck was one of my great desires. With the help of a rancher friend and my Winchester Model 54 .257 Roberts, that was accomplished. A good load had been developed and the rifle was perfectly zeroed. My first shot hit the heart, precisely where aimed.
More deer and a couple pronghorns fell to that rifle. I liked it so much that I presented it to the rancher's son when he became old enough to hunt. Last I heard, he is still using it. Many other finely accurate, scope sighted, bolt-action rifles came and went, and they also accounted for deer and pronghorn and even a few elk.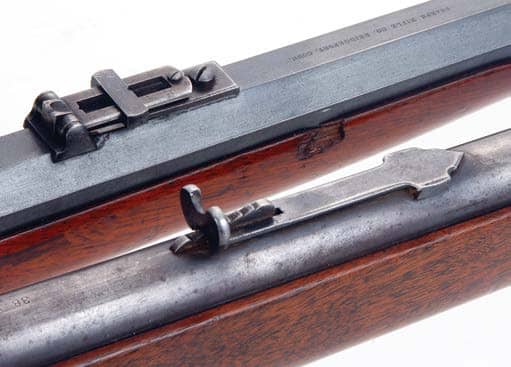 Never will I say that hunting was physically easy for me. Without horses I wouldn't have made it to some of the areas where I bagged game, but actually hitting game with scoped rifles was relatively easy. I avoided stunts like shooting to excessive ranges or trying to hit pronghorns that were flat out running. Certainly there were misses, usually due to over eagerness or over confidence.
Always an avid student of history, not too many years passed before I began delving into vintage sporting rifles and their modern replicas. Learning the ins and outs of handloading for their often obsolete cartridges became subjects of some of my early articles in these pages. They still are, for that matter. However, it wasn't until actually taking vintage sporting rifles afield that I realized just how much they changed big-game hunting.
They reduced practical ranges, increased the amount of light needed to see iron sights and for the most part, eliminated the idea of dropping your quarry in its tracks. Stated simply, vintage sporting rifles made big-game hunting far more difficult. The first year I carried peep or open sighted rifles, never did I see an animal close enough to try shooting. Approximately 100 to 150 yards in perfect conditions was my self-set limit.
The second year went much better and both a bull elk and a mule deer buck fell to my "Big Fifty" Sharps, a Shiloh 1874 reproduction .50-90 (.50-2½ in 1870's terms.) Both of those critters were inside 100 yards. Success increased my interest in using vintage sporting rifles and also provided an excuse to buy more.
Over my active hunting years with vintage rifles, I shot animals as small as South Texas whitetail does (depredation) and as large as one-ton bison bulls plus a half dozen head of African game. The cartridges used were .33 Winchester, .38-55, .38-56 WCF, .44-40, .40-70 Sharps BN, .40-82 WCF, .40-90 Sharps BN, .44-77, .45-70, .50-70, .50-90 and perhaps others I'm forgetting. Both personally cast bullets and factory jacketed versions were used over black powder and smokeless propellants. I learned much.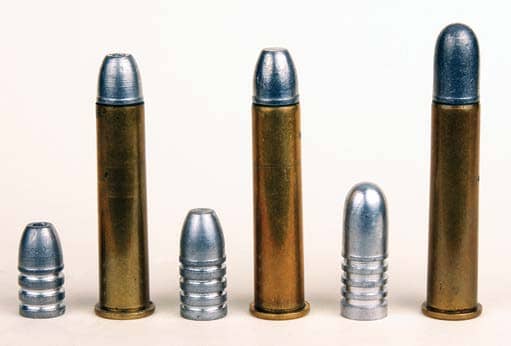 You can read up to 3 premium stories before you subscribe to Magzter GOLD
Log in, if you are already a subscriber
Get unlimited access to thousands of curated premium stories and 5,000+ magazines
READ THE ENTIRE ISSUE
March - April 2020