Varmint Loads for the .30-06
Rifle
|
Varmint Rifles & Cartridges Fall 2020
All the Reasons for shooting Big-Game Rifles in the Off-Season
Until I was into my early 30s, my gun rack held one centerfire rifle. As a kid in the 1960s, I remember that most of my uncles and my family's hunting friends had just one rifle for big game. It was often pressed into service to shoot running jackrabbits and coyotes in the off-season. Some would cast and handload inexpensive lead bullets and use them to thin ground squirrel and rockchuck populations near their western homes.
That was common. A lot of working-class hunters never owned more than one centerfire rifle; a condition forced on them by economics. While falling a little out of favor today as the one, do-everything cartridge, the .30-06 is still one of the most popular rounds on the market, and it is still the round of choice for many big-game hunters across the country. With the possible exception of the big bears, the .30-06 will handle any big game in North America with authority.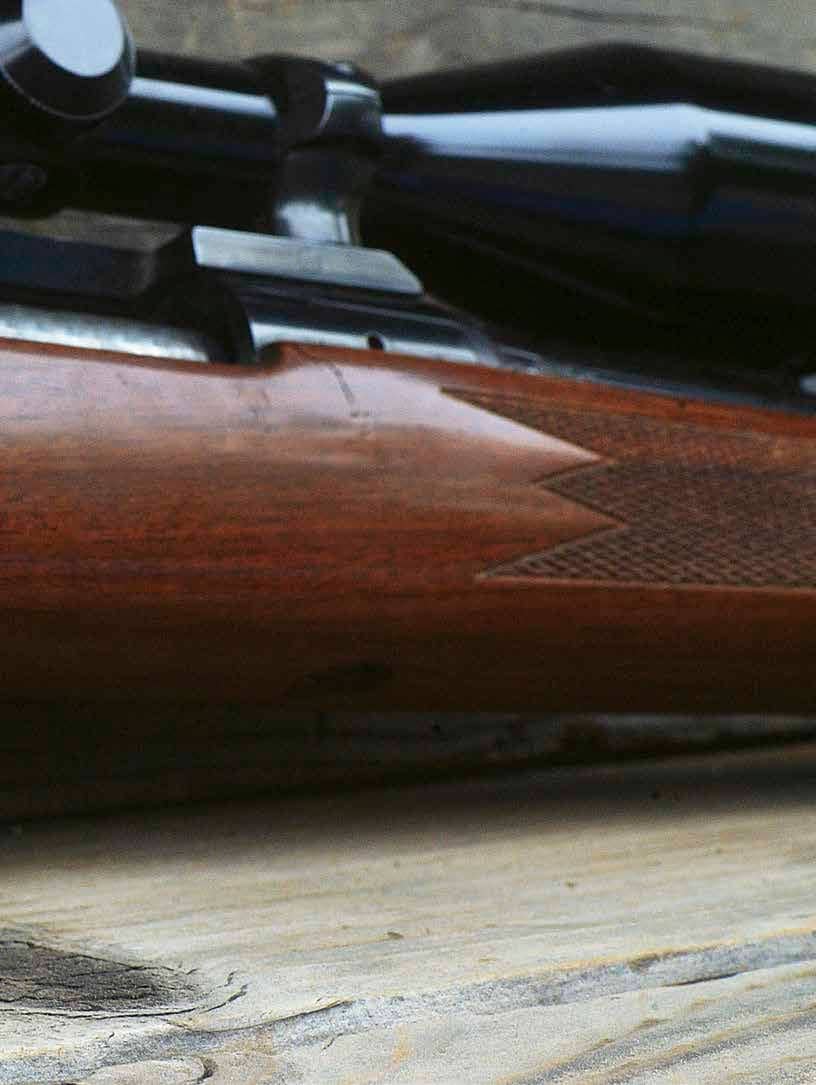 Wanna know a little secret? It is hard on varmints. Just about all the rifles chambered for this cartridge are accurate enough to consistently make hits on tiny varmints out to 200 yards, and critters the size of prairie dogs and wood or rockchucks out to 300 yards. Coyotes are in serious danger about as far away as most hunters will attempt shots on these predators. Many rifles are tack drivers, even with light barrels, and will take predators at distances equal to any cartridge/rifle factory combination.
Is it an ideal varmint cartridge? Of course not. Recoil can be pretty abrupt for extended shooting sessions on ground squirrels with standard power loads.
However, there is a huge benefit to using a rifle you will press into service during the fall for big-game hunting. Having the boomer at your shoulder for at least some of your varmint hunting during the spring and summer will give you a familiarity with that rifle across a wide variety of field shooting conditions. Range shooting will never give you that kind of experience.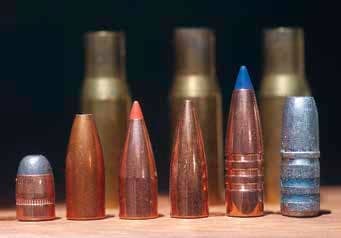 It really shows when a hunter has not spent a lot of time in the field with his rifle. For a couple of springs, I hosted a series of unguided hog hunts on a big California ranch. I often tagged along with hunters when they were driving dirt roads and walking ridges looking for wild pigs. And since the ranch was packed with the hogs during that era, finding game usually was not a problem.
When pigs were spotted, it was amazing how unfamiliar many of the hunters were with their firearms – how they struggled to quickly find a field shooting position, and then to acquire the game in the sights and shoot quickly before it disappeared. When they did shoot, shots often were sent all over the hillside. Follow-up shots were slow and many hunters had trouble operating the action.

Rifles had often not been sighted in – or a different ammunition was being used from the one used at the range. And most had never practiced shooting from a kneeling or sitting position on uneven terrain. Taking two steps to brace against one of the many oak trees on the ranch never occurred to many of these hunters. It was like an alien nightmare for me. How could anyone come on a biggame hunt be so ill-prepared for that moment of truth? I learned firsthand the stories I'd heard from guides for years were true.
You can read up to 3 premium stories before you subscribe to Magzter GOLD
Log in, if you are already a subscriber
Get unlimited access to thousands of curated premium stories, newspapers and 5,000+ magazines
READ THE ENTIRE ISSUE
Varmint Rifles & Cartridges Fall 2020